Twenty-eight days isn't long enough to cover the works Black individuals have contributed to America's landscape or the integral part they've played in arts, science, politics, and social justice. Nor is one month isn't long enough to celebrate these contributions or the rich culture that inspired them. One small portion of those contributions concerns what we love the most: books. And while an exhaustive list of the best and most important titles by Black authors we deem essential reading would be ideal, our staff is simply too small and our space too limited to include all the books we'd love to on that rather large list.
For now, we've gathered the ten books written by Black authors we believe are essential reading every month, not just Black History Month. Did your favorites make the list? Tell us about them in the comments below.
---
Their Eyes Were Watching God, by Zora Neale Hurston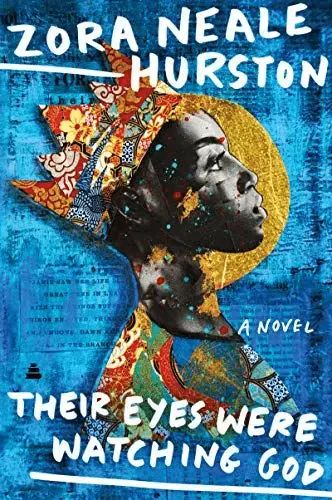 One of the most important and enduring books of the twentieth century, Their Eyes Were Watching God brings to life a Southern love story with the wit and pathos found only in the writing of Zora Neale Hurston. Out of print for almost thirty years—due largely to initial audiences' rejection of its strong black female protagonist—Hurston's classic has since its 1978 reissue become perhaps the most widely read and highly acclaimed novel in the canon of African-American literature.
---
The New Jim Crow: Mass Incarceration in the Age of Colorblindness by Michelle Alexander
Seldom does a book have the impact of Michelle Alexander's The New Jim Crow. Since it was first published in 2010, it has been cited in judicial decisions and has been adopted in campus-wide and community-wide reads; it helped inspire the creation of the Marshall Project and the new $100 million Art for Justice Fund; it has been the winner of numerous prizes, including the prestigious NAACP Image Award; and it has spent nearly 250 weeks on the New York Times bestseller list.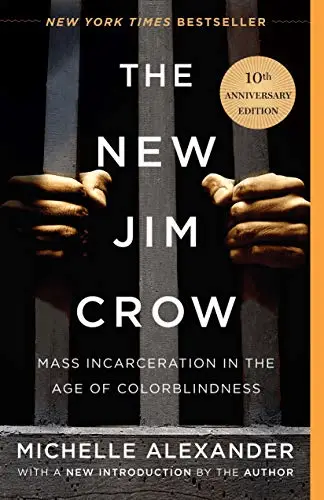 Most important of all, it has spawned a whole generation of criminal justice reform activists and organizations motivated by Michelle Alexander's unforgettable argument that "we have not ended racial caste in America; we have merely redesigned it." As the Birmingham News proclaimed, it is "undoubtedly the most important book published in this century about the U.S."
Now, ten years after it was first published, The New Press is proud to issue a tenth-anniversary edition with a new preface by Michelle Alexander that discusses the impact the book has had and the state of the criminal justice reform movement today.
---
Hair Love Hardcover by Matthew A. Cherry (Author), Vashti Harrison (Illustrator)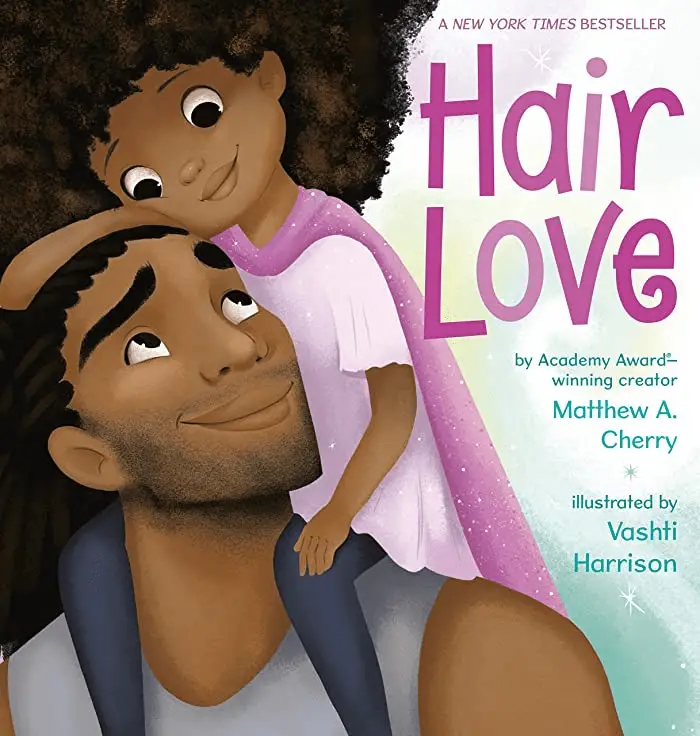 Zuri's hair has a mind of its own. It kinks, coils, and curls every which way. Zuri knows it's beautiful. When Daddy steps in to style it for an extra special occasion, he has a lot to learn. But he LOVES his Zuri, and he'll do anything to make her — and her hair — happy.
Tender and empowering, Hair Love is an ode to loving your natural hair — and a celebration of daddies and daughters everywhere.
---
The Fire Next Time by James Baldwin
At once a powerful evocation of James Baldwin's early life in Harlem and a disturbing examination of the consequences of racial injustice, the book is an intensely personal and provocative document from the iconic author of If Beale Street Could Talk and Go Tell It on the Mountain. It consists of two "letters," written on the occasion of the centennial of the Emancipation Proclamation, that exhort Americans, both black and white, to attack the terrible legacy of racism. 

Described by The New York Times Book Review as "sermon, ultimatum, confession, deposition, testament, and chronicle … all presented in searing, brilliant prose," The Fire Next Time stands as a classic of literature.
---
The ABCs of Black History by Rio Cortez (Author), Lauren Semmer (Illustrator)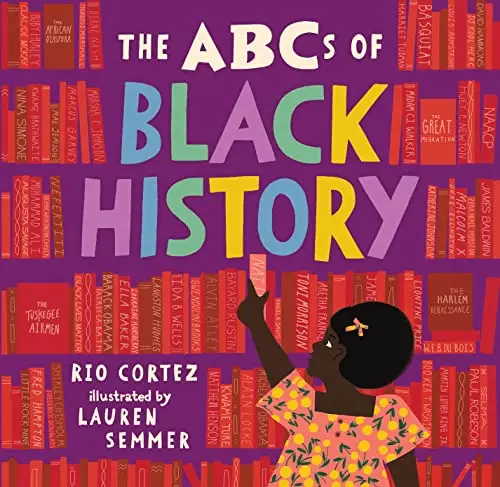 B is for Beautiful, Brave, and Bright! And for a Book that takes a Bold journey through the alphabet of Black history and culture.
 
Letter by letter, The ABCs of Black History celebrates a story that spans continents and centuries, triumph and heartbreak, creativity and joy.
 
It's a story of big ideas––P is for Power, S is for Science and Soul. Of significant moments––G is for Great Migration. Of iconic figures––H is for Zora Neale Hurston, X is for Malcom X. It's an ABC book like no other, and a story of hope and love.

In addition to rhyming text, the book includes back matter with information on the events, places, and people mentioned in the poem, from Mae Jemison to W. E. B. Du Bois, Fannie Lou Hamer to Sam Cooke, and the Little Rock Nine to DJ Kool Herc.
---
Beloved by Toni Morrison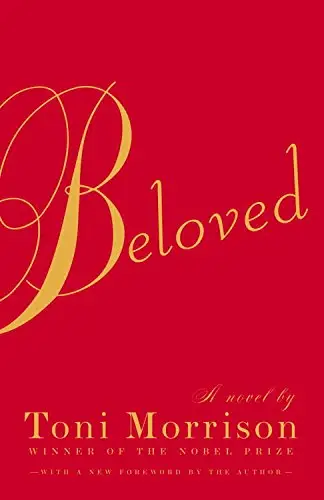 Sethe was born a slave and escaped to Ohio, but eighteen years later she is still not free. Sethe has too
many memories of Sweet Home, the beautiful farm where so many hideous things happened. And Sethe's new home is haunted by the ghost of her baby, who died nameless and whose tombstone is engraved with a single word: Beloved. 
---
The Hate U Give by Angie Thomas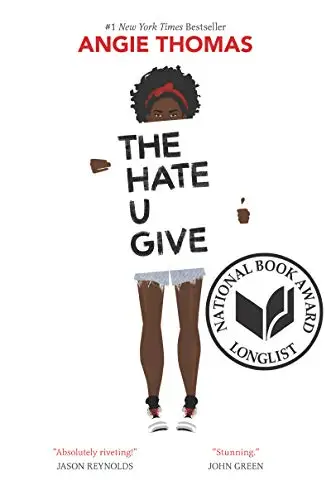 Sixteen-year-old Starr Carter moves between two worlds: the poor neighborhood where she lives and the fancy suburban prep school she attends. The uneasy balance between these worlds is shattered when Starr witnesses the fatal shooting of her childhood best friend Khalil at the hands of a police officer. Khalil was unarmed.
Soon afterward, his death is a national headline. Some are calling him a thug, maybe even a drug dealer and a gangbanger. Protesters are taking to the streets in Khalil's name. Some cops and the local drug lord try to intimidate Starr and her family. What everyone wants to know is: what really went down that night? And the only person alive who can answer that is Starr.
But what Starr does—or does not—say could upend her community. It could also endanger her life.
---
Mae Among the Stars by Roda Ahmed (Author), Stasia Burrington (Illustrator)
A great classroom and bedtime read-aloud, Mae Among the Stars is the perfect book for young readers who have big dreams and even bigger hearts.
When Little Mae was a child, she dreamed of dancing in space. She imagined herself surrounded by billions of stars, floating, gliding, and discovering.
She wanted to be an astronaut.
Her mom told her, "If you believe it, and work hard for it, anything is possible."
Little Mae's curiosity, intelligence, and determination, matched with her parents' encouraging words, paved the way for her incredible success at NASA as the first African American woman to travel in space.
This book will inspire other young girls to reach for the stars, to aspire for the impossible, and to persist with childlike imagination.
---
The Warmth of Other Suns: The Epic Story of America's Great Migration by Isabel Wilkerson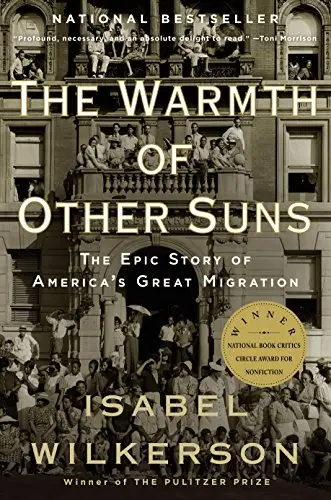 From 1915 to 1970, this exodus of almost six million people changed the face of America. Wilkerson compares this epic migration to the migrations of other peoples in history. She interviewed more than a thousand people, and gained access to new data and official records, to write this definitive and vividly dramatic account of how these American journeys unfolded, altering our cities, our country, and ourselves.
 
With stunning historical detail, Wilkerson tells this story through the lives of three unique individuals: Ida Mae Gladney, who in 1937 left sharecropping and prejudice in Mississippi for Chicago, where she achieved quiet blue-collar success and, in old age, voted for Barack Obama when he ran for an Illinois Senate seat; sharp and quick-tempered George Starling, who in 1945 fled Florida for Harlem, where he endangered his job fighting for civil rights, saw his family fall, and finally found peace in God; and Robert Foster, who left Louisiana in 1953 to pursue a medical career, the personal physician to Ray Charles as part of a glitteringly successful medical career, which allowed him to purchase a grand home where he often threw exuberant parties.

Wilkerson brilliantly captures their first treacherous and exhausting cross-country trips by car and train and their new lives in colonies that grew into ghettos, as well as how they changed these cities with southern food, faith, and culture and improved them with discipline, drive, and hard work. Both a riveting microcosm and a major assessment, The Warmth of Other Suns is a bold, remarkable, and riveting work, a superb account of an "unrecognized immigration" within our own land. Through the breadth of its narrative, the beauty of the writing, the depth of its research, and the fullness of the people and lives portrayed herein, this book is destined to become a classic.
---
Martin's Big Words: The Life of Dr. Martin Luther King, Jr by Doreen Rappaport (Author), Bryan Collier (Illustrator)
Martin Luther King, Jr., was one of the most influential and gifted speakers of all time. Doreen Rappaport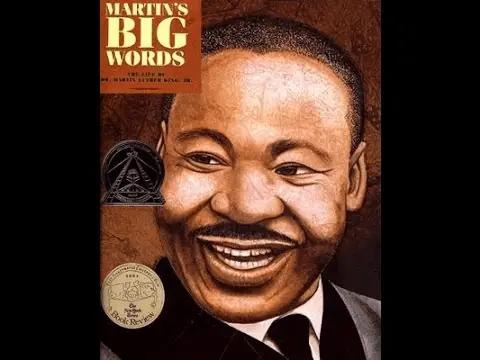 uses quotes from some of his most beloved speeches to tell the story of his life and his work in a simple, direct way. Bryan Collier's stunning collage art combines remarkable watercolor paintings with vibrant patterns and textures. A timeline and a list of additional books and web sites help make this a standout biography of Dr. King.
---
As an Amazon affiliate, LitStack may earn a commission at no cost to you when you purchase products through our affiliate links.