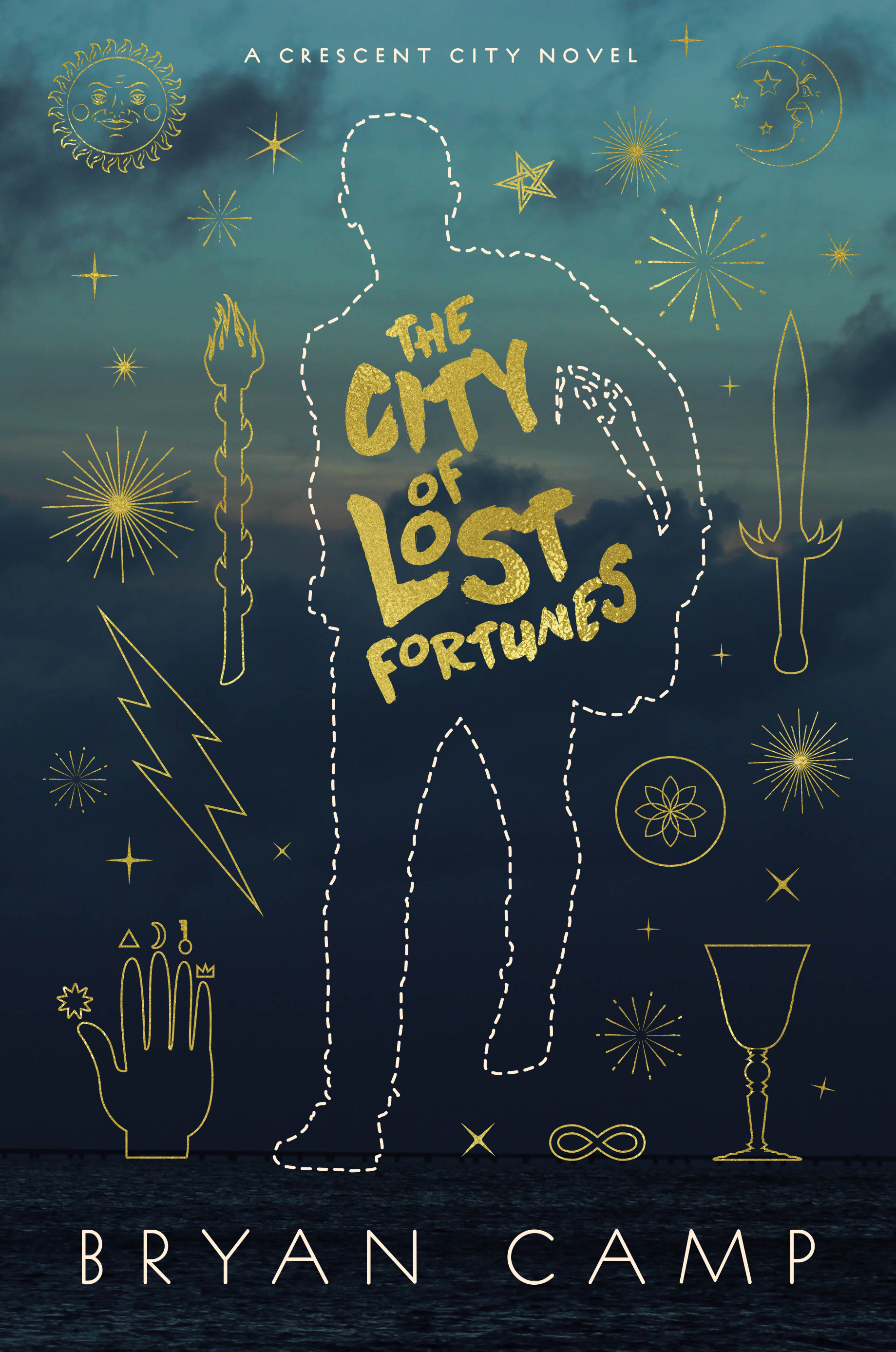 We're ridiculously proud to introduce you LitStackers to The City of Lost Fortunes, the debut novel from former LitStack contributor, Bryan Camp. Be sure to add this amazing title to your pre-order list. Congrats, Bryan!
Title: The City of Lost Fortunes
Author: Bryan Camp
Publisher: Houghton Mifflin Harcourt
Release Date: April 17, 2018
ISBN: 9781328810793

The fate of New Orleans rests in the hands of a wayward grifter of a magician in this novel of gods, games, and monsters.
The post-Katrina New Orleans of The City of Lost Fortunes is a place haunted by its history and by the hurricane's destruction, a place that is hoping to survive the rebuilding of its present long enough to ensure that it has a future. Street magician Jude Dubuisson is likewise burdened by his past and by the consequences of the storm, because he has a secret: the magical ability to find lost things, a gift passed down to him by the father he has never known—a father who just happens to be more than human.
Jude has been laying low since the storm, which caused so many things to be lost that it played havoc with his magic, hiding from his own power, his divine former employer, and a debt owed to the Fortune god of New Orleans. But his six year retirement ends abruptly when the Fortune god of New Orleans is murdered and Jude is drawn back into the world he tried so desperately to leave behind. A world full of magic, monsters, and miracles. A world where he must find out who is responsible for the Fortune god's death, uncover the plot that threatens the city's soul, and discover what his talent for lost things has always been trying to show him: what it means to be his father's son.
About the Author
Bryan Camp is a graduate of the Clarion West Writer's Workshop and the University of New Orleans' MFA program. He started his first novel, The City of Lost Fortunes, in the backseat of his parents' car as they evacuated for Hurricane Katrina.