We've all seen the adage, "So many books, so little time!"  I myself find this to be so very true – there are indeed many, many wonderful books available to most of us, too many to be read in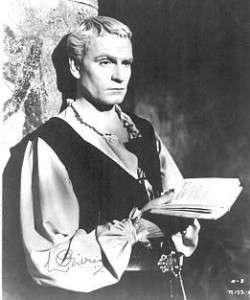 one lifetime.  So where does someone who loves books draw the line?  How do we gauge what books get read, and which ones languish in our "to be read" piles but never get cracked open?
That's actually a very personal question.
If you're like me, you have an awareness of many different avenues suggesting books to read.   Ones I personally find helpful are books that are on "the best of" lists from authorities that I trust.  A big one for me are books that are finalists for awards that I find noteworthy:  the Hugo Awards, the Nebula Awards, World Fantasy Awards to name a few (they being major awards in the genre I adore:  fantasy and science fiction), but also the National Book Awards, the Man Booker Awards, the Pulitzer and Nobel Prize nominees.
Also, books recommended to me by friends who know of my love of reading, and who share that love with me.  These people tend to know who I am and what I enjoy in my life outside of reading, so if a book they've encountered lends itself to their thinking I might also enjoy it, I tend to give that recommendation very strong consideration – rarely have those suggestions been off base.
What I tend to shy away from are lists of books, usually on social media sites, that insist that I must read them:  the 20 new authors that everyone should read, the 10 science fiction novels that everyone should read, the 15 new titles that everyone should read, the 20 classics that must be read, the 5 most important female writers of our time, the 40 books that anyone who considers themselves a bibliophile must know.  "Should" and "must" have become red flags for me – not only are they highly subjective lists, but they also usually have some sort of impetus behind them that are meant to push certain titles or authors in a merchandizing ploy or for random content output rather than a litmus test of good merit.  Not always, but often enough that I take these sorts of things with a healthy grain of salt.
But I will admit, since I've been writing reviews for LitStack, I have felt a need to expand my reading limits to books that I might normally have glanced at but not otherwise undertaken.  Given no other factor than an immediate interest in my favored genre (fantasy and science fiction), I may not have read a good many of the books that I review – and I will gladly admit that I would be the lesser for having done so.
As a reviewer, I feel a responsibility (one that I have squarely given myself, not one that has been foisted on me) to give insight into books that have garnered praise or attention, regardless of genre.  Books that are very much in the public eye I like to review, to give my own account of whether I believe them to truly be worthy reads, or so much publicity hype.  Usually, I'm rewarded with a book I'm happy to recommend; The Orphan Master's Son by Adam Johnson, Gillian Flynn's Gone Girl, Kate Atkinson's Life After Life, Gabrielle Zevin's The Storied Life of A. J. Fikry, and Robert Galbraith's (J. K. Rowling's) Cormoran Strike novels The Cuckoo's Calling and The Silkworm immediately come to mind, although there are many others that fall within this realm.  None of these are fantasy or science fiction, but all of them are marvelous books.  Others I have read based on awards listings or popular acclaim?  Not so much.  (See my review of the highly touted The Paying Guests.)
Very recently, two incidents have occurred that have had me seeking to read a book that otherwise may have been found further down on my personal  "to be read" list.
The first was the announcement that Phil Klay had won the National Book Award for his novel Redeployment.  According to the Amazon blurb, "Phil Klay's Redeployment takes readers to the frontlines of the wars in Iraq and Afghanistan, asking us to understand what happened there, and what happened to the soldiers who returned. Interwoven with themes of brutality and faith, guilt and fear, helplessness and survival, the characters in these stories struggle to make meaning out of chaos."
I had been aware of this book for some time, as it has gotten rave reviews and placement on more than one awards listings, but I had decided to bypass it simply because I feared it was way outside my comfort zone.  I'm not one who gravitates towards "brutality", "fear", "helplessness" and "chaos".  I even tend to shy away from horror novels, simply because, well, I'm kind of a wimp.  Blood and gore is not really my bailiwick (but again, I've read bloody and gory works that I've appreciated greatly).  Still, the more realistic a work is, set in a grim and bloody reality such as a modern war zone, the more I tend to have a knee jerk reaction to stay away (same with movies, or video games, or any other type of media).  This is not so much a reflection of the books themselves, but of my own sensibilities.
But having read Mr. Klay's remarks at the National Book Awards ceremony, added to the lauding it has received across so many boards, I decided to take the plunge and request Redeployment from the library.  No doubt my review of it will show up some time fairly soon here at LitStack.
The other situation arose when the Editor-in-Chief at LitStack, Tee Tate, sent me a copy of Cherie Priest's newest novel Maplecroft, and asked me to write a review of it.  Maplecroft certainly was on my radar; I have long been a fan of Ms. Priest's works, having absolutely adored the four novels of hers that I have already read, set in her "Clockwork Century" steampunk take on history.  Two of them I actually own rather than merely requesting them from the library – for me, that's ultimate proof of enjoyment.  Cherie Priest is also one of a handful of authors I follow on Facebook and Twitter, and I adore her openness with and accessibility to her fans – and she's funny and charming, to boot!
But I had held off reading Maplecroft, for two distinct reasons.  First, it dealt with the Lizzie Border axe murders, a continuing social fascination that I am not in any way drawn to; sensational cause célèbres are simply not something I chose to embrace, for the most part.  The second is that I had gleaned that the novel was very much in the Lovecraftian horror vein, which is a subgenre that I have very visceral problems with.  They creep me out, and I honestly don't like being creeped out all that much.  (Again, I remind you – I'm a card carrying wimp.)
Still, if my Editor-in-Chief is going to ask anything of me, I'm going to do it if I can, for she asks so little and gives so very much.  Plus, although I may have reservations about the subject matter, I was sure that Ms. Priest would transcend my hesitations with her skill and imagination – and I can say that she did not let me down.  I thoroughly enjoyed Maplecroft, even as it made me shudder and at times made my skin crawl.  You'll find out more in my review, which should be up next week here at LitStack.  Maplecroft was one of those books on my "to be read" list that I wasn't sure I'd ever get around to.  I'm so glad that circumstances allowed it to matriculate to the top of the list, instead.  It truly was a remarkable reading experience.
So I guess the moral of this story, or, this column, rather, is while I totally understand the desire of an astute reader to stay within their comfort zone of desired genres, authors or styles, and while I absolutely agree that there are indeed too many books and so little time, I hope that each and every one of you who considers yourself a discerning reader will occasionally venture out and see what else is available for your reading pleasure.  Hopefully review such as the ones I love bringing to LitStack will help guide you in an enjoyable direction.