Madly, Deeply: The Diaries of Alan Rickman, with a foreword by Emma Thompson. Edited by Alan Taylor
"Of all the contradictions in my blissfully contradictory friend, this is perhaps the greatest," Emma Thompson writes in the foreword to Madly, Deeply: The Diaries of Alan Rickman, "this combination of profoundly nurturing and imperturbably distant." The sensibility of this singular actor may have its push and pull, but among the pleasures of reading his diaries (many of which were kept with the intent of one day developing into a memoir, which sadly, was never written), is being inside Rickman's head.
Life Inside Alan Rickman's head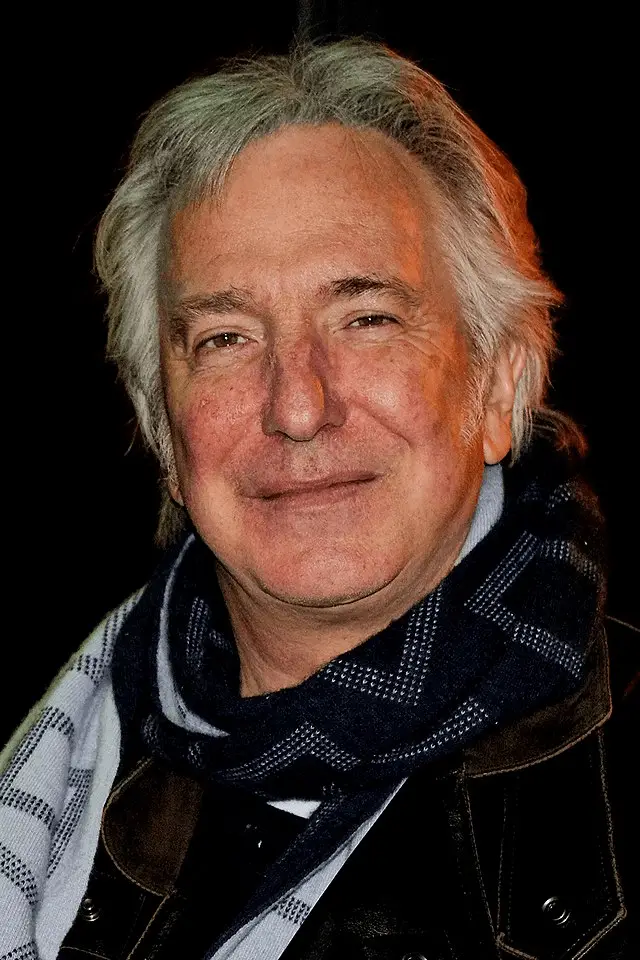 These entries might at first seem quotidian. In scrupulous detail, Rickman charts meetings, meals in restaurants (one of his passions was dining out), plane flights, shopping excursions, family gatherings, and of course, work, and the reward is his perceptive and occasionally cutting view of people and things.
Here, for example, is Rickman in 1993, charting a disappointing take while filming Mesmer:
13 SEPTEMBER
Kissing scene.
Too much like a commercial—no danger.
Later on, working on Mike Newell's 1995 An Awfully Big Adventure, Rickman coins a nickname for his co-star Georgina Cates: The Diva. Though because she's just seventeen at the time of filming, he's also generously patient with her. Rickman can also be barbed about himself, as here, from an entry in 1993:
6 OCTOBER
Sitting in front of a mirror all day. However much I look at my face under such circumstances I never see the full horror that photographers manage to capture. How do we edit that out? I rake my features looking for all the bumps, cavities and lines that litter the contact sheets…
Rickman's intelligence and his fresh, inventive turns of phrase makes for great reading. He describes the home of friends as a "big Victorian novel of a house with nooks and crannies for days." And watching the 1994 Oscars, he writes, actors "are our own worst enemies when we take ourselves that seriously…Apes picking fleas from each other."
A document of the actor's life and work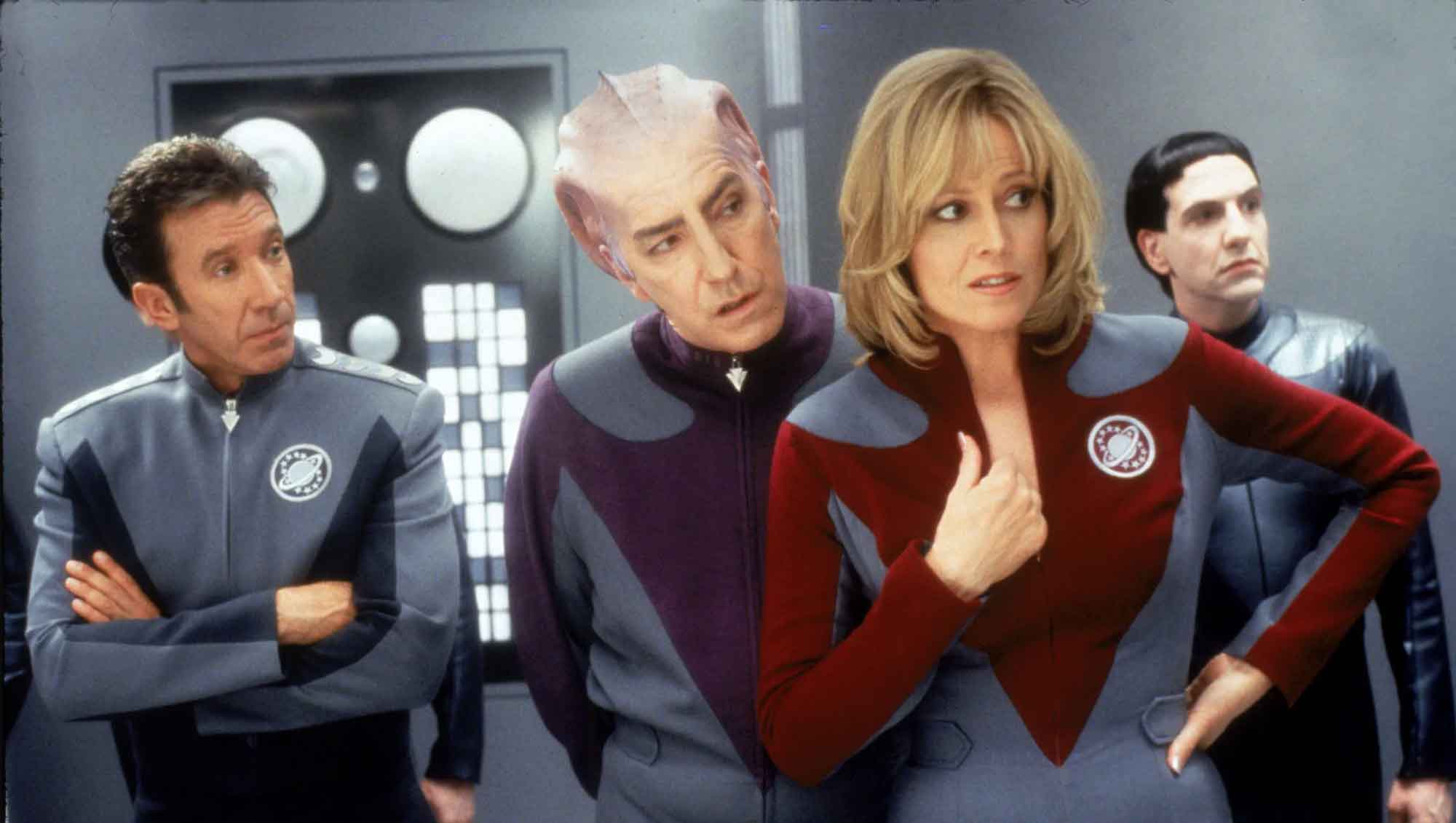 Sense and Sensibility
There are numerous entries about his work in the movie business and many contain delicious snippets of behind-the-scenes detail, as here, from 1995 during the making of Ang Lee's Sense and Sensibility:
5 MAY
Makeup and hair becomes a gentle negotiation—hair especially. Heated rollers eventually win.
Avid Filmgoer
Rickman was an avid filmgoer, and there are numerous incisive takes on the films he saw. Here, from 2002:
8 MARCH
Watched Gosford Park. There it is—the script perfectly realised on the screen. And I felt seriously detached. Maybe it's a problem when you don't really care about any of the characters. Because try as he might Robert Altman can't make us see the story through the servants' eyes. The upper classes will always top that. That's the point.
Remains of the Day
After seeing James Ivory's 1993 Remains of the Day, Rickman describes it as "a gloriously crafted film with [Anthony] Hopkins quite wonderful. A lesson. Emma needs to work with someone who will ask her to dig rather than skim."
Harry Potter and the…
Fans of Harry Potter will find much here in the way of trivia, humor, and Rickman's classic takes on daily life on a film set:
10 MARCH
The line 'take out your wand' reduces Helena Bonham Carter to helpless mirth and will be a bit of a Waterloo come Thursday…Helen McCrory says she's terrified but fits like a glove with the mayhem. Which includes a few words on Snape's House being designed and built without any reference to himself.
Throughout the years, as Rickman worked, saw friends, gave interviews, went to business meetings, and shopped, his partner of forty-six years, Rima Horton, was always present. They met, Alan Taylor writes in his introduction, when Rima was fifteen and Rickman sixteen. It's clear in these entries that her presence steadies Rickman, lifting him out of emotional mires and bringing him back to earth when celebrity inflates his ego and frays his nerves. In her Afterword, she charts the last months of Rickman's life, and writes of the salon atmosphere of the hospital room, which was decorated by friends with cushions, lamps, throws, a window bird feeder and a table-top Christmas tree. "He was surrounded by people who loved him," Horton writes, "and until 13 January was still in control of everything that was going on around him." In the years since, she has become a trustee of Pancreatic Cancer UK, raising money to fund research to develop diagnostic testing for the disease that took Rickman's life.
Madly, Deeply
Madly, Deeply, which was released mid-October, is already a bestseller, and alongside the diary entries, there are reprints of original pages in his script with his stunning artwork. Early on, Rickman studied visual art, and his keen eye and crisp sense of design are present on the frontispiece where original pages are reproduced. Losing a talent, and a mentor like Rickman, is tragic enough, so it's a gift to be able to see the world through his eyes, and we're reminded in this volume, just how madly and deeply talented he was.
—Lauren Alwan