To Rise Again at a Decent Hour, by Joshua Ferris
If you are the type of person who loves to really get into the mind of the main character of a book, who isn't daunted by paragraphs full of stream of consciousness musings that ramble on unbroken for pages, who enjoys imaginative discussions about various religions and the meaning of faith (or who is a fan of the Boston Red Sox), then boy, do I have a book for you!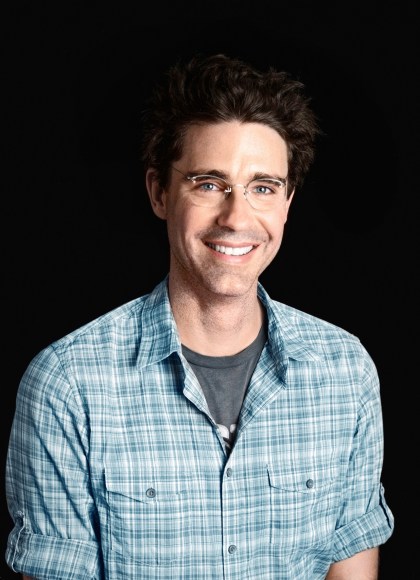 Paul O'Rourke is a thirty-something dentist with a private practice in a not-so-swanky (but still!) address on Park Avenue in New York. Unmarried, and with self-defeating relationship issues (such as, when he falls for a woman, he falls so hard that he usually ends up losing himself in the process), he's living a somewhat ambivalent, full-of-routine, but comfortable life when an unknown personage begins to impersonate him online.
Benignly at first (as in, creating a nice looking but ostensibly un-ostentatious website, something his employees have been urging Paul to do but he had, for somewhat cranky reasons, resisted), this mystery person slowly begins to utilize social media in Paul's name to pique online interest in an ancient and obscure belief system based not on faith, but on doubt. Since Paul, although professing to be an atheist himself, has fixated in the past on the faith of his girlfriends (Catholicism, Judaism), he's both intrigued by the ideas expressed by his pseudo-self and pissed as hell about how they are being promulgated. But, as Paul is a man of internal discourse rather than action (or technical savvy), his online interloper is pretty much given free reign, eventually drawing in even Paul himself.
There's not a lot of action in this book, and there's a heckuva lot of listening to Paul's inner dialog, but it really takes the reader deep into the question of where our values rise from and why we cling so tightly to our beliefs. Author Ferris also writes Paul as a smart aleck, in-your-face intellectual (after all, when much of what is being written is inside the main character's head, there's not a huge need to self-police those thoughts), which is both shocking, at times embarrassing, hilarious, and occasionally touchingly recognizable.
And as an added bonus, after reading To Rise Again at a Decent Hour, you'll more highly appreciate a regimen of good oral hygiene.  You may even floss religiously for a week or so.
— Sharon Browning
Subscribe to our Newsletter