The Libertarian Futurists Society (LFS) has announced its Prometheus Award winners, including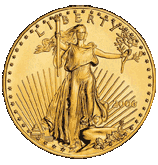 awards for Best Novel and Best Classic Fiction (Hall of Fame).  Additionally, the LFS has announced a Special Award to be given to author/singer Leslie Fish.
The Prometheus Award is given annually to an outstanding work of science fiction and fantasy that stresses the importance of liberty as the foundation for civilization, peace, prosperity, progress and justice.  According to its press release, "The Prometheus Award (…) was established in 1979, making it one of the most enduring awards after the Nebula and Hugo awards, and one of the oldest fan-based awards currently in sf."
This year, there was a tie for Best Novel, so two Awards were given:
Nexus, by Ramez Naam offers a gripping exploration of politics and new extremes of both freedom and tyranny in a near future where emerging technology opens up unprecedented possibilities for mind control or personal liberation and interpersonal connection.
Homeland, by Cory Doctorow (the sequel to previous Prometheus Award winner Little Brother), follows the continuing adventures of a government-brutalized young leader of a movement of tech-savvy hackers who must decide whether to release an incendiary Wikileaks-style exposé of massive government abuse and corruption as part of a struggle against the invasive national-security state.
Other Best Novel nominees included:  Sarah Hoyt's A Few Good Men; Ramez Naam's Crux (the sequel to Nexus); and Marcus Sakey's Brilliance
The Best Classic Fiction (Hall of Fame) Award was awarded to Falling Free, Lois McMaster Bujold's 1988 novel that explores free will and self-ownership by considering the legal and ethical implications of human genetic engineering.
Other Hall of Fame nominees were:  "As Easy as A.B.C.," a 1912 short story by Rudyard Kipling; "Sam Hall," a 1953 short story by Poul Anderson; "'Repent, Harlequin!' Said the Ticktockman," a 1965 short story by Harlan Ellison; and Courtship Rite, a 1982 novel by Donald M. Kingsbury
Congratulations to all!
Subscribe to our Newsletter