There But for the Grace of God
Thirty-five inches of rain in four days.  That's how much rain has fallen in Louisiana in this last "episode."  The ground is saturated, and the rivers are cresting many feet higher than has ever been recorded.  The Amite River in Denham Springs hit 4.7 feet above its previous record set in 1983 on Sunday morning.  Not 4.7 feet above normal – 4.7 feet above the previous record.
Over 20,000 people have been displaced from their homes.  One woman, interviewed on NPR, said that she had been woken at 4:00 am by alarms but wasn't worried because she lived at the highest point on the street; by 6:00 am the water was an inch away from coming in her front door and any escape route she may have had been cut off.  Within two hours. The 90 year old woman who lives in the house across from her said that in the 80 years she had lived in her house, she had never seen flooding like this.  Both women had to be evacuated by boat.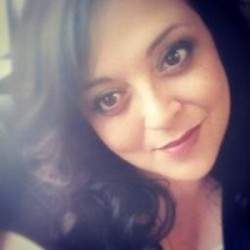 LitStack's own Editor-in-Chief, Tee Tate, lives in Denham Springs, Louisiana and was one of those who had to evacuate early Sunday morning.  She and her family lost two cars, their house and virtually everything they own.  They are currently living with friends, keeping track of family through Facebook and other social media (cell phone coverage is spotty), and waiting to see when the flood waters might recede and allow them back to access the damage.  (The picture accompanying this article is one that Tee took before they left, looking out from her front window.  It boggles the mind.  It breaks my heart to think that someone I love and admire has to go through this.)
Yet through it all, Tee has been the gracious, kind, and loving person that those of us blessed with knowing her have come to expect, urging help not for herself but for everyone in Louisiana who are in need.  On Monday, she posted on Facebook:
It astounds me…absolutely astounds me how people I don't know, people I know well and people I love have all come together to support and encourage us during this struggle. Do not ever, EVER let anyone lie to you and say the human race is beyond God's grace or incapable of love for their fellow man. I have seen so much love from so many people over the past few days that I am left speechless…
There is a long road ahead but nothing that is insurmountable with friends and family like the ones we have and the beloved God we proudly serve.
Please, please understand that we are lucky. We have family that nurtures and supports us. But there are over 20k people who needed rescuing…  Southeastern Louisiana is at least 80 percent under water. The best way to help us to spread the word. I'll leave the images I've shared before. Please feel free to share them.
Thank you seems so inadequate a phrase to say to you so I'll just say I love you all.
Be blessed!
Indeed, one of her first posts after her evacuation was simply, "My cup runneth over."
Still, the road will be long and hard for Tee in the coming weeks and months.  If you would like to help Tee directly, friends and fellow authors have devised two ways to do so: though a GoFundMe page, and a site where you can order her books (under her pen name, Eden Butler).  Or, if you want to send general relief to the Louisiana rescue efforts (human and animal), NOLA.com and the Times-Picayune newspaper have a good overview of the different options available.
When we read of disasters happening, it's so easy to tsk-tsk and shake our heads, to feel sorry for those affected.  But when those who have to deal with such disasters are friends or family, the threat becomes real.  Sitting up here in Minneapolis, on the other side of the country from Tee and her family in Louisiana, the pain of her struggle is still keen, and my pride in knowing such a strong, loving woman grows with each passing day.  There but for the grace of God go I.  Hopefully, if and when I find myself dependent on the kindness of others, I can find it in my heart to be as courageous and caring as Tee.
We love you, Tee!  you and your family are in our hearts and prayers!
~ Sharon Browning