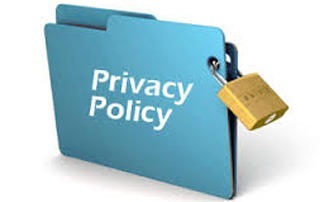 Table of Contents
This Privacy Policy applies to the website located at https://www.litstack.com (collectively, the "Website" or "Site").
This policy is effective as of: August 10, 2022.
LitStack is committed to protecting your privacy through compliance with this policy. This Privacy Policy discloses how we collect, share, and use information about you that LitStack collects through the Website or in connection with the provision of the Services and our use of and your ability to correct the information so collected. The Website provides users with information about literature. In using and viewing the Website, you understand and agree that LitStack may use your Personal Data (defined below) and other information collected about you subject to the terms of this Privacy Policy.
This Privacy Policy applies to information that we collect via the comment feature on the Website, in email, and other electronic messages between you and us via the Website. This Privacy Policy expressly DOES NOT apply to information that is collected by us offline or via any other website operated by us or any third party (including any affiliate), including via any websites that are linked to the Website that are not the LitStack Website.
Please review this Privacy Policy carefully. If you do not agree with this Privacy Policy, your choice is to not use our Website. By accessing or using the Website, you hereby agree to this Privacy Policy. We may change the terms and conditions set forth in this Privacy Policy from time to time in our sole discretion and will provide you with ten (10) days' notice before the new Privacy Policy come into effect by posting notice of the revised Privacy Policy on the Website.
Changes will apply prospectively only. Accordingly, we ask that you check back to see if there are any updates to this Privacy Policy from time to time. Your continued use of or access to the Website or Community Websites after the changes go into effect constitutes your acceptance of such changes.
Children's Online Privacy Protection Act
LitStack complies with the Children's Online Privacy Protection Act of 1998 ("COPPA"). COPPA requires that website operators never knowingly request personally identifiable information from anyone under the age of 13 without requesting verifiable parental consent. In accordance with COPPA, we do not knowingly collect any Personal Data from children under the age of 13. We recommend that no one under the age of 18 submit Personal Data to our Site. In the event that we determine that a user of this Site is under the age of 13, we will not maintain or use his or her Personal Data and will delete same.
Information Collected on the Website
Certain of the information provided by LitStack on the Website is available without LitStack collecting any Personal Data from you. In using and viewing the Website, you understand that LitStack may use your Personal Data subject to the terms of this Privacy Policy. LitStack collects the following information about users of the Website:
Information by which you may be personally identified, such as, without limitation, name, and e-mail address ("Personal Data");
Information concerning page "hits," delivered anonymously, including IP address, page views, location, browsing device, and screen resolution; and/or
Information as set forth below in the "CookiesGoogle® Analytics and other Technologies" Section of this Privacy Policy.
We collect Personal Data when you:
Comment on an article on LitStack through the Website;
send LitStack an email message;
Fill out the Join Newsletter Form on the Website; or
otherwise provide LitStack with Personal Data.
We also collect certain information automatically when you use or access the Site as set forth below under the header "Cookies, Google® Analytics, and other Technologies" Section.
You have a choice as to whether to provide LitStack with any Personal Data. Although you are not required to disclose any Personal Data to us, some portions of the Website (commenting) may not be available to you without your providing this information.
Use of Your Information
LitStack uses any Personal Data and any other information that you provide in a limited number of ways. We may use your Personal Data or other information:
To respond to your emails sent to LitStack;
To provide you with information about LitStack;
To alert you to updated information and other news and information from LitStack;
To carry out our obligations and enforce our rights arising from any agreements between us and you (including, without limitation, the Terms);
To notify you about changes to the Website;
To fulfill any other purpose for which you provide information; and
For any other purpose LitStack deems appropriate with your consent or as described when you provide the information.
Disclosure of Your Information
In addition, LitStack may hire other companies ("Contractors") to perform services on our behalf such as operating certain aspects of the Site, or sending you email, or developing new software. These Contractors may be supplied with or have access to your Personal Data or other information for the sole purpose of providing these services to us or on our behalf or as otherwise set forth in such third parties' respective privacy policies. LitStack may also use third-party ad servers or ad networks to deliver ads to you on LitStack's behalf.
These third-party ad servers may be supplied with or have access to your Personal Data or other information for the sole purpose of providing these services to us or on our behalf. They also may collect and use non-Personal Data about your visits to the Site in order to send advertisements that may be of interest to you.
We may also on occasion combine information about you that we have with information we obtain from other parties to enhance our ability to market to you those products or services that may be of interest to you.
We may need to disclose Personal Data or other information collected from you when required by law or if we have a good-faith belief that the action is necessary to comply with a pending judicial proceeding, a court order or legal process served on LitStack or to protect our rights or the rights of others, to fight fraud, identity theft, to ensure the integrity and operation of our business and systems, or to protect the rights, property or safety of LitStack, its employees, members or others.
We may also disclose your information (including your Personal Data) to a buyer or other successor in the event of a merger, divestiture, restructuring, change of control, reorganization or other sale or transfer of all or some of LitStack's assets, whether as a going concern or as a part of bankruptcy or liquidation or similar proceeding, in which such information is among the assets transferred.
Control of your Personal Data; Choices Concerning Personal Data
When you give us Personal Data or other information, LitStack will not share that information with third parties without your permission, other than for the limited exceptions provided herein. Such Personal Data or other information will only be used for the purposes set forth herein.
LitStack may send periodic emails informing you of changes and updates regarding the Website. If you would like to opt-out of our sharing of Personal Data with non-agent third parties, please provide us with an email at bounce@litstack.com and we will accommodate the request.
Aggregate Information
On an aggregate basis only, we collect comprehensive demographic, business information and data, and other non-identifying information about users of the Website. LitStack will never disclose any Personal Data as part of this aggregate information, but we may lend, sell, share or otherwise disclose aggregate information with others so we can perform research and provide the results to third parties, enhance and market the Website, and conduct accounting and process record keeping functions.
Other Websites and Links
We may include links to other websites that we think will be of interest to you or operated by our business partners, affiliates, advertisers, and others. These third parties have separate data collection and privacy practices independent from ours, and LitStack cannot be responsible for their policies or activities. Please contact those third parties directly if you have questions about their privacy policies.
Cookies, Google® Analytics and other Technologies
LitStack may also use a feature of your browser called a "cookie." Your cookie automatically identifies your computer – but not you – to our servers when you visit the Website and allows us to correlate your computer with certain usage patterns which are stored in our log files. We use cookies to gather general, aggregate statistics about the overall popularity and usage of the Website.
LitStack also uses more temporary cookies, often referred to as session cookies, to keep a user logged into the system and aid in the exchange of information between pages without loss of data. Such a cookie, however, is only stored for the current browsing session and is deleted once the browser is closed. LitStack can also only read cookies from the Website. Search for Cookies under your Web Browser's Help menu for more information on cookie management features available to you. If your browser is set to reject all cookies, the Website may not function properly.
Your Choices
We strive to provide you with choices regarding the personal information you provide to us. We have created mechanisms to provide you with the following control over your information:
Tracking Technologies and Advertising. Most browsers accept cookies automatically. You may be able to set your browser to refuse all or some browser cookies, or to alert you when cookies are being sent. For instructions, check your browser's technical information. If you disable or refuse cookies, please note that some parts of this Site may then be inaccessible or not function properly. However, you can still place orders over the telephone or by contacting customer service. Please note that cookie-based opt outs must be performed on each device and browser that you wish to have opted out.
Targeted or Interest-Based Advertising. We may work with third-party advertising companies that collect and use information about your online activities across sites overtime, in order to deliver more relevant advertising when you are visiting the Site and elsewhere on the Internet. This practice is known as interest-based advertising. The online advertising industry also provides websites from which you may opt-out of receiving targeted ads from our advertising partners that participate in self-regulatory programs. You can access these, and also learn more about targeted advertising and consumer choice and privacy at: networkadvertising.org/managing/opt_out.asp, www.youronlinechoices.eu/, or www.youradchoices.ca/, and www.aboutads.info/choices/. You can also opt-out of targeted advertising directly on the advertising platform by visiting https://www.facebook.com/settings/?tab=ads, https://www.google.com/settings/ads/anonymous, and https://advertise.bingads.microsoft.com/en-us/resources/policies/personalized-ads. Note that electing to opt out will not stop advertising from appearing in your browser or applications. It may make the ads you see less relevant to your interests. If you delete, block, or otherwise restrict cookies or use a different computer or Internet browser, you may need to renew your opt-out choice.
Google Analytics and Google Adsense. We may use Google Analytics and Google Adsense to improve our Site's functions. You can choose not to be included in Google Analytics by visiting https://tools.google.com/dlpage/gaoptout.Further, you can opt-out of Google's use of cookies by visiting Google's Ad Settings at http://www.google.com/settings/ads.
Responding to DO NOT TRACK Signals
Please note that LitStack does not currently respond to DO NOT TRACK requests sent from a user's web browser, such as Internet Explorer, Chrome, and Safari.
Accessing and Updating Information
LitStack does not currently have an online method for users to delete their Personal Data contained in our database. However, you may change or update the Personal Data we have collected, request that we delete it, or request that we change how we use it by sending an email to bounce@litstack.com with your instructions. Please note that this deletion may otherwise impact prior transactions performed on the Website. We will not accommodate a change or deletion if we believe doing so will violate any law or legal requirement or cause the information to be incorrect.
Changes to this Privacy Policy
We encourage you to review our Privacy Policy not just the first time you visit the Website but periodically afterwards since we may modify our Privacy Policy from time to time. The date of the last update of the Privacy Policy will always be posted below:
THIS PRIVACY POLICY WAS LAST REVISED ON: April 25, 2023
If we make any substantive changes to our Privacy Policy in the future with regard to how we use your Personal Data, we will incorporate those changes here and will notify you via posting notice of the revised Privacy Policy on the Website. Changes will apply prospectively only. Your continued use of the Website after the changes are posted constitutes your agreement to the changes, both with regard to information we have previously collected from you and with regard to information we collect from you in the future. If you do not agree to the changes, please discontinue use of the Website. Lastly, if LitStack is sold or merged with another company, your Personal Data and other collected information will be included as part of the sale as noted above but unless you're notified that the Privacy Policy is changed, your Personal Data and other collected information will be maintained in the same manner.
International Users
Our website, like almost every website, is accessible around the world. By visiting the Website and providing your information, you acknowledge and agree that your Personal Data can be stored for the purposes identified in this Privacy Policy. We process and store your information in North America and your information may be stored on servers located outside your residential jurisdiction and which may have less stringent privacy practices than your own. If you access the Website from outside the United States, your usage of the Website constitutes consent to the transfer of your data outside of your country and to North America.
Security
This Website has security measures in place to protect the loss, misuse, and alteration of the information under our control, and we make good faith efforts to store your Personal Data in a secure operating environment. Unfortunately, no data transmission over the Internet can be guaranteed to be absolutely secure. As a result, while we strive to protect your Personal Data, we cannot ensure or warrant the security of any information you transmit to us, and you do so at your own risk.
Contacting LitStack
Please feel free to share any comments and concerns with us. If you have any questions about this Privacy Policy or the practices of the Website, please send us an email at bounce@litstack.com.
YOUR CALIFORNIA PRIVACY RIGHTS
California Civil Code Section 1798.83 permits customers of LitStack who are California residents to request certain information regarding LitStack's disclosure of personal information to third parties for their direct marketing purposes. To make such a request, please send an e-mail to: bounce@litstack.com.
EZOIC Privacy
Ezoic Services
This website uses the services of Ezoic Inc. ("Ezoic"). Ezoic's privacy policy is here. Ezoic may employ a variety of technologies on this website, including to display advertisements and enable advertising to visitors of this website. For additional information about Ezoic's advertising partners, please see Ezoic's Advertising Partner Page here.
http://g.ezoic.net/privacy/litstack.com/annualRequestSummary