'The Handmaid's Tale' by Margaret Atwood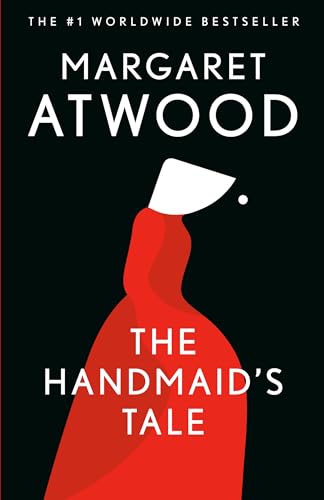 The Republic of Gilead has overthrown the United States govrnment. Fertility has impacted the gender roles in the Republic and as such, women are seen as commodities. In fact, there are different factions of women that must all devote themselves to a single purpose: serving men.
In Maragret Atwood's 1985 dystopian novel, the patriarchy has run afoul in Gilead, (New England) and we learn of the decimation of the world we know from Offred, a handmaid– women who are forced to procreate for the ruling class of men called Commanders.
The story begins with Offred's third assignment to a Commander. The fall of the country and the winning theonomic rebellion are depicted in flashbacks. In the current timeperiod women have been regulated to a subservent existence, not permited to even read, write, own property, or handle money. Worse than that is the utter lack of control women have over their bodies.
Offred begins an forbidden relationship with her Commander, playing Scrabble with him, accepting gifts from him, and asking for favors. When his wife, Serena Joy suspects he is infertile, she forces Offred to begin a sexual relationship with her husband's servant, Nick. Nick and Offred form a bond and ultimately it is Nick that enables Offred to escape.
The book offers a bleak look at what happens when zealots are permitted to lead, when personal liberties are diminished and the desires of the ruling class overtake the freedoms given with citizenship. Atwood's plot, particuarly when it comes to gender roles and rules, she has said, is something that research proved has taken place in past and present socities.
Why It's Banned: Since its publication, critiques have complained about the profanity, vulgarity, and sexual overtones in the work as well as purported anti-Christian and anti-Islamic themes.
Why You Should Read It: Quite simply? Because it isn't that far out of the whelm of possibility. Slowly the Rebellion rose, fed by the overzealous fanatics that took biblical doctrine as fact, not metaphor. There were loud, opinionated leaders and insurrectionists that sought to destroy constiutional rights and control half of its citizenary based on their desire for control over female body automomy.
Sounds terrifyingly familar, doesn't it?