Ana Turns 60! What better time to focus on what's next in this blink of a life?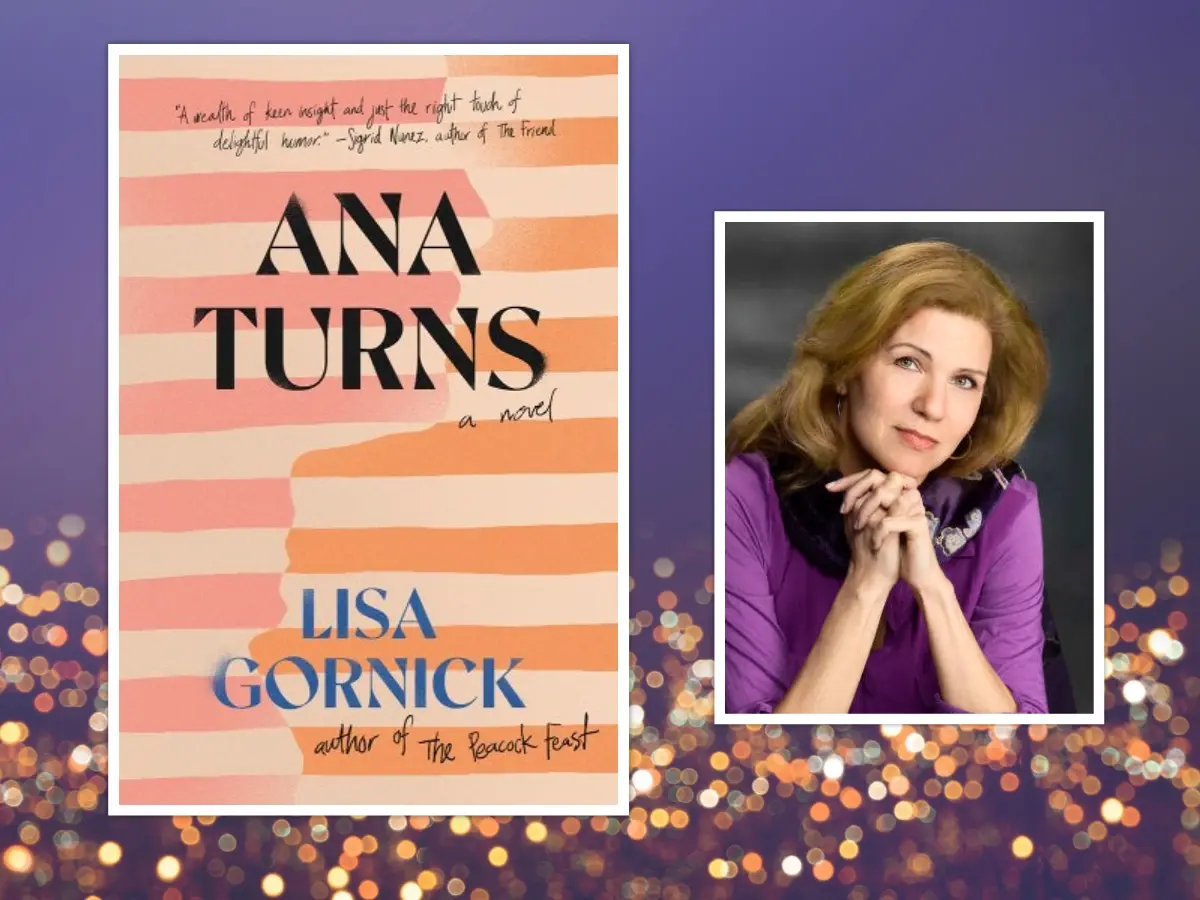 In This Spotlight on Ana Turns
About Ana Turns
Featured in Buzz Books 2023 Great Reads Fall/Winter
"A wealth of keen insight and just the right touch of delightful humor."—Sigrid Nunez, author of The Friend
A kaleidoscopic story, unspooling over the twenty-four hours of a very contemporary woman's sixtieth birthday.
Nine years have passed since Ana Koehl had sex with her pot-addicted anesthesiologist husband, seven since she began an affair with a gonzo journalist. She's gratified by her work as a book doula, but burdened by her belief that she need always be on call. Her elderly mother's birthday greeting is an inflation-adjusted calculation of the cost of raising Ana in a mice-infested house, her brother has hijacked the will of their recently deceased starchitect father, her adult child is changing rapidly before her eyes, and her best friend advocates for "the truth in lies." 
Gazing out at the dark moat of Central Park from behind her desk, Ana sees that she can no longer postpone making peace with her past or confronting her present.
Narrated by Ana and the key figures in her life—her husband, her brother, her lover's wife, to name a few—Ana Turns spirals through issues from capital punishment to the dynamiting of the Bamiyan Buddhas, culminating in a watershed dinner party, with Ana's family members' true colors on full display. By day's end, the bounds of her own collaboration and forgiveness illuminated, Ana turns towards a vision of what she wants next in this blink of a life.
Editorial Reviews for Ana Turns
Publishers Weekly:
Gornick (The Peacock Feast) spins an immersive story of a Manhattan editor on her 60th birthday. Among those invited to Ana Koehl's celebratory dinner are her stoner anesthesiologist husband, Henry; her best friend Fiona; her son, Simon, who has begun questioning his gender identity; and Lance, her long-term lover and proof positive that Ana is a "careful cheat." Also invited are Ana's semi-estranged brother George and her caustic mother, Jean, who sends her a terse email on the morning of her birthday detailing how much it cost to raise Ana ("Had I invested that money starting at your birth rather than spending it year by year on you, it would have grown with compound interest"). 
Gornick complicates the story by alternating Ana's perspective with those of the other characters, including Henry, who meets with Fiona for lunch before Ana's party. It turns out the two once had an affair, and Henry thinks they should tell Ana ("You need to be a bit less shtetl and a bit more français," Fiona responds). Crisp and clever writing abounds, and Ana's response during the climactic dinner scene to her mother's cruelty is particularly piercing. 
Gornick strikes all the right notes in this complex and moving character study. 
Kirkus Reviews:
The day of a very contemporary woman's 60th birthday becomes a kaleidoscope of encounters with the significant people in her life.
Ana Koehl has put her degree in social work and her master's in literature to marketable use as a "manuscript therapist" who whips her clients' texts into shape. On April 28, 2017, her birthday, she has arranged her day to see all her favorite people in New York City before a large family dinner: There's her best friend, Fiona, whom she's known since grad school; her husband, Henry, an anesthesiologist who manages his chronic pain with medical marijuana, which has caused distance between the two spouses; her lover, Lance, with whom she's been having an affair for seven years; and her adult child, Simon, who is rapidly changing before her eyes. 
Yet scattered into Ana's day are other appointments she feels obligated to keep: calling her abrasive mother, who has sent a birthday email noting the financial costs of raising Ana; seeing her brother, George, who is both distant and dismissive; and meeting with one of her clients, a writer struggling with how to bring her book manuscript into final form. 
Ana's account of her day is interspersed with third-person sections told by other people in her life. Gornick has written a novel in the vein of Mrs. Dalloway (which Ana reads throughout the day), structured on the progression of one significant day while also moving through time in the alternating sections to show how some of Ana's complex relationships coalesced into their current forms. Ana is a richly developed main character surrounded by an intriguing supporting cast (though there might be slightly too many sub-storylines) in this thoughtful meditation on how time affects the bonds of family, friendship, and romance.
Praise for Ana Turns
With each glorious, hilarious page I found myself turning with Ana, one of the most original creations I've seen in a while and, to steal from Lermontov, truly A Heroine of Our Time."—Gary Shteyngart, author of Our Country Friends
"I fell in love with Ana, a modern-day Mrs. Dalloway crisscrossing New York City to discover the unexpected truths about her life, lovers and impossible family. An exquisitely written love letter to what it means to be a grown-up woman."—Helen Simonson, author of Major Pettigrew's Last Stand
"This moving portrait of a woman assessing the friendships, romances, and family relationships that have shaped her sixty years contains a wealth of keen insight and just the right touch of delightful humor."—Sigrid Nunez, author of What Are You Going Through
"Lisa Gornick's Ana Turns is a beautifully written and propulsive novel of desire and longing, regret and forgiveness. Ana is my favorite kind of character—deeply perceptive, surprisingly funny, and smart as hell. I loved this novel."—Angie Kim, author of Miracle Creek
"It's a great feat to capture a whole life through the lens of a single day. Lisa Gornick's Ana Turns does this beautifully in a series of vivid encounters with both the present and the past on the momentous occasion of her sixtieth birthday. It's exciting to watch Ana risk revealing her true feelings and to ultimately discover what she wants and deserves. But this isn't only an internal story. The novel sweeps through history and travels all over the world to show the influences Ana is bringing with her into each moment, alone or with others. Ana Turns is a powerful story of a woman coming into her own."—Alice Elliott Dark, author of Fellowship Point
"Over the course of one long, intense, illuminating day, in Ana Turns, Ana Koehl takes stock of herself, the people she loves, and the ever-shifting world around her. This beautifully written novel is an astute and perceptive portrait of a woman hovering on the brink of change."—Christina Baker Kline, New York Times bestselling author of The Exiles and Orphan Train
In  Ana Turns, "Gornick gives us 24 hours with a dazzling woman and her complicated life on the day she turns 60. All the key players—her pot-addicted doctor husband, her greedy brother, her nasty mother, her longtime lover and his wife…—put in bravura appearances."—Marion Winick, Newsday
About Lisa Gornick, Author of Ana Turns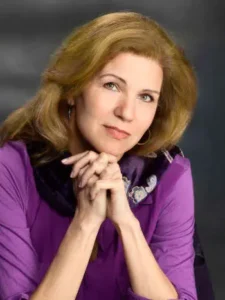 Lisa Gornick has been hailed by NPR as "one of the most perceptive, compassionate writers of fiction in America . . . immensely talented and brave." She is the author of four previous novels, most recently The Peacock Feast and Louisa Meets Bear, both published by Farrar, Straus & Giroux. Her essays have appeared widely, including in the New York Times, the Paris Review, Real Simple, and the Wall Street Journal. A graduate of the Yale clinical psychology program and the psychoanalytic training program at Columbia, where she is on the faculty, she was for many years a practicing psychotherapist and psychoanalyst. She lives in New York City with her family. You can learn about Lisa and her work at lisagornickauthor.com.
Titles by Lisa Gornick
Other LitStack Resources
Be sure and check out other LitStack Spotlights that shine a light on books we think you should read.
As a Bookshop, Amazon affiliate, LitStack may earn a commission at no cost to you when you purchase products through our affiliate links.