Table of Contents
---
Why You Should Celebrate School Libraries and Librarians
We are taking April to celebrate school libraries and librarians and all the ways they transform learning for students. At LitStack we are all about encouraging and instilling a desire for a lifelong reading practice to enrich the lives of people worldwide. So you can get involved in helping today's students, without spending a penny, visit the American Association of School Librarians at aasl.org to discover celebrations and activities in your area.
In the meantime, you simply must watch the authors and actors below talk about how school libraries and librarians enriched their lives and the lives of students in today's world.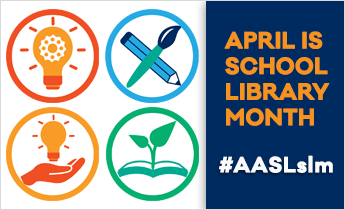 ---
Overcoming Learning Challenges
Dav Pilkey is the author and illustrator of many children's books for school libraries. When he was a student, Dav experienced learning challenges after being diagnosed with ADHD and dyslexia. With the support of his parents and school libraries and librarians, Dav learned to read without judgment and became a lifelong reader.

---
Affirmation and Confirmation
Jason Reynolds, the New York Times bestselling award-winning author shares how school libraries are a safe bastion for kids who just want to feel less alone in a place of recognition and networking, a place to partake in all the creative components that libraries offer and where the school librarian is an affirmation and confirmation for every single student that walks through the doors.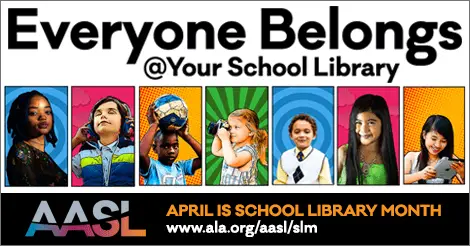 ---
Invent the Future
Andy Weir, author of "The Martian," earlier reviewed by LitStack, advocates for school libraries as a place of experimentation, innovation, play, building and creativity. In maker spaces, children can invent their future. With the guidance of a librarian, school libraries foster critical and creative thinking, providing students with the skills they need to analyze, form, and communicate ideas in compelling ways.

---
Feed Curiosity
Megan McDonald, author of the "Judy Moody & Stink" series for young readers, shares how school libraries are places where students go to feed their curiosity, encouraging students to think, to question, and to discover.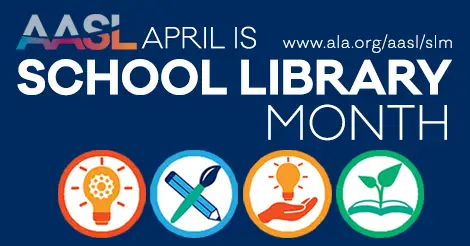 ---
Empower Students
Oscar-winning Actress Julianne Moore on Instagram shares how today's school libraries provide endless opportunities. With access to print and digital material, the latest technologies and the guidance of a school librarian, students become empowered with the tools they need to succeed in school and beyond.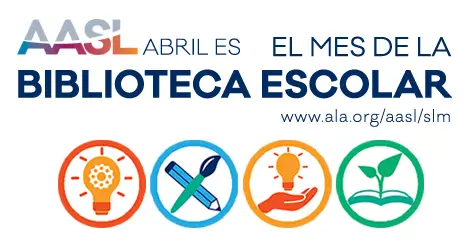 ---
Make Sense of the World
Jeff Kinney, author of the "Diary of a Wimpy Kid" series, believes libraries are no longer just a place for books. School libraries and librarians are helping students make sense of the technology driven world that surrounds them. Students who have access to a school library and a librarian score higher on tests, a key to higher education.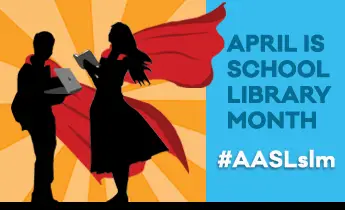 ---
How You Can Celebrate School Libraries and Librarians
Recommit to diversifying and broadening your lifelong reading practice throughout April during School Library Month by participating in an activity celebrating school libraries and librarians and how they enrich students' lives. It's so easy to do, and very worthwhile. It won't cost you a penny. And you'll be glad you took part.
Visit aasl.org for more information on ways you can become involved with your local school library. Plan a library celebration with your children and their friends. Schedule a student reading of excerpts from their favorite books. Or simply spend an hour with your children and their friends at their school library, letting them show you the wonderful ways their library and librarian help them learn and grow, and invent the future.