Congrats to our good friend,  Kristi Charish  on the cover revamp of her spectacular novel, The Voodoo Killings: A Kincaid Strange Novel (The Kincaid Strange Series).
Vintage Canada issued this gorgeous revamped cover in preparation for the release of the second Kincaid Strange series novel. Be sure to pick up your copy today!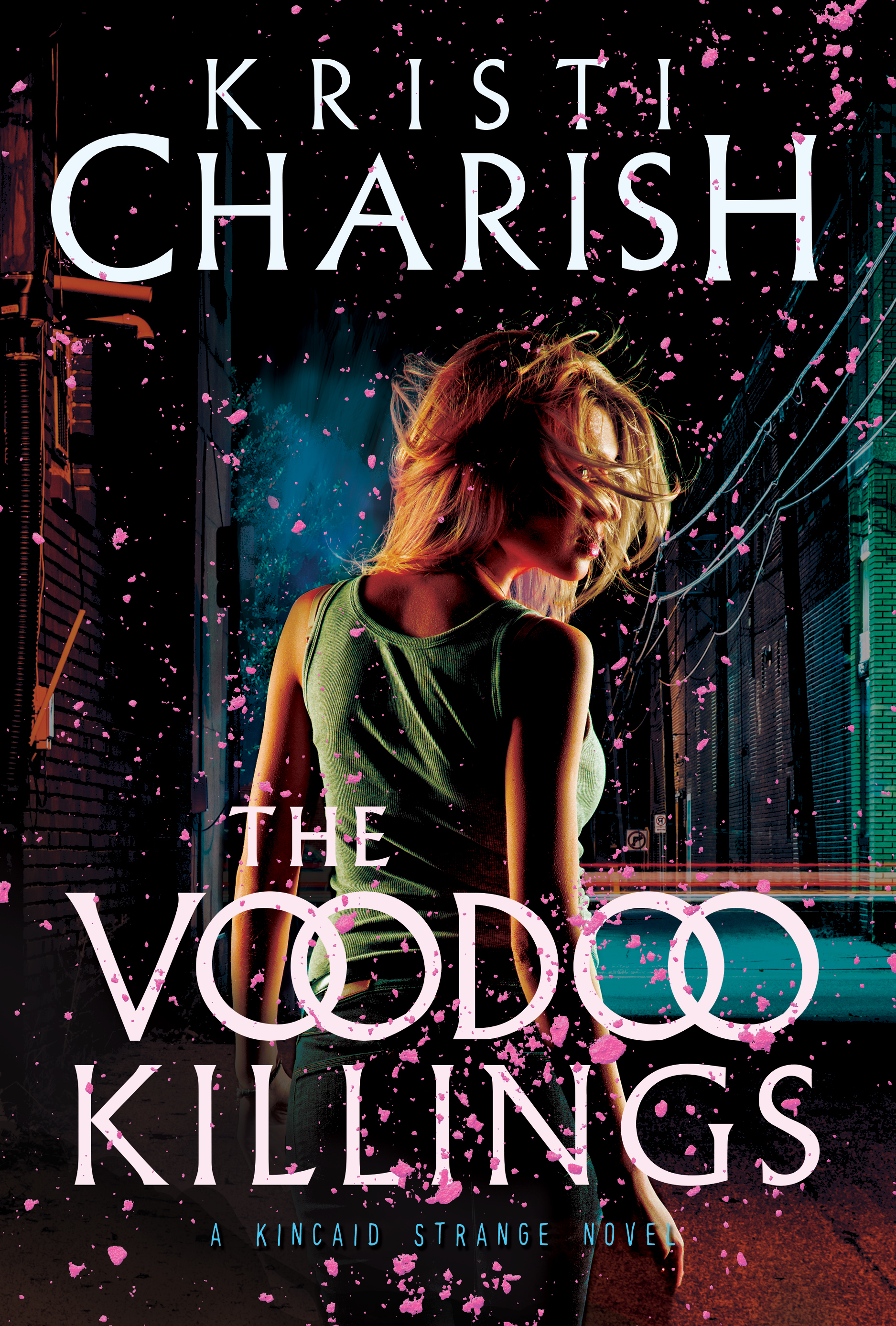 For starters, she's only twenty-seven. Then there's the fact that she lives in rain-soaked Seattle, which is not exactly Haiti. And she's broke. With raising zombies outlawed throughout the continental USA, Kincaid has to eke out a living running seances for university students with more money than brains who are desperate for guitar lessons with the ghost of a Seattle grunge rocker–who happens to be Kincaid's on-again, off-again roommate.
Then a stray zombie turns up outside her neighbourhood bar: Cameron Wight, an up-and-coming visual artist with no recollection of how he died or who raised him. Not only is it dangerous for Kincaid to be caught with an unauthorized zombie, she soon realizes he's tied to a spate of murders: someone is targeting the zombies and voodoo practitioners in Seattle's infamous Underground City, a paranormal hub. When the police refuse to investigate, the City's oldest and foremost zombie asks Kincaid to help. Raising ghosts and zombies is one thing, but finding a murderer? She's broke, but she's not stupid.
And then she becomes the target… As the saying goes, when it rains it pours, especially in Seattle.