Table of Contents
What's Up, and What's Coming for Alan Cumming?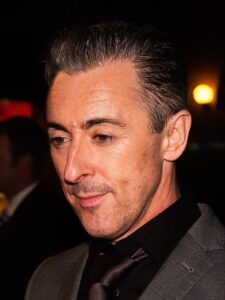 It's very possible that Alan Cumming, author of the memoir, Not My Father's Son, is the most active person on the planet. You can just look at his website, Alan Cumming, and get a sense of just how busy Cumming keeps himself by entertaining us with books and in film, television, and live cabaret. Not only is he busy, he's a man of integrity and education. 
Rejecting the OBE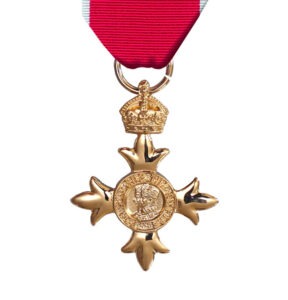 On the death of the Queen of England, Alan reeducated himself on the history of the British empire and reassessed his relationship with Great Britain. At the Guardian, you can read this article Alan Cumming Hands Back His OBE Citing The 'Toxicity of Empire' about how Cumming handed back his OBE (Officer of the Most Excellent Order of the British Empire) after educating himself on Great Britain's history of empire and how its exploits affected those who, in the eyes of the empire, were less privileged. 
Live Cabaret Act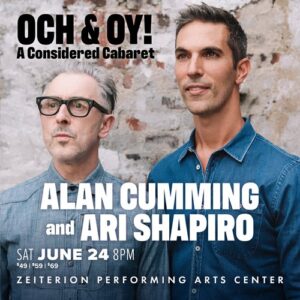 At the Lehigh Valley News, you can read about Cumming's ongoing live cabaret Alan Cumming Is Not Acting His Age that is briefly touring a few places in the U.S. (lucky Bethlehem, PA!) And, if you live in or plan to visit New Bedford, MA, you can buy tickets for the cabaret Och and Oy! A Considered Cabaret, Cumming's upcoming June cabaret at the Zeiterion Performing Arts Center where he pairs with Ari Shapiro of NPR fame.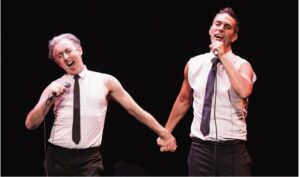 In League with Professor Sprout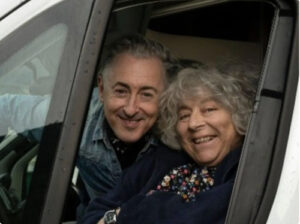 Cumming also appears regularly as the host of Masterpiece Mystery on PBS Passport, and was in season 2 of Schmigadoon! Rechristened Schmicago, and recently appeared in PBS Passport's Miriam & Alan Lost in Scotland, a riotous and refreshing reality show with the inimitable Miriam Margoyles (of Harry Potter's Professor Sprout fame), a must watch for every fan of humor and humanity.
Time to Revisit Not My Father's Son
With all of this activity surrounding Cumming, it's the perfect time for you to revisit or get to know Cumming's 2014 memoir. This LitStack Rec is a good place to convince yourself to seek out Cumming's heartfelt, sober, and effective memoir, Not My Father's Son, and give it a read.
Our LitStack Rec of Not My Father's Son
The remainder of this article is updated from a 2015 review of Cumming's memoir.
Alan Cumming—actor of stage and screen (both big and small). Most folks probably know him as Eli Gold on television's "The Good Wife", or as Nightcrawler in Marvel's X-Men movie franchise, perhaps as the creepily sexual Master of Ceremonies in the Broadway musical Cabaret (in 1993, again in 1998—for which he won a Tony Award for Best Performance by a Leading Actor in a Musical—and in the 2014 revival) or his critically acclaimed one man show of Macbeth. Some folks might remember him as the childlike Glitch in the TV miniseries "Tin Man"; others may know him for his outspoken advocacy for gay rights.
Remember Spice World and Josie and the Pussycats?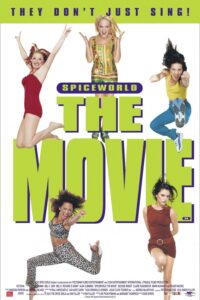 I'm familiar with Alan Cumming from a slightly different, but no less appreciated angle: the movies Spice World and Josie and the Pussycats. My daughter's name is Josie, and she was eight years old when Josie and the Pussycats was released—just the age to get caught up in the hoopla surrounding the comic book inspired movie (and the merchandising, with her name splashed all over it).
She was also just discovering the Spice Girls at that time, with their silliness and catchy music, and their message of Girl Power. In Spice World, Alan Cumming played the role of a hapless documentarian tailing the girl group; in Josie and the Pussycats, he was the manipulative Mega Records agent who learns that it's better to be true to yourself than be someone you aren't just to impress others (not a bad message for an eight year old girl to absorb).
So I was very excited—and a little nervous—to receive an advance copy of Alan Cumming's memoir, Not My Father's Son from HarperCollins Publishers (released on October 7, 2014). Excited, because I wanted to know about this performer that I had come to admire, more than could be gleaned from late night television interviews and promotional media features. Nervous, because most of the celebrity memoirs I have read to date have been somewhat vain, vacuous fluff, laborious to read and easily forgotten.
As it turns out, I had nothing to be nervous about.
Unlike many memoirs, Alan Cumming does not simply walk the reader through a chronological timeline outlining challenges and triumphs. He does not attempt to garner glancing camaraderie by focusing on humble origins, nor attempt to regale us less privileged classes with tales of the great and powerful (and what they wore and ate).
He Tells Us A Story; One He Knows Well, For He Lived It.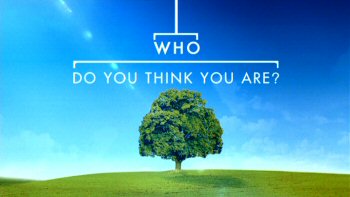 The story unfolds in intertwining sections, from childhood, from the recent past, from the present. They are all centered on an event that came from show business: the filming of an episode of the BBC's television series, "Who Do You Think You Are?", where "celebrities trace their family trees, discovering surprises from their past." It was his acceptance as the focus for one of these episodes that not only promised to address a family mystery surrounding his maternal grandfather, but forced a devastating admission from his father: was Alan truly his son?
The Son of a Forester
For his entire life, Alan Cumming believed himself to be the son of Alex Cumming, head forester of Panmure Estate, a 21 square mile country estate near the east coast of Scotland, containing fifty farms and thousands of woodland acres. His family, which included father Alex, mother Mary Darling and older brother, Tom, lived on the estate.
An Excerpt: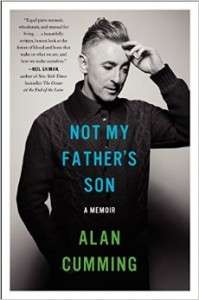 We lived in Nursery House, so called because it looked out on a tree nursery where seedlings were hatched and nurtured to replace the trees that were constantly felled and sent back to the sawmill that lay up the yard behind us. My father was in charge of the whole process, from the seeds all the way to the cut lumber, and everything in between, as well as the general upkeep of the grounds.
It was all very feudal and a bit 'Downton Abbey', minus the abbey, and fifty years later I answered the door to men who referred to my father as "The Maister." There were gamekeepers and big gates and sweeping drives and follies but no lord of the manor, as during the time we lived there the place was owned by, respectively, a family shipping company, a racehorse owner's charitable trust, and then a huge insurance company.
I didn't know it at the time, but I was living through the end of an era of grand Scottish estates, as now, like Panmure, they have been mostly all dismantled and sold off. Looking back on it, it was a beautiful place to grow up, but at the time, all I wanted was to get as far away as possible.
Not My Father's Son: a Memoir
Alan Cumming
HarperCollins Publishers
Release Date: October 7, 2014
ISBN 978-0-06-222506-1
No Training, No Guidance, No Aptitude
The reason Alan wanted to get away was because of his father's violent temper. An extremely volatile and brooding man, Alex Cumming seemed trapped in a marriage he did not want, with children that he could barely stand. Virtually every day, any day, for any reason (such as his son getting up from the dinner table to get a glass of water) would cause his anger to boil over, followed by shouting, insults, slaps.
On any day, tasks would be given to young Alan for which he had no training, no guidance, no aptitude, and he would be belittled and abused when he failed. His mother's nurturing and her attempts to deflect her husband's anger could only go so far to insulate Alan from his father's temper.
Fast forward to the future
Alan has left home and made a name for himself in the theater, on film, and on television. He still remains close to his mother, but has been estranged from his father for years. Yet even as Alan draws closer to Mary Darling's family through discoveries made with the filming of the "Who Do You Think You Are?" segment, his father manages to reach across the years, the miles, and the mutually agreed upon alienation to once again exert control over his son by calling into question Alan's very parentage.
A Sense of Wonder 
It's pretty heady stuff, but author Cumming tells the story in a very open, almost wistful way. The memories of his childhood are achingly painful, but not sensationalized; one can hear the voice of the confused, lost boy who still years later is unsure of what he could have done to have made his father happy, to deserve his father's approval. As an adult, Alan's delight and fear—and amazement—in the pulling back of the curtains that shrouded the knowledge of his grandfather is not only touching (and even suspenseful!), but it brings about our own sense of wonder at all the pieces that came together to make us who we are.
That this ability to link with the reader is done as part of a memoir rather than literary fiction is a testament to not only Mr. Cumming's skill as a writer, but also at his willingness to be completely open and utterly honest—which is astounding, considering that as a "person of note", his privacy is already often manipulated and compromised.
The Relationship with his Father is Most Compelling
Yet it is Cumming's relationship with his father—not only in the years where he was a victim of his father's capricious temper, but also in the years where he struggled to find purchase with his own sense of value and to push back against the lingering effect of his father—that are the most compelling. The emotional blackmail, which continued to the very end, is hard to read, not only because it existed but also because it was so difficult for the author to come to grips with it, time and time again.
Even when the adult Alan seems to make peace with the abuse of his childhood, it reinvests itself from a different direction, meted out by a man who seems hell bent on taking a legacy of mean-spiritedness and spite to the grave.
Not My Father's Son is a powerful book
The book chronicles a real life, not one conjured up in a storyteller's imagination. It contains little redemption, yet it does triumph. Perhaps the greatest triumph is that Alan Cumming found the guts, and the wit, and the vulnerability to tell it. Through all that he has done, all that he has accomplished, he may never have been able to earn his father's admiration, but he certainly has earned mine.
Other Books by Alan Cumming
More Memoirs at LitStack
If you enjoyed this LitStack Rec, and you are looking for other memoirs that may suit your tastes, be sure and check out our stunning lineup of LitStack Reviews and Recs of other memoirs. You'll surely find one or two memoirs that suit your reading mood.
As a Bookshop, Amazon affiliate, LitStack may earn a commission at no cost to you when you purchase products through our affiliate links.