LitStack Recs: Home Comforts & Ms. Marvel
Home Comforts: The Art & Science of Keeping House, by Cheryl Mendelson
Spring means spring cleaning—in theory. Though I think it's far more pleasurable to read about housekeeping than to actually keep house, which makes Cheryl Mendelson's Home Comforts: The Art & Science of Keeping House an undeniable guilty pleasure. A philosopher, lawyer, occasional academic and bearer of that retro term "homemaker," Mendelson's doorstop sized-volume (at over 850 pages) covers the basics, and the finer points, of everything from cooking, laundering, sewing, and furniture care to that rapidly disappearing art, ironing. Of the larger aims of housekeeping, she writes:
Housekeeping creates cleanliness, order, regularity, beauty, the conditions for health and safety, and a good place to do and feel all the things you wish and need to do and feel in your home. Whether you live alone or with a spouse, parents, and ten children, it is your housekeeping that makes your home alive, that turns it into a small society in its own right, a vital place with its own ways and rhythms, the place where you can be more yourself than you can be anywhere else.
Though it is perhaps attention to detail that is at the heart of Mendelson's book, which the New York Times called the "'Joy of Cooking" of household manuals." Mendelson writes, "To iron well, linen should be quite damp—damper than cotton needs to be for good results."   My maternal grandmother was a housekeeper of Home Comfort-level standards and always dampened her linen on ironing day. Though as scholarly a housekeeper as Mendelson is, my grandmother probably could have taught her a thing or two—especially about ironing. It could be unnerving to iron in my grandmother's presence. She had a hawk's eye for technique and no patience for those who didn't have the same perfectionistic and methodical hand. If your ironing stroke wasn't decisive or economical enough, she'd admonish, "Don't tickle it!"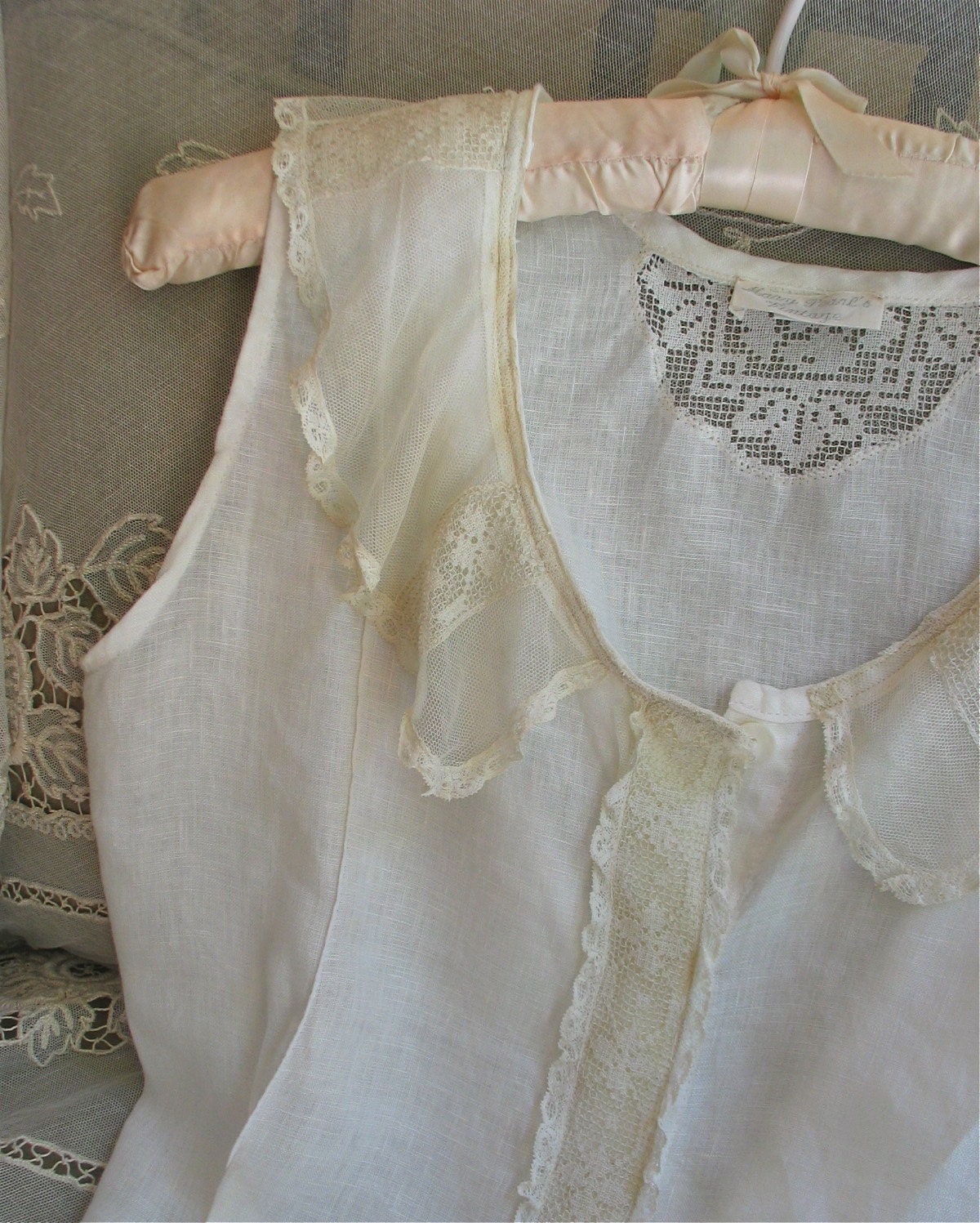 Home Comforts has a more scientific approach. Among my favorite chapters  is "Vacuuming, Sweeping and Dusting." Who knew there was a sequence to such things? (Hint: you begin at the top and work down). Especially helpful is "Neatening," which not only examines the methods by which a house is kept orderly, but the underlying social conditions that can hinder the outcome:
Achieving basic orderliness depends on learning a new set of habits, habits geared toward living with material plenty, for the likelihood is that your present ideas about how to stay neat were invented in a world that knew only material scarcity.
Also fascinating are three chapters devoted to care of the bedroom. Here, Mendelson does as my grandmother's did. In the morning beds are aired before they are made, clothing is properly folded and organized in drawers, and in the closet, there is crumpled tissue paper inserted into garments with puffed sleeves (to keep them from being crushed). Truly, it's a world I long for—so orderly, so spic and span—but one of which I'm totally incapable. Luckily, there is Mendelson's book, which I can pick up whenever the mood for that lost world strikes.
—Lauren Alwan