LitStack Review: Rival by Penelope Douglas

Follow the Rival Blog Tour here!
Title: Rival
Series: A Fall Away Novel, Book #2
Author: Penelope Douglas
Genre: NA / Contemporary Romance
Release Date: August 26, 2014
Buy Links:
Amazon: http://www.amazon.com/Rival-Fall-Away-Penelope-Douglas-ebook/dp/B00INIXJ0O
Amazon UK: http://www.amazon.co.uk/Rival-Fall-Away-Book-3-ebook/dp/B00M88TM1A
B&N: http://www.barnesandnoble.com/w/rival-penelope-douglas/1118739134
iTunes: https://itunes.apple.com/us/book/rival/id830191837?mt=11
Kobo: http://store.kobobooks.com/en-US/ebook/rival-2
GoodReads: https://www.goodreads.com/book/show/18129852-rival
Synopsis:
From the New Adult sensation and New York Times bestselling author of Until You
Madoc and Fallon. Two estranged teenagers playing games that push the boundaries between love and war…
She's back.
For the three years she's been away at boarding school, there was no word from her. Back when we lived in the same house, she used to cut me down during the day and then leave her door open for me at night.
I was stupid then, but now I'm ready to beat her at her own game…
I'm back.
Three years and I can tell he still wants me, even if he acts like he's better than me.
But I won't be scared away. Or pushed down. I'll call his bluff and fight back. That's what he wants, right? As long as I keep my guard up, he'll never know how much he affects me….
 R E V I E W
It's the secrets we keep that change us. It's what we do, what we say, when no one is looking that define who we really are.
In the dark, with only the sound of our breaths to keep us company, the truth breaks free, shatters the notions of the people we present to the world.
For Madoc and Fallon the truth of who they are, who they want to be only surfaces behind closed doors. After all, no one would understand, right? Theirs would be a brow lifting relationship.
But when they were younger, eager, Madoc and Fallon forgot who they were supposed to be–to each other, to their parents–and let the darkness take them to places where secrets grew deeper, lies held more weight.
It nearly destroyed them both.
Penelope Douglas shot onto the Indie scene just a year ago with the release of her New York Times best selling novel, Bully. She brought to life a collection of friends who thrived on secrets, who functioned on the fuel that only adolescence and the gritty hardships of life can bring. She made her characters real, raw and set hearts stampeding with the push/love, love/hate dynamic her main characters doled out at one another.
With Rival, Douglas sets the bar even higher, punishes her characters so that her readers feel the deep anger, the blinding rage and consuming love that Madoc and Fallon struggle with throughout the novel.
There is loss. There is laughter and the idea that not even deception and lies can vanquish a love that is real, that is mighty.
With a voice that is even stronger than her already brilliant debut and the promise of work that will only grow deeper, more fulfilling, Douglas brings her readers a more mature, headier blend of forbidden love that leaves them panting for more.
Highly, highly recommended.
Author Bio: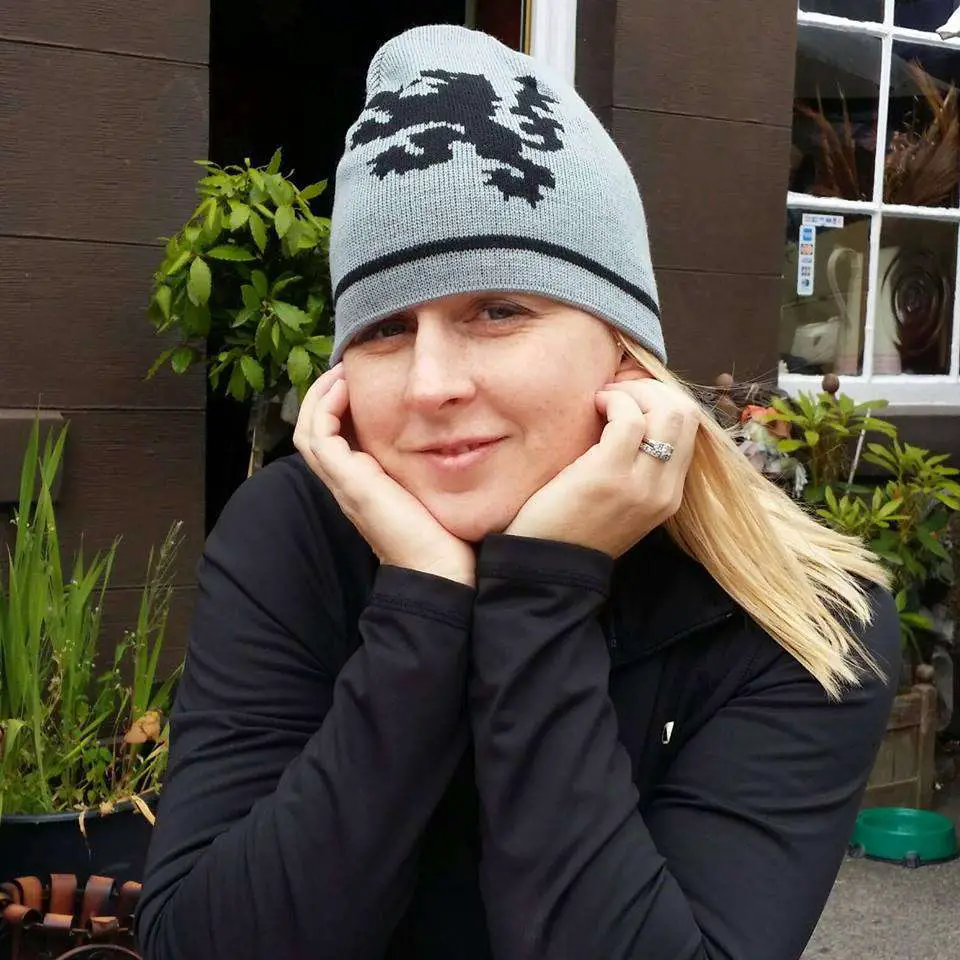 Penelope Douglas is a writer in Las Vegas. Born in Dubuque, Iowa, she is the oldest of five children. Penelope attended the University of Northern Iowa, earning a Bachelor's degree in Public Administration, because her father told her to "just get the degree!" She then earned a Masters of Science in Education at Loyola University in New Orleans, because she hated Public Administration. One night, she got tipsy and told the bouncer at the bar where she worked that his son was hot, and three years later they were married. To the son, not the bouncer. They have spawn, but just one. A daughter named Aydan. Penelope loves sweets, The Originals, and she shops at Target almost daily.
Author Social links:

Website: http://www.penelopedouglasauthor.com/
Facebook: https://www.facebook.com/PenelopeDouglasAuthor
Twitter: https://twitter.com/PenDouglas
Pinterest: https://www.pinterest.com/penelopedouglas/
Goodreads: http://www.goodreads.com/author/show/7139136.Penelope_Douglas
Giveaway: Penelope is offering up the following prizes. The giveaways are international and ends at 11:59 PM CST 09/15/2014.
(2) $100 gift cards for either Amazon or B&N winners choice
(2) Signed paperbacks of Rival
(1) Signed set paperbacks of Bully, Until You and Rival