Lolth's Warrior, a friend, a father, a man caught between the darkness and the light.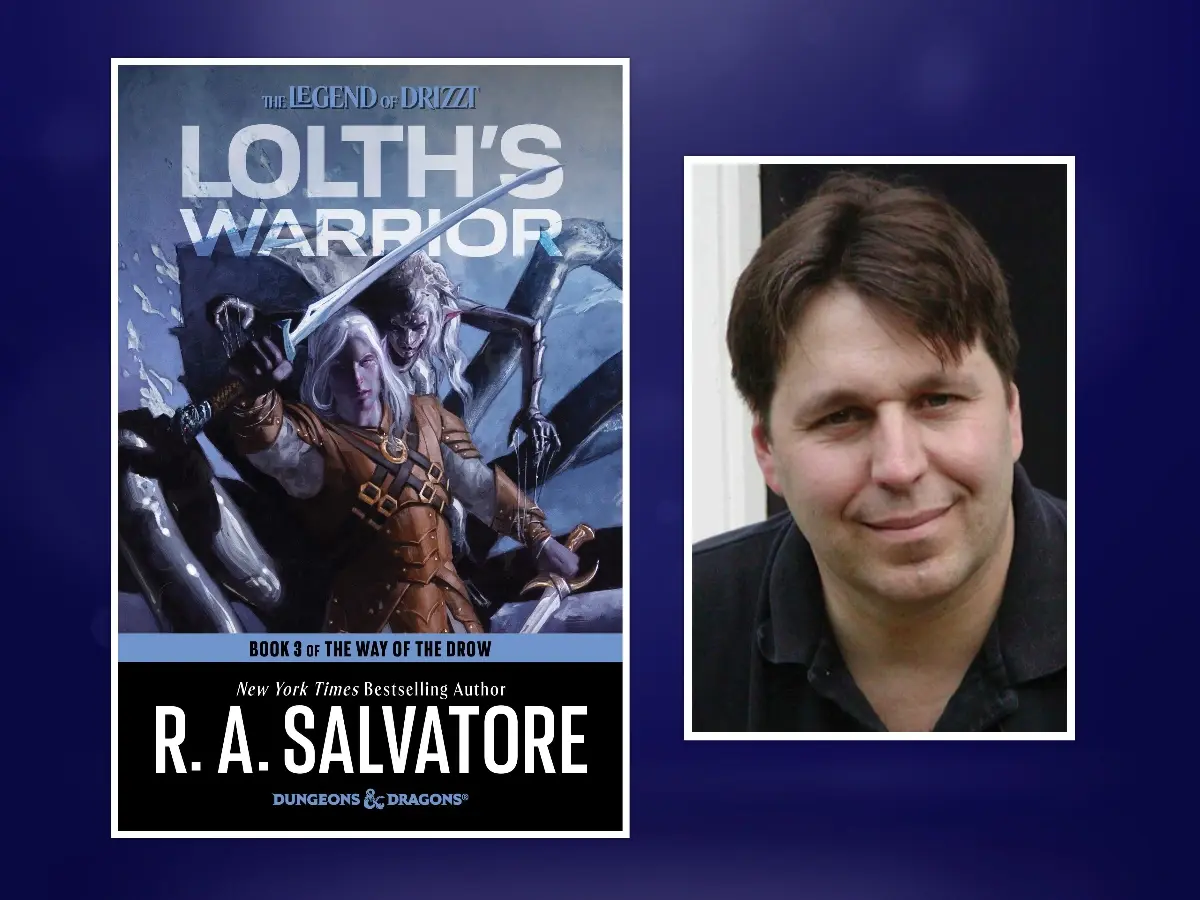 In This Review of Lolth's Warrior
Lolth's Warrior, A Stunning Conclusion to The Way Of The Drow Trilogy
In the conclusion to The Way of the Drow trilogy, Lolth's Warrior, by New York Times best selling author R.A. Salvatore, Drizzt Do'Urden is at an impasse. He must resolve himself to the roles in his life: a friend, a father, and a man caught between the darkness and the light. But as the uprising in Menzoberranzan mounts, there is something Drizzt cannot be anymore: neutral.
Neutrality Helps The Oppressor
Menzoberranzan, the drow city Drizzt Do'Urden escaped, is unraveling. Contention abounds, the spark of which ignites as Drizzt's legend grows, and though loyalty has always marked the drow, now even the history of the city's founding is being drawn into question.
The Matron Mother leads her house in questioning of the city's foundation, intent on unearthing the secrets that lay hidden and unraveling the Spider Queen's influence.
Tension increases and fights erupt between Lolth's evil ilk and the drow seeking a better life and answers to their queries. With a fight looming Drizzt must choose a side or forever be seen as a coward. The whole of the Forgotten Realms is watching and Drizzt can no longer remain neutral.
It's his decision, his moment, that Drizzt remarks on at the beginning of Lolth's Warrior, Salvatore's final The Way of the Drow novel, when Drizzt contemplates the importance of being the author of his own journey:
I am in this moment of my journey, in this forming word of my story.
The present will not be a prisoner of the past.
The present will not be a servant for the future.
In the weight of it all, it is the journey that matters, the moment, the forming word.

Lolth's Warrior, R.A. Salvatore
Choosing A Side
Drizzt is a drow, or dark elf, featured in Salvatore's The Icewind Dale Trilogy, The Dark Elf Trilogy, the Legacy of the Drow series, the Paths of Darkness series, The Hunter's Blades Trilogy, the Transitions series, and the Neverwinter Saga, in addition to several short stories.
In Lolth's Warrior, Salvatore sends his hero into a fight that has been brewing since he escaped Menzoberranzan. An uncommon drow who favors peace and friendship over the typical dark elf proclivity for hate and violence, Drizzt is the stuff of legends, but his peaceful nature, and desire to rationalize rather than rage is tested as the uprising brews and drow begin a campaign that will impact everyone in the Forgotten Realms.
What We Love Most
For fans of Salvatore's many Drizzt incarnations, Lolth's Warrior doesn't disappoint. Back again is the drow's found family, his friends and lover, and those most important to him. And, for those aching to read another classic Salvatore action scene, this book doesn't disappoint:
"Braelin turned fast within the grip and tried to headbutt the fiend, but she moved too quickly and he stumbled past, then was tripped hard to the ground as she kicked out his trailing ankle. He couldn't break this fall and landed hard and awkwardly. She grabbed him again as he lay face down, and he heard her huge feathered wings come out wide, then begin to flap."

Lolth's Warrior, R.A. Salvatore
With his epic action sequences, engaging, dynamic characters and vividly realized world building Salvatore concludes his The Way of the Drow trilogy with a satisfying close, one that will have his readers content with where Drizzt calls home and who is at his side there.
Praise For Lolth's Warrior By R.A. Salvatore
"Underlying this epic fantasy are insightful explorations of evil and happiness, filled with characters who have consistently defied society's expectations to stay true to themselves and their chosen family."—Booklist on Glacier's Edge
"Longtime fans of Drizzt Do'Urden will surely enjoy the novel's breakneck pacing, nonstop action, cast of familiar and beloved characters, and deep philosophical exploration throughout. This storyline, in particular, packs a thematic wallop that is both timely and timeless…readers should embrace Salvatore's newest adventure with Drizzt and company."—Kirkus Reviews (starred review) on Starlight Enclave
"Salvatore manages to wrangle the extensive backstory to make this an accessible entry point for first-timers, and the superior characterizations that marked Salvatore's prior books are again in evidence. His many devoted fans have reason to anticipate the sequel."—Publishers Weekly on Starlight Enclave
In Lolth's Warrior, "The exhilarating conclusion to Salvatore's Generations trilogy (after Boundless) illustrates the power of family, both born and chosen … Amid epic sword and sorcery clashes, Salvatore makes a powerful case for love and compassion conquering even the strongest of evils. Fans will be sad to see this fantastic series end."—Publishers Weekly (starred review) on Relentless
Lolth's Warrior is "The newest evolution of a narrative that's grown and developed for nearly three decades…a payoff for all that preceded it."—NerdsonEarth.com on Relentless
About R.A. Salvatore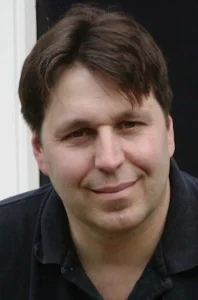 Thirty-four years ago, R. A. Salvatore created the character of Drizzt Do'Urden, the dark elf who has withstood the test of time to stand today as an icon in the fantasy genre. With his work in the Forgotten Realms, the Crimson Shadow, the DemonWars Saga, and other series, Salvatore has sold more than thirty million books worldwide and has appeared on the New York Times bestseller list more than two dozen times.
He considers writing to be his personal journey, but still, he's quite pleased that so many are walking the road beside him! R.A. lives in Massachusetts with his wife, Diane, and their two dogs, Dexter and Pikel. He still plays softball for his team, Clan Battlehammer, and enjoys his weekly DemonWars: Reformation RPG and Dungeons & Dragons 5e games.
R.A. Salvatore can be found and followed at his website, on Facebook, Instagram, and Pinterest.
Other Books By R.A. Salvatore
Other LitStack Resources
Be sure and click over to read other LitStack Reviews, and also check out other articles by Tee Tate.
As a Bookshop affiliate, LitStack may earn a commission at no cost to you when you purchase products through our affiliate links.
Subscribe to our Newsletter