Murder is a family business in Not Forever But For Now.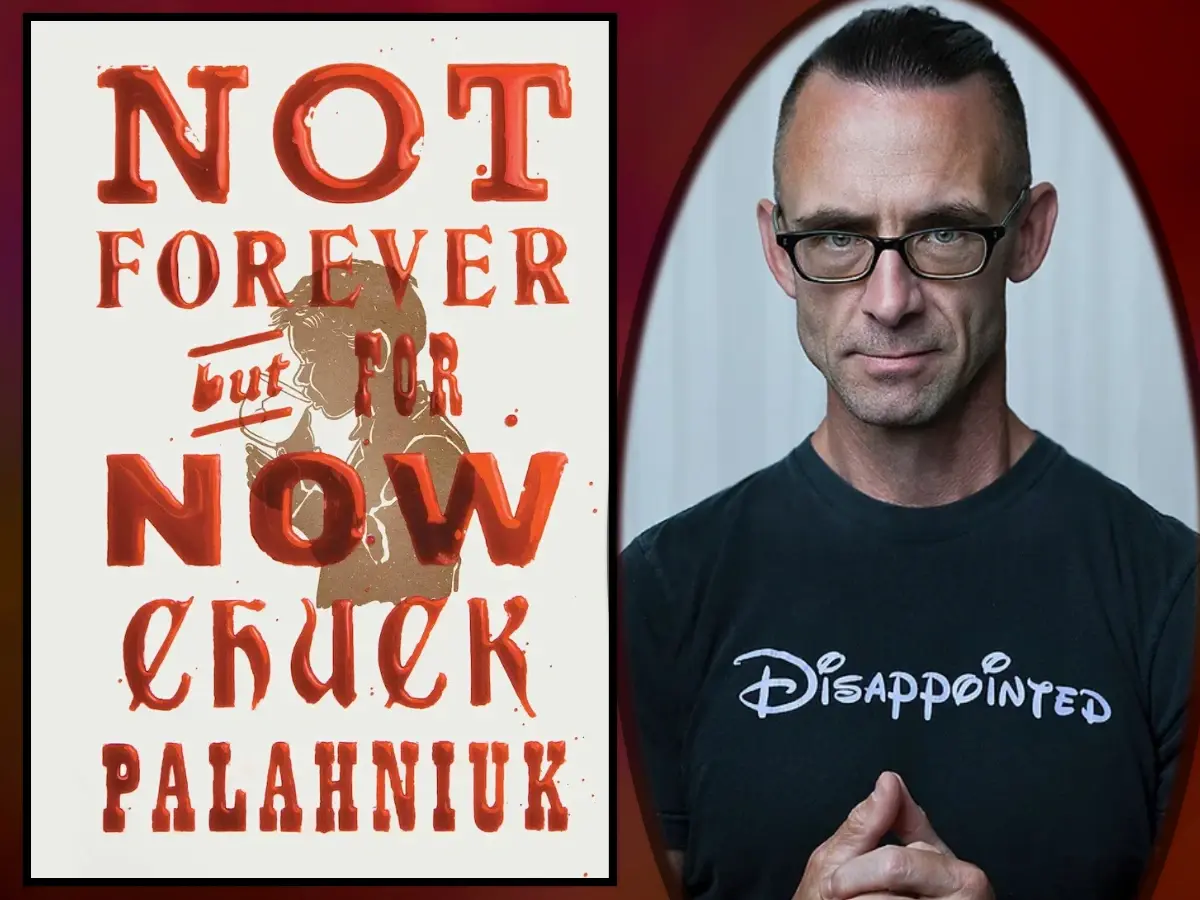 In This Spotlight on Not Forever But For Now
Burgeoning Opioid Addiction, Debaucherous Tutor, And Where's Daddy?
Not Forever But For Now (from Chuck Palahniuk, the bestselling author of Fight Club) is a hilarious horror satire about a family of professional killers responsible for the most atrocious events in history and the young brothers that are destined to take over.
About Not Forever But For Now
Meet Otto and Cecil. Two brothers growing up privileged in the Welsh countryside. They enjoy watching nature shows, playing with their pet pony, impersonating their Grandfather…and killing the help. Murder is the family business after all. Downton Abbey, this is not.
However, it's not so easy to continue the family legacy with the constant stream of threats and distractions seemingly leaping from the hedgerow. First there is the matter of the veritable cavalcade of escaped convicts that keep showing up at their door. Not to mention the debaucherous new tutor who has a penchant for speaking in Greek and dismembering sex dolls. Then there's Mummy's burgeoning opioid addiction. And who knows where Daddy is. He just vanished one day after he and Mummy took a walk in the so-called "Ghost Forest."
With Grandfather putting pressure on Otto to step up, it becomes clear that this will all end in only two ways: a nuclear apocalypse or just another day among the creeping thistle and tree peonies. And in a novel written by Chuck Palahniuk, both are equally possible.
Praise for Not Forever But For Now
Palahniuk (The Invention of Sound) delivers a grisly yet hazy satire of slasher stories. Two 20-something brothers embrace a murderous strain of arrested development in their upper-crust household in present-day Wales, where they listen to stories from their contract killer grandfather, who claims to have offed Jimi Hendrix, Marilyn Monroe, and other celebrities. Despite their ages, the brothers still have governesses, and Cecil, who narrates, looks on while his older sibling, Otto, stabs one of them to death. Cecil also recounts Otto's other killings, among them a landscaper and the family's dog. There are also heavy-handed hints about the brothers' incest.
Episodes in the plotless mélange include Otto and Cecil creating a deranged lottery system for their neighbors, where the winner is killed in front of the other players, and their grandfather's ill-advised attempt to force Otto into the killing-for-hire racket. Palahniuk's unflinching approach to the macabre material is sure to please many of his fans, but the gratuitous violence and aimless narrative won't win any new ones. Fight Club this is not. Agent: Sloan Harris and Dan Kirschen, ICM Partners. (Sept.)—Publishers Weekly
About Chuck Palahniuk, Author of Not Forever But For Now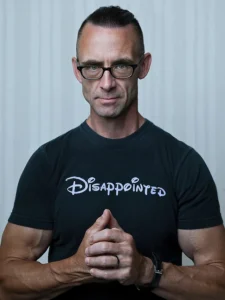 Chuck Palahniuk's fourteen novels include the bestselling Snuff; Rant; Haunted; Lullaby; Fight Club, which was made into a film by director David Fincher; Diary; Survivor; Invisible Monsters; and Choke, which was made into a film by director Clark Gregg. He is also the author of the nonfiction profile of Portland, Fugitives and Refugees, and the nonfiction collection Stranger Than Fiction. 
His story collection Make Something Up was a widely banned bestseller. His graphic novel Fight Club II hit #1 on the New York Times list. He's also the author of Fight Club III and the coloring books Bait and Legacy, as well as the writing guide Consider This. He lives in the Pacific Northwest.
You can find and follow Chuck Palahniuk on his website, on Facebook, and on Instagram.
Other Titles by Chuck Palahniuk
Other LitStack Resources
Be sure and check out other LitStack Spotlights that shine a light on books we think you should read.
As a Bookshop affiliate, LitStack may earn a commission at no cost to you when you purchase products through our affiliate links.
Subscribe to our Newsletter