Where Peace Is Lost, a riotous space adventure novel.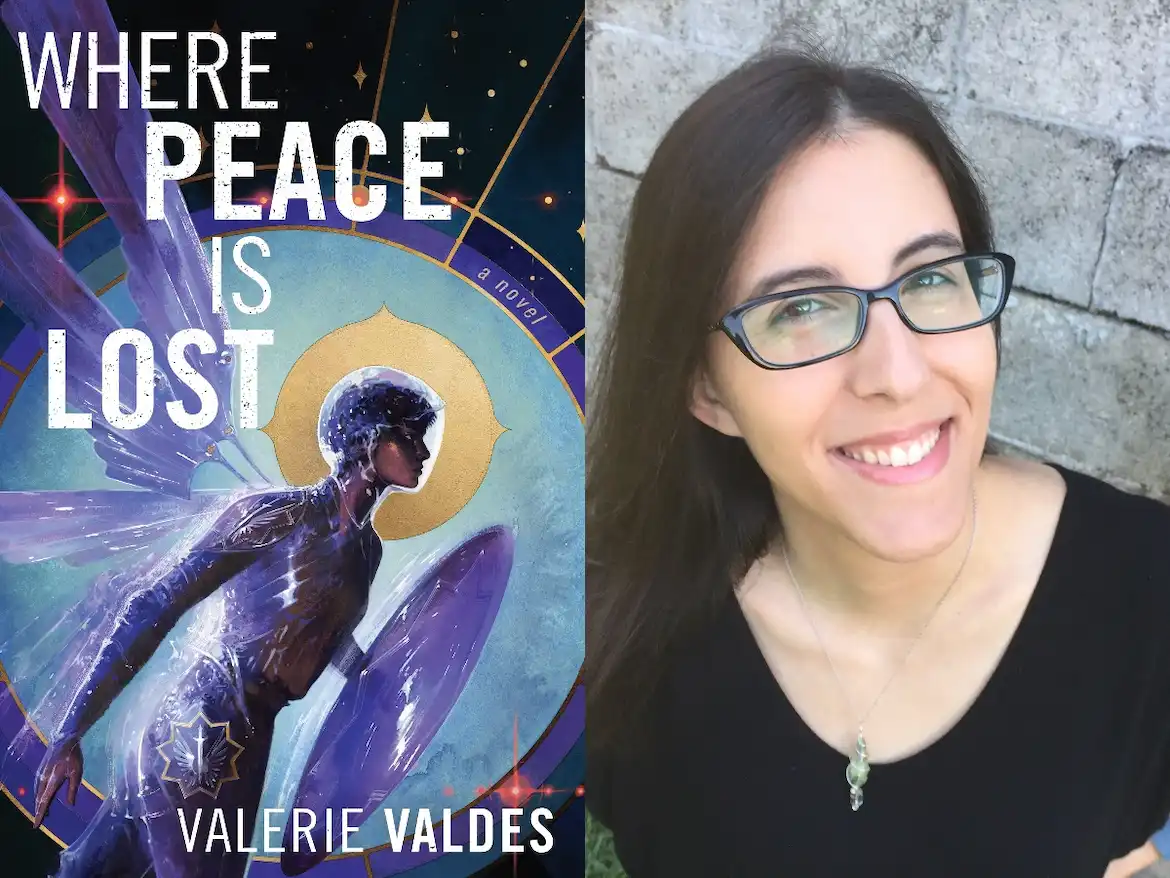 In This Spotlight on Where Peace Is Lost
Where Peace is Lost, Adventure is Found
A refugee with a secret, a dangerous foe, and a road trip that could either save a planet or start a war. In Where Peace Is Lost, Valerie Valdes effortlessly combines inventive world-building and a brisk-moving plot to create a riotous space adventure novel.
About Where Peace is Lost
Where peace is lost, may we find it.
Five years ago, Kelana Gardavros lost everything in the war against the Pale empire. Now Kel Garda is just another refugee living on the edge of an isolated star system. No one knows she was once a member of an Order whose military arm was disbanded and scattered across the galaxy. And no one knows that if her enemies found her, they might destroy the entire world to get rid of her.
Where peace is broken, may we mend it.
Kel's past intrudes in the form of a long-dormant Pale war machine, suddenly reactivated. If the massive automaton isn't stopped, at best it will carve a swath of devastation that displaces thousands of people. At worst, it will kill every sentient creature on the planet.
Where we go, may peace follow.
When two strangers offer to deactivate the machine for a price, Kel and a young friend agree to serve as their guides. The journey through swamps infested with predators and bandits is bad enough, but can they survive more nefarious dangers along the way? And will Kel's fear of revealing her secrets doom the very people she's trying to protect?
Where we fall, may peace rise.
Praise for Where Peace is Lost
"If you've not been reading Valerie Valdes, you've been missing out. Valdes is queen of the bold, exciting space romp… Where Peace is Lost is a high-octane story that you will absolutely fly through because you're simply having too much fun to stop."—Christina Orlands, Tor.com
---
In Where Peace Is Lost, "Terrific action sequences do not detract from the emotional arc that Kel follows as a war survivor. Valdes (Fault Tolerance) delivers with her epic worldbuilding and characterizations in this sharp and poignant novel."—Library Journal
---
In Where Peace Is Lost, "For the last five years, Kel has led a quiet, mostly isolated life as a refugee on the planet Loth. The Pale Empire's war left her old life in ruins, and Kel needed to leave that life behind in order to survive. However, an old Pale war machine has been reactivated and is moving to destroy every living thing on the planet. Two people are willing to try to deactivate the machine, and Kel and her young friend Lunna agree to be their guides, as Loth's swamps, bandits, and other dangers are not known to off-worlders.
As the group moves to meet the automaton, they discover that dark secrets have forged this path and that the truth about Kel's past may lead even more forces of war to them all. 
"VERDICT Terrific action sequences do not detract from the emotional arc that Kel follows as a war survivor. Valdes (Fault Tolerance) delivers with her epic worldbuilding and characterizations in this sharp and poignant novel."—Kristi Chadwick, Library Journal
---
"When a powerful empire threatens the denizens of a remote planet, a mysterious refugee comes out of hiding to fight back.
"Kel Garda keeps to herself. As far as citizens of the planet Loth know, she's yet another refugee of the Prixori Anocracy's violent war of expansion. Technically that war ended five years ago, but when an abandoned battle machine—a "demolisher"—whirs to life in the lush jungles of Loth, the peaceful people have no way of stopping it from destroying everything in its path. And when they call their distant Prixori overlords for help, the Pale, as they're known, can't be bothered to send aid.
The people of Loth place great value on protecting the natural life on the planet, avoiding building more than the bare minimum of invasive infrastructure, and as such they have few resources to defend themselves against the Pale's military tech. 
"Though Kel feels a responsibility toward the kindhearted people of Loth who took her in after the war, she has her reasons to stay off the Pale's radar and doesn't intend to do more than attend meetings discussing what to do. When two mysterious offworlders show up to those meetings claiming to be able to shut down the demolisher, Kel finds their timing suspicious. But when her young, adventurous friend Lunna enthusiastically volunteers to guide the offworlders through the wilderness, Kel is forced to join them and find out for herself if the offworlders really do want to help Loth and if she'll be able to continue hiding her true identity. 
"Valdes is a delightful storyteller. Her characters are lively and detailed, and her worldbuilding is immersive without being confusing. The restorative justice culture of Loth is effectively contrasted with the violence of the Pale empire, and Valdes explores the complicated question of whether it's possible to retain your values and ideals while fighting back against injustice and cruelty.
"A solid SF adventure story."–Kirkus Reviews
About Valerie Valdes, Author of Where Peace is Lost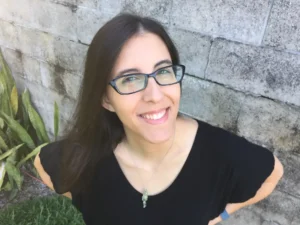 Valerie Valdes's debut novel, Chilling Effect, was shortlisted for the Arthur C. Clarke Award and was named one of Library Journal's best SF/fantasy novels of 2019, followed by the novels Prime Deceptions and Fault Tolerance completing the trilogy. Valerie is co-editor of Escape Pod, and her short fiction and poetry have been featured in Uncanny Magazine, Time Travel Short Stories and Nightmare Magazine. Valerie lives in Georgia with her husband, children and cats.
You can find and follow Valerie on her website, on Facebook, Instagram, and Pinterest.
Other Titles by Valerie Valdes
Other LitStack Resources
Be sure and check out other LitStack Spotlights that shine a light on books we think you should read.
As a Bookshop affiliate, LitStack may earn a commission at no cost to you when you purchase products through our affiliate links.
Subscribe to our Newsletter