The Wolves of Eternity questions the limits of what we can understand about life itself.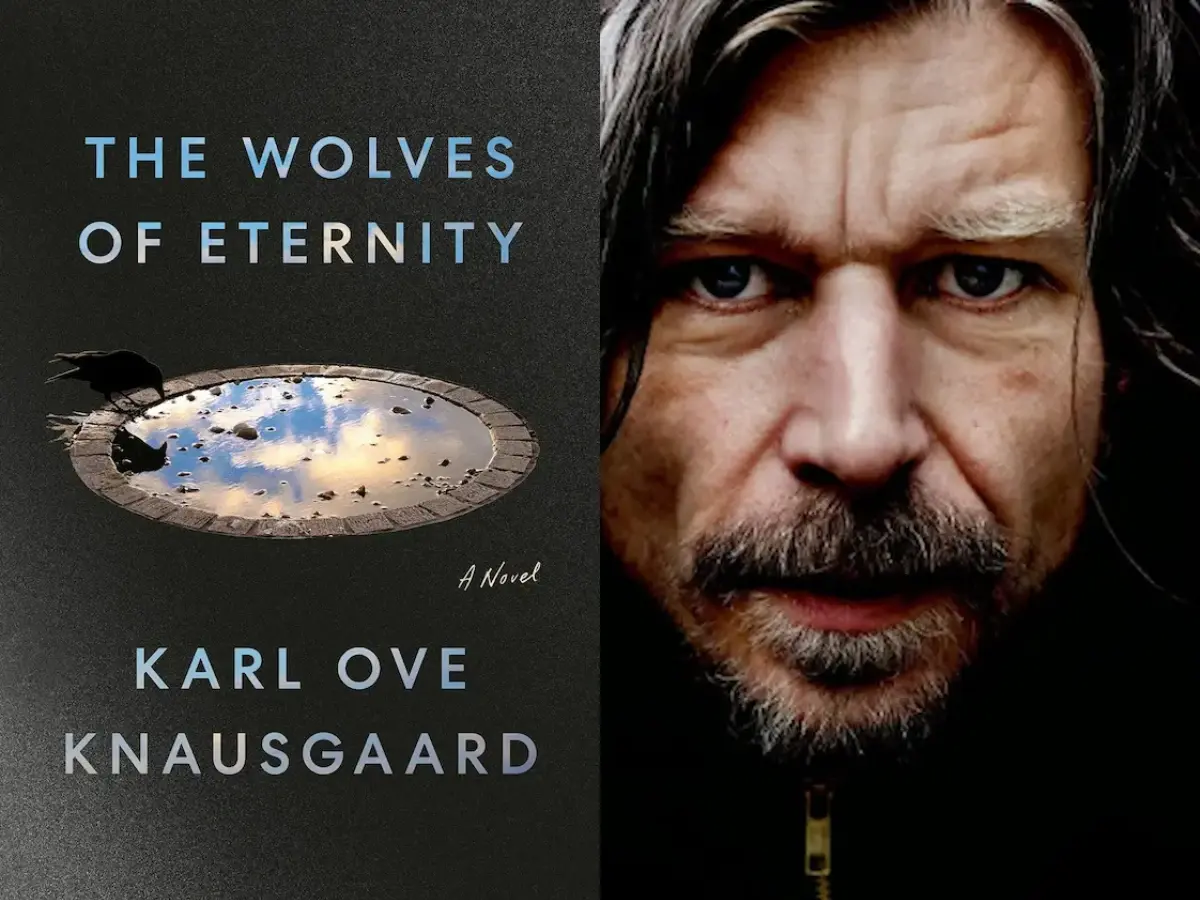 In this Spotlight on The Wolves of Eternity
Two Half Siblings, Separated For Decades, Contemplate Their Pasts
A new novel, The Wolves of Eternity, from the internationally bestselling author Karl Ove Knausgaard, a sprawling and deeply human novel that questions the responsibilities we have toward one another and ourselves—and the limits of what we can understand about life itself.
About The Wolves of Eternity
In 1986, twenty-year-old Syvert Løyning returns from the military to his mother's home in southern Norway. One evening, his dead father comes to him in a dream. Realizing that he doesn't really know who his father was, Syvert begins to investigate his life and finds clues pointing to the Soviet Union. What he learns changes his past and undermines the entire notion of who he is. But when his mother becomes ill, and he must care for his little brother, Joar, on his own, he no longer has time or space for lofty speculations.
In present-day Russia, Alevtina Kotov, a biologist working at Moscow University, is traveling with her young son to the home of her stepfather, to celebrate his eightieth birthday. As a student, Alevtina was bright, curious, ambitious, asking the big questions about life and human consciousness. As she approaches middle-age, most of that drive has gone, and she finds herself in a place she doesn't want to be, without really understanding how she got there. Her stepfather, a musician, raised her as his own daughter, and she was never interested in learning about her biological father; when she finally starts looking into him, she learns that he died many years ago and left two sons, Joar and Syvert.
Years later, when Syvert and Alevtina meet in Moscow, two very different approaches to life emerge. And as a bright star appears in the sky, it illuminates the wonder of human existence and the mysteries that exist beyond our own worldview. Set against the political and cultural backdrop of both the 1980s and the present day, The Wolves of Eternity is an expansive and affecting book about relations—to one another, to nature, to the dead.
ISBN-13: 9780593490839
Publisher: Penguin Publishing Group
Release date: 09/19/2023
Praise for The Wolves of Eternity
In Wolves of Eternity, "Knausgård (My Struggle) blends a Russian family epic with his familiar rendition of a rural Norwegian boyhood in this inspired if slow-moving novel. Syvert Løyning grew up in Norway and lost his father at 11. As a young man, he returns home from his military service in 1986 and takes care of his ill mother. He also gets into mischief with his old football friends, falls in love, and takes a job as an undertaker. 
"The center of Syvert's life is his precocious younger brother, Joar, whom he dotes on after his father's ghost appears to him in a dream and tells him to look out for Joar. In a parallel narrative set in Moscow, Knausgård introduces readers to their father's other family. There, Syvert's half sister, Alevtina Kotov, a brilliant biology student, forsakes her dreams to raise her son and witnesses a decade of political upheaval. 
"After Alevtina and Syvert discover each other's existence (Syvert in shock, Alevtina with benign indifference), they make plans to meet. Though only intermittently propulsive, Knausgård's book doesn't shy away from big questions about the substance of his characters' inner lives, wondering if they're made from "things that didn't exist, which we constructed and believed to exist.""—Agent: Andrew Wylie, Wylie Agency. (Sept.)
Inspired . . . Knausgaard's book [The Wolves of Eternity] doesn't shy away from big questions about the substance of his characters' inner lives . . . [he] captures the spirit of a Russian novel." —Publishers Weekly
From the Publisher
2023-06-08
Two half siblings, separated for decades, contemplate their pasts.
This bulky novel by the maximalist Knausgaard is mainly composed of two long sections. 
The first, set in 1986, is narrated by Syvert Løyning, a young Norwegian man who's completed his military service and returned home feeling aimless. He plays soccer, minds his younger brother, tends to his ailing mom, and struggles to find work. (To his chagrin, he becomes a local celebrity after talking to a journalist about his plight.) Idly searching through his late father's belongings, he discovers a clutch of letters in Russian; after finding a translator, he learns that they were written by a lover his father had in the Soviet Union. Syvert's narrative is layered with themes of death and loss: He contemplates the threat of the recent Chernobyl meltdown and eventually finds work with an undertaker. 
The mood persists in the following section narrated by his half sister, Alevtina Kotov, who in the present day is a biology professor with a sideline obsession with research done on immortality; though the plot mainly concerns her tending to her aging stepfather, much of her narrative is devoted to ineffable matters of nature, from the ways trees communicate with each other to the pathways that might let us live forever. 
As ever, Knausgaard is managing a precarious balance—his overwriting can be deeply immersive or exasperating. But unlike The Morning Star (with which this book shares some plot points), which bounced around a host of characters, this book [The Wolves of Eternity] succeeds by keeping the focus on two main figures, making for an appealing (if still overlong) story of two people with similar obsessions despite the separations of time and distance.
The Wolves of Eternity is "A curiously affecting tale about science and spirit, optimistic despite its gloomy themes."—Kirkus Reviews
About Karl Ove Knausgaard, Author of The Wolves of Eternity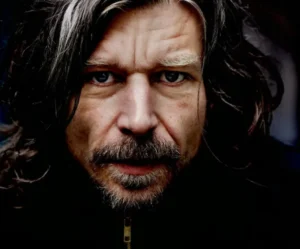 Karl Ove Knausgaard's first novel, Out of the World, was the first ever debut novel to win the Norwegian Critics' Prize and his second, A Time for Everything, was widely acclaimed. The My Struggle cycle of novels has been heralded as a masterpiece wherever it has appeared.
Karl Ove Knausgaard was born in Norway in 1968. My Struggle has won countless international literary awards and has been translated into more than fifteen languages. 
Other Titles by Karl Ove Knausgaard
Other LitStack Resources
Be sure and check out other LitStack Spotlights that shine a light on books we think you should read.
As a Bookshop affiliate, LitStack may earn a commission at no cost to you when you purchase products through our affiliate links.
Subscribe to our Newsletter