Here are seven author birthdays for this week. Check out which authors are your favorites, and find out who shares your day. You can find the books relating to our author picks at our bookshop, on our list of Sharon's Birthday Picks.
Jump to this Week's Author Birthdays
---
RICK RIORDAN – June 5
On this day, June 5, in 1964, Rick Riordan was born in San Antonio, Texas. His Percy Jackson & The Olympians series of youth novels (about a boy who discovers he is the descendant of the god Poseidon) has made him one of the most cherished living writers for the younger set, but he has written many other works, including the Tres Navarre series, centered around a brainy PI from Texas, and the Kane Chronicles, featuring modern day Egyptian deities and siblings descended from pharaohs.
In 2022, he co-wrote the pilot for the Percy Jackson and the Olympians series on Disney+ and is serving as an executive producer for the show. Today he turns 59.
---
JAY LAKE – June 6
On this day, June 6, in 1964, friend of the site Jay Lake was born in Taiwan, where his father was a foreign services diplomat. Jay was raised abroad, which gave him a wonderful understanding of "exotic settings and strange situations", which he incorporated into his over 300 science fiction and fantasy short stories, and nine novels. A favorite at writing conferences and fan conventions, he was an enthusiastic blogger, and garnered an even stronger fan base when he chronicled his journey with colon cancer, sometimes in great detail but always with honesty and often with humor and compassion.
We lost Jay in 2014, five days shy of his 50th birthday. He will forever live on in our hearts.
---
LOUISE ERDRICH – June 7
On this day, June 7, in 1954, Louise Erdrich was born in Little Falls, Minnesota. A member of the Turtle Mountain Band of Anishinaabe, she is considered a major player in the second wave of the Native American Renaissance. Her heritage (German and Chippewa) has been a major influence in virtually all of her work. Some of her awards include two National Book Critics Circle Awards (for Love Medicine and LaRose), a World Fantasy Award (The Antelope Woman), the Anisfield-Wolf Book Award (Plague of Doves),  a National Book Award (The Round House), and a Pulitzer Prize (The Night Watchman).
In 2015 she was awarded the Library of Congress Prize for American Fiction for her body of work. Louise Erdrich is also the owner of this year's LitStack Indie Bookstore Award winner, Birchbark Books & Native Arts. Today, she turns 69.
---
JOHN W. CAMPBELL – June 8
On this day, June 8, in 1910, John W. Campbell was born in Newark, New Jersey. Best known for editing the highly influential genre magazine "Astounding Science Fiction" (later renamed "Analog Science Fiction and Fact") from 1937 until his death in 1971, he is generally credited with shaping the Golden Age of Science Fiction. He was a writer of his own merit, penning novels, short stories and episodes of the then-popular phenomenon known as "space operas."
Two years after his death at age 61, both the World Science Fiction Society and the Center for the Study of Science Fiction established annual awards (for best science fiction novel and best new writer, respectively) to be given in his honor.
---
GREGORY MAGUIRE – June 9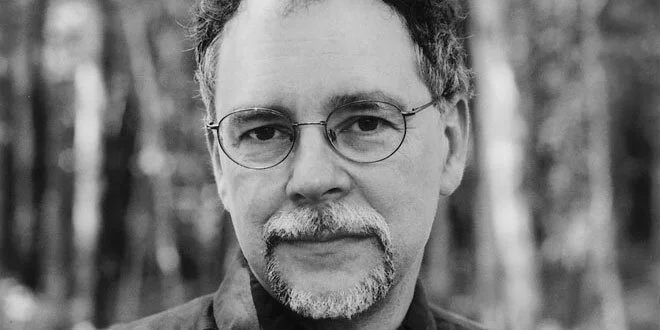 On this day, June 9, in 1954, Gregory Maguire was born in Albany, New York. This revisionist writer of classic children's stories is certainly well versed in his subjects: he has a BA from SUNY-Albany, a  PhD in English and American Literature from Tufts University, and he wrote his doctoral thesis on children's fantasy.
His adult novel, Wicked: The Life and Times of the Wicked Witch of the West (a retelling of the story of the Wicked Witch of the West from L. Frank Baum's The Wizard of Oz) has been made into a wildly popular Broadway musical, but his canon extends beyond the Wicked series, with over 20 books for children, 15 adult novels, and numerous short stories to his credit so far. Today, he turns 69.
---
MAURICE SENDAK – June 10
On this day, June 10, in 1928, Maurice Sendak was born in Brooklyn, New York. Beloved creator of the iconic Where the Wild Things Are, he decided to become an illustrator at age 12 after watching the Disney film Fantasia. His list of illustrations is vast (including Else Holmelund Minarik's Little Bear series), and he authored 20 other books.
He also designed sets for classic operas and ballets, produced TV shows and an album of songs, and, with playwright Tony Kushner, developed a play based on Czech composer Hans Krása's children's Holocaust opera Brundibár (the holocaust had greatly impacted the Sendak family).  He died in 2012 following a stroke; he was 83.
---
WILLIAM STYRON – June 11
On this day, June 11, in 1925, William Styron was born in Newport News, Virginia. The author of 15 novels, it was his controversial The Confessions of Nat Turner, published in 1965, that brought him into the public eye. The controversy was centered around a white man writing from the viewpoint of a black activist (despite the praise of the likes of James Baldwin). That novel was followed by the absolutely devastating Sophie's Choice, which also garnered controversy, due to its main character being a non-Jewish victim of Nazism.
In 1990 he wrote Darkness Visible: A Memoir of Madness, which chronicled his own struggle with depression; this work challenged the current cultural taboo of acknowledging such mental health issues. He died of pneumonia in 2006, at the age of 81. 
Other LitStack Articles Related to This Week's Author Birthdays
You can find other LitStack articles about books by this week's author birthdays. Check out these articles from LitStack 1) Rick Riordan, 2) Jay Lake, 3) Louise Erdrich, 4) John W. Campbell, 5) Gregory Maguire, 6) Maurice Sendak, and 7) William Styron.
Subscribe to our Newsletter