Here are seven author birthdays for this week. Check out which authors are your favorites, and find out who shares your day. You can find the books relating to our author picks at our bookshop, on our list of Sharon's Birthday Picks.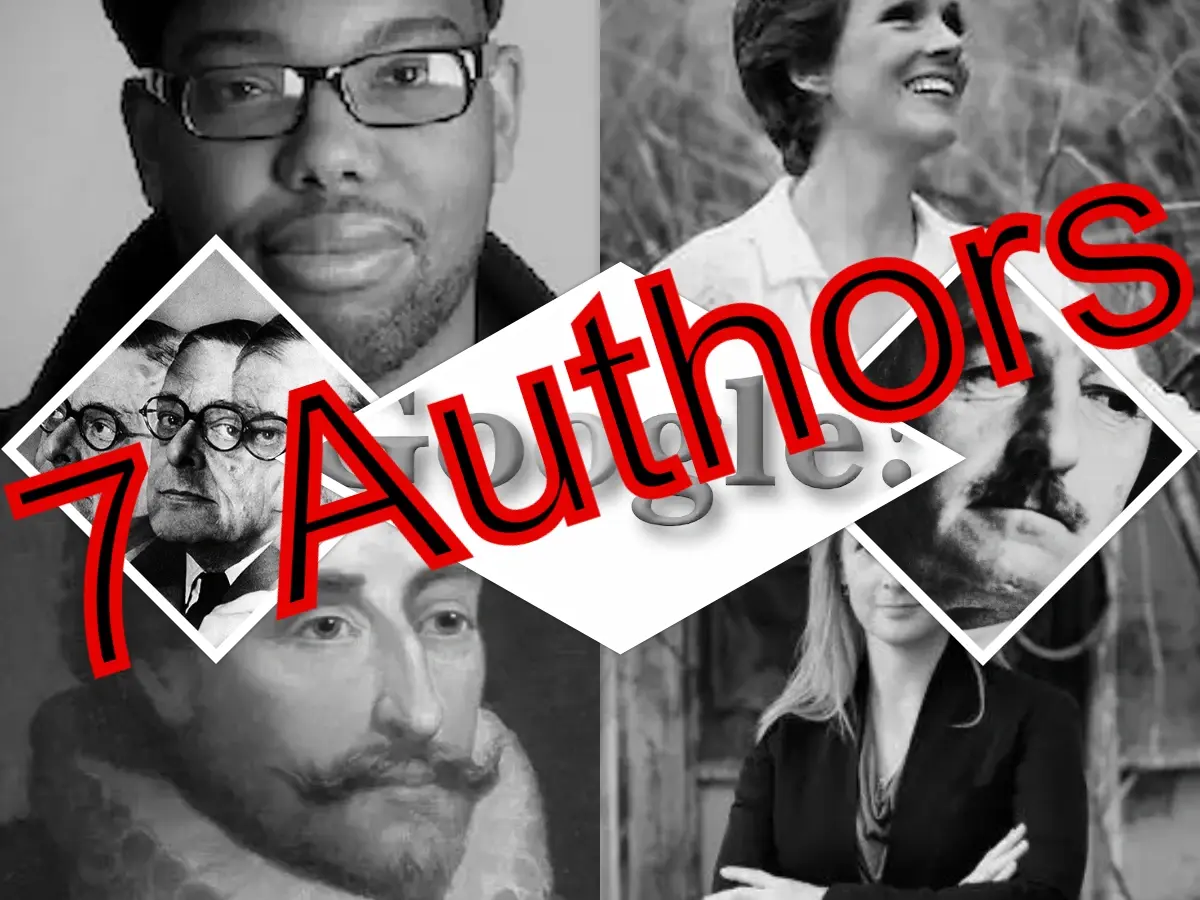 This Week's Author Birthdays:
---
William Faulkner – September 25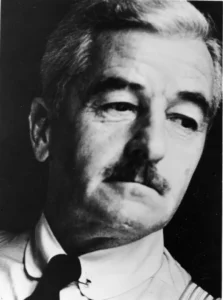 On this day, September 25, 1897, William Faulkner was born in New Albany, Mississippi. Considered the greatest writer of Southern literature, his entire lexicon, from his first novel, 1929's The Sound and the Fury, to his final work, 1962's The Rievers, was full of adoration and accolades. He was awarded the 1949 Nobel Prize in Literature for "his powerful and unique contribution to the modern American novel", even before he won the National Book Award in 1951 and 1955, and his two Pulitzer Prizes in 1955 and 1963. 
He also was a screenwriter, with eight scripts to his credit. He died of a heart attack in 1962, due to injuries sustained after a fall from his horse; he was 64 years old. 
---
T.S. Eliot – September 26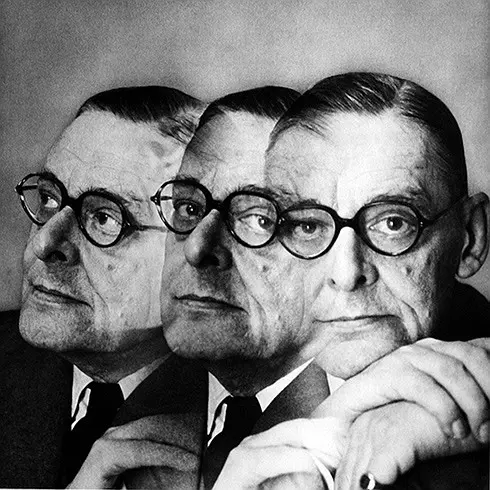 On this day, September 26, in 1888, T.S. Eliot was born in St. Louis, Missouri. Essayist, publisher, playwright, literary and social critic, and a Nobel Prize winner for his Modernist poetry, he is perhaps best known to the general populace for the quote from The Hollow Men of "This is the way the world ends/Not with a bang but a whimper", and for having written Old Possum's Book of Practical Cats, which was the basis the wildly popular musical, Cats, which ran for 18 straight years at Broadway's Winter Garden theater. He died of emphysema in 1965 at age 76.
---
Google – September 27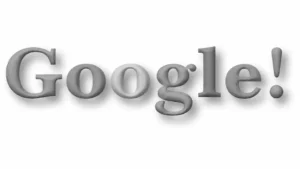 On this day, September 27, in 1998, the Google search engine was born. Kinda, sorta. Google was incorporated on September 4, 1998 and officially implemented on September 7, 1998, but in 2005, company leaders declared that September 27 was its official birthday in a PR move announcing a massively expanded web index. (Stanford students Larry Page and Sergey Brin started working on BackRub – later dubbed Google – in January 1996. 
The name Google originated from a misspelling of "googol", which refers to the number represented by a 1 followed by one hundred zeros.) Gosh, has it really only been 25 years? 
---
Piper Kerman – September 28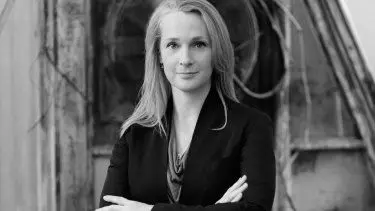 On this day, September 28, in 1969, Piper Kerman was born in Boston, Massachusetts. In 1998 she was indicted on charges of felonious money-laundering activities and sentenced to 15 months' detention in a federal correctional facility, eventually serving 13 months. Her 2010 memoir of those experiences, Orange Is the New Black: My Year in a Women's Prison, was adapted into the critically acclaimed Netflix streaming series Orange Is the New Black. 
Since leaving prison, Kerman has spoken widely about women in prison and problems with the federal prison system, and now works as a communication strategist for non-profit organizations. Today, she turns 54.
---
Miguel de Cervantes – September 29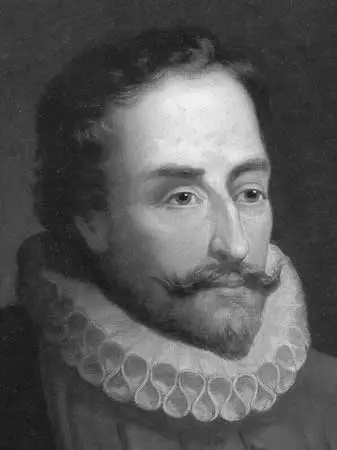 On this day, September 29, in 1547, Miguel de Cervantes Saavedra (universally known simply as "Cervantes") was born in Alcalá de Henares, Spain. He wrote a number of plays, poems and novels, but it is his master work, The Ingenious Gentleman Don Quixote of La Mancha – better known simply as Don Quixote – for which he has achieved immortality. Unable to support himself through his writing, at various times in his life he joined the army (where he was captured by corsairs, and spent five years in slavery before being ransomed), was a purchasing agent, an accountant and a tax collector. He died at age 68 of diabetes and liver disease.
---
Ta-Nehisi Coates – September 30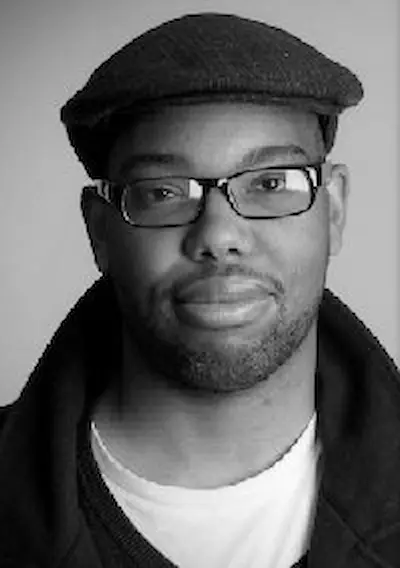 On this day, September 30, in 1975, Ta-Nehisi Coates was born in Baltimore, Maryland. He gained a wide readership during his time as national correspondent at The Atlantic, where he wrote about cultural, social, and political issues, particularly regarding African Americans and white supremacy. He has published three non-fiction books: The Beautiful Struggle, Between the World and Me (which won the 2015 National Book Award for Nonfiction), and We Were Eight Years in Power: An American Tragedy. He has also written a Black Panther series and a Captain America series for Marvel Comics. 
In 2015 he received a MacArthur Foundation "Genius Grant" and his first novel, The Water Dancer, was published in 2019 (winning the British Fantasy Society Sydney J. Bounds Award). Today, he turns 48.
---
Julie Andrews – October 1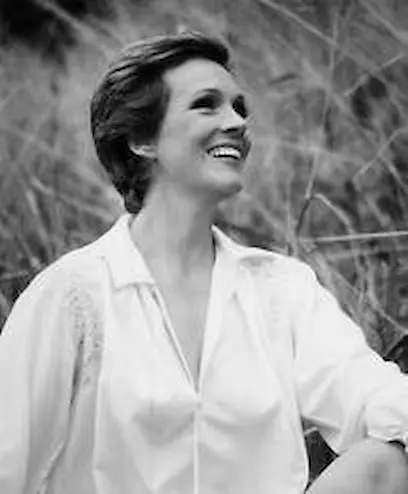 On this day, October 1, in 1935, singer, actor and British national treasure (and author) Julie Andrews was born in Walton-on-Thames, Surrey, England. Although she has written numerous well-received children's books and stories (many with her daughter, Emma Walton Hamilton), she is best known for her iconic acting roles, including the title role in Mary Poppins, Maria in The Sound of Music, and Queen Clarisse Renaldi in The Princess Diaries. 
Just a few of her awards include an Academy Award, five Golden Globes, three Grammys, two Emmys, the Screen Actors Guild Lifetime Achievement Award and a Kennedy Center Honors Award. Today she turns 88.
Other LitStack Resources
Be sure to look at other Author Birthdays, a weekly feature on LitStack from contributing writer Sharon Browning, and be sure and support independent bookstores – buy a book today at LitStack Bookshop, with tons of author birthday titles on our list of Sharon's Birthday Picks.
As a Bookshop affiliate, LitStack may earn a commission at no cost to you when you purchase products through our affiliate links.