Introducing the eagerly awaited "Best American Science Fiction & Fantasy 2023"
Get ready to dive into a world of captivating tales that will transport you to new realms and stretch your imagination. From mind-bending science fiction to enchanting fantasy, this anthology promises to be a delightful journey for all fans of the genre.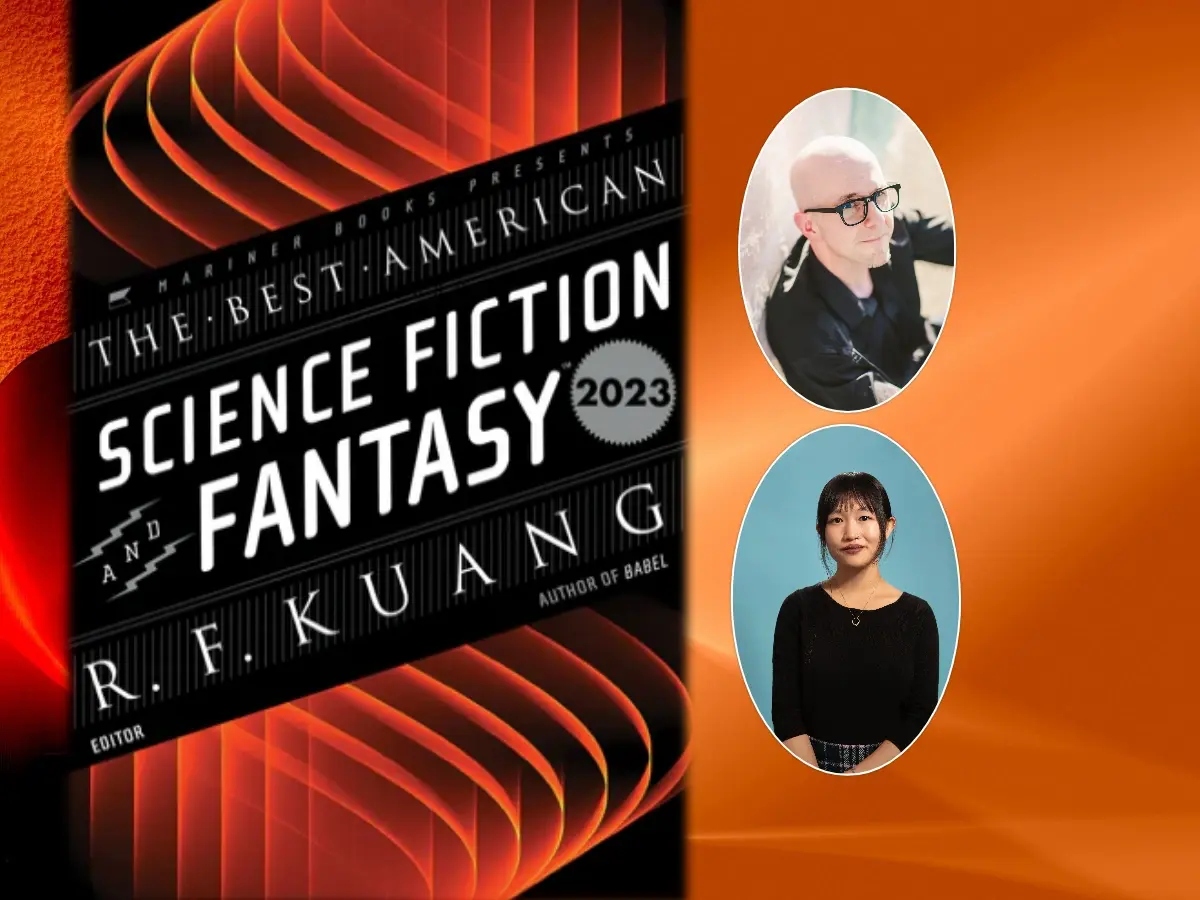 In This Review of Best American Science Fiction & Fantasy
The Best of the Best from the Best
Mariner's annual best of anthology, Best American Science Fiction & Fantasy, publishing October 17th, features some of the best genre writers in publishing, as well as those who are just breaking through with their submissions into the field.
This year, the collection was edited by #1 New York Times bestselling author of the Poppy War trilogy and Babel: An Arcane History, as well as this year's honest expose into racial and cultural prejudices in the publishing industry, "Yellowface," Rebecca F. Kuang (who writes almost exclusively under R.F. Kuang).
Best American Science Fiction & Fantasy™ 2023
Publisher Mariner
Publish Date October 17
ISBN 9780063315747
An Unusual Fraternity
It's not an easy assignment; whittling down the large collection of the macabre and fantastic, those great, unique stories confined to a few thousand words and yet, Kuang has managed it. This collection, like its predecessors, features an odd sort of cohesiveness in the fraternity of writers who bring fathers serving their children ghost preserves, and AI and border control that infringe on more than body autonomy. It's frightening how close to our own lives these writers have placed their worlds and words and how easily readers will fall into these universes not realizing how much of our own can be seen within them. 
The Selections
Kristina Ten's lovely "Beginnings" is more about relationships than mere friends and identity; there is discovery and nuance in redefining the journey to finding what each means. Hugo winner, Alix E. Harrow covers love and survival in her "The Six Deaths of the Saint." She's quickly becoming a favorite short story writer of mine, and how could she not when she delivers such gems like, "I would rather love a coward than mourn a legend." This selection in particular is thick with gravity and obligation and the pain of traveling through life as a soul spared from death by the Saint of War. The piece shifts behind any here-after readers have ever imagined. 
My favorite of all the selections come from Catherynne M. Valente in her "The Difference  Between Love and Time," where the space/time continuum shifts throughout time and space, here and now, then and there to change someone's life and heart, past and present and teach them (and itself) the meaning and significance of love. It truly is a story only Valente can write and only her readers can truly appreciate and if you don't become one after reading this piece, go back and give it another try. 
The other selections comprise a list of who's who in the industry, newcomers and veterans in the genre that have exceeded in producing works that have gone far beyond great storytelling and into a level of elevating readers into worlds and lives more complicated, more fantastic and more heartbreaking than their own. To the pleasure of many picking up this collection, a new journey can be discovered with every re-read. 
Making debuts are authors Cañas, Kim Fu, Alix E. Harrow, Isabel J. Kim, Samantha Mills, Malka Older, Linda Raquel Nieves Pérez, Kristina Ten, and Chris Willrich.  Ten authors returning this year are Sofia Samatar, Catherynne M. Valente, Nathan Ballingrud, KT Bryski, Maria Dong, Theodora Goss, S.L. Huang, Stephen Graham Jones, Shingai Njeri Kagunda, and Susan Palwick. 
About the Best American Science Fiction and Fantasy Series
According to series editor, John Jospeh Adams, the BASF series "is the premier annual showcase for the country's finest short fiction and nonfiction. Each volume's series editor selects notable works from hundreds of magazines, journals, and websites. A special guest editor—a leading writer in the field—then chooses the best twenty or so pieces to publish."
In the past, the series has including titans in the SciFi and Fantasy community including Rebecca Roanhorse, Veronica Roth, P. Djèlí Clark, Stephen Graham Jones, José Pablo Iriarte, Diana Gabaldon, E. Lily Yu, and Ken Liu among many others. 
Editors, writers, and publishers who would like their work considered, please visit johnjosephadams.com/basff-submissions for instructions on how to submit material for consideration.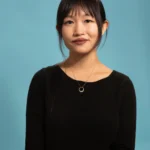 About 2023's Guest Editor: Rebecca F. Kuang is the award-winning, #1 New York Times bestselling author of the Poppy War trilogy and Babel: An Arcane History, as well as the just released Yellowface. She has an MPhil in Chinese Studies from Cambridge and an MSc in Contemporary Chinese Studies from Oxford; she is now pursuing a PhD in East Asian Languages and Literatures at Yale.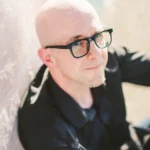 About Series Editor:  John Joseph Adams is the series editor of The Best American Science Fiction and Fantasy and is the editor of more than thirty anthologies, such as Wastelands, The Living Dead, and The Dystopia Triptych. He is also the editor the Hugo Award-winning Lightspeed and is also publisher of Lightspeed as well as its sister-magazines Nightmare and Fantasy. For five years he was the editor of the John Joseph Adams Books novel imprint for Houghton Mifflin Harcourt.
Other Books from R.F. Kuang
Other Books Edited By John Joseph Adams
Other LitStack Resources
Be sure and check out other LitStack Reviews that provide in-depth critical examination of books you should read. Also, read other articles by LitStack founder Tee Tate.