The Spooky Season
It's that time of year when ghosts and goblins lurk from beneath every store shelf and our most beloved Halloween movies inundate the small screen. For those of you who rather get into the spooky season with a reliable read or one that doesn't fail to remind you of our Trick-or-Treat pasts, we've gathered a few recommendations of the books to get you in the Halloween spirit.
Did your favorites make the list? Tell us about yours in the comments below.
---
---
The Nostalgia Read
Practical Magic by Alice Hoffman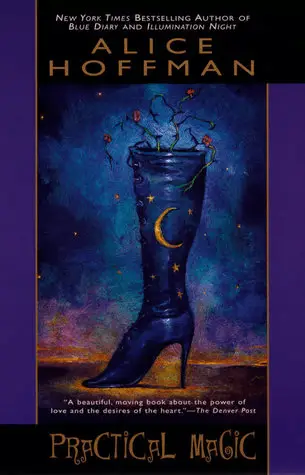 There's something about the Owens women that seems wholly irresistible. While our first introduction to this Hoffman classic came in the form of the Sandra Bullock/Nicole Kidman film, the story is timeless. A story of sisters, throughout the generations, and the poor men they've loved and lost, Practical Magic is sure to have you reaching for a cozy sweater and wanting a hearty swig of cider while you send the spirit of your undead lover back to hell.
About the book:
The Owens sisters confront the challenges of life and love in this bewitching novel from New York Times bestselling author Alice Hoffman.
For more than two hundred years, the Owens women have been blamed for everything that has gone wrong in their Massachusetts town. Gillian and Sally have endured that fate as well: as children, the sisters were forever outsiders, taunted, talked about, pointed at. Their elderly aunts almost seemed to encourage the whispers of witchery, with their musty house and their exotic concoctions and their crowd of black cats. But all Gillian and Sally wanted was to escape.
One will do so by marrying, the other by running away. But the bonds they share will bring them back—almost as if by magic…
---
---
The Creepy Read
Something Wicked This Way Comes by Ray Bradbury
Be careful what you wish for…
Bradbury's classic novel is haunting and creepy and an absolute essential for any Halloween fanatic's bookshelf, regardless of the time of year. But what makes this title all the more intriguing is the cast of characters – particularly Will and Jim, and how they navigate every danger (of which there are many) waiting for them once Cooger & Dark's Pandemonium Shadow Show rolls into town. Bonus: you'll be hard-pressed to find a literary villain quite as sinister or creepy as Mr. Dark.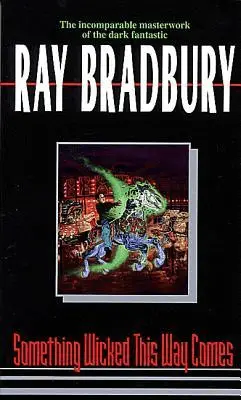 About the book:
For those who still dream and remember, for those yet to experience the hypnotic power of [Bradbury's classic novel's] dark poetry, step inside. The show is about to begin. Cooger & Dark's Pandemonium Shadow Show has come to Green Town, Illinois, to destroy every life touched by its strange and sinister mystery. The carnival rolls in sometime after midnight, ushering in Halloween a week early. A calliope's shrill siren song beckons to all with a seductive promise of dreams and youth regained. Two boys will discover the secret of its smoke, mazes, and mirrors; two friends who will soon know all too well the heavy cost of wishes…and the stuff of nightmares.
---
---
The Gothic Read
White Is for Witching by Helen Oyeyemi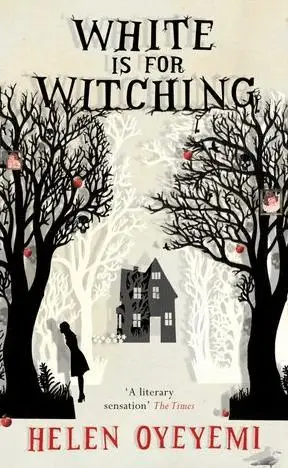 Four generations of women dominate Oyeyemi's White Is For Witching, and none have much of a happy ending. But the prose and criminally talented narrative the young author writes (it's rumored she was only twenty-three when she began this title), is profoundly evocative. It is Oyeyemi's great talent that engenders readers to these lost, weirdly beautiful characters in a story that is equal parts haunting and edge-of-the-seat thrilling.
About the book:
In a vast, mysterious house on the cliffs near Dover, the Silver family is reeling from the hole punched into its heart. Lily is gone and her twins, Miranda and Eliot, and her husband, the gentle Luc, mourn her absence with unspoken intensity. All is not well with the house, either, which creaks and grumbles and malignly confuses visitors in its mazy rooms, forcing winter apples in the garden when the branches should be bare. Generations of women inhabit its walls. And Miranda, with her new appetite for chalk and her keen sense for spirits, is more attuned to them than she is to her brother and father. She is leaving them slowly –
Slipping away from them –
And when one dark night she vanishes entirely, the survivors are left to tell her story.
"Miri I conjure you "
This is a spine-tingling tale that has Gothic roots but an utterly modern sensibility. Told by a quartet of crystalline voices, it is electrifying in its expression of myth and memory, loss and magic, fear and love.
---
---
The Terrifying Read
Misery by Stephen King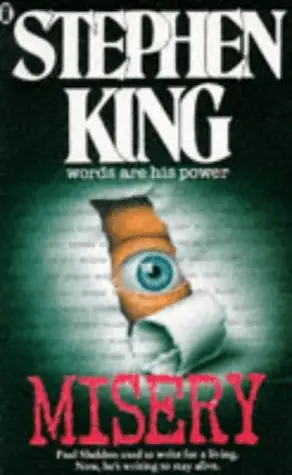 There are likely twenty or more horror novels King has written that might be better selections to get readers in the Halloween spirit (Pet Semetary and Salem's Lot are likely a bit more grotesque and scary), but there's nothing quite as terrifying as an obsessed fan getting her hands on the object of her mania. What Annie, the super-fan in question, does once writer Paul Sheldon is in her clutches and the agonizing time between that event and his freedom from her, qualifies Misery as a truly horrific story. It will leave you grateful someone as crazed as Annie lives only for Sheldon and you are not him.
About the book:
Paul Sheldon. He's a bestselling novelist who has finally met his biggest fan. Her name is Annie Wilkes and she is more than a rabid reader – she is Paul's nurse, tending his shattered body after an automobile accident. But she is also his captor, keeping him prisoner in her isolated house.
---
---
The Kid-Friendly Read
The Graveyard Book by Neil Gaiman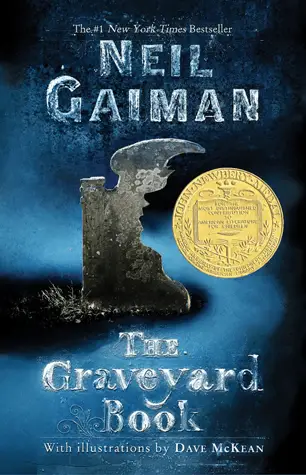 How very odd it must have been for Bob, being raised by a collection of ghosts. But it is the only life he's ever known since his family was taken from him as a toddler. Gaiman's engaging prose and exciting plot follow Bob as he escapes Jack the villain who destroyed his family. Each chapter reads like a complete short story which makes it a perfect read for older children with a broader attention span. A personal favorite, The Graveyard Book isn't for small kids, but will certainly make anyone who reads it feel young at heart.
About the book:
Nobody Owens, known to his friends as Bod, is a perfectly normal boy. Well, he would be perfectly normal if he didn't live in a graveyard, being raised and educated by ghosts, with a solitary guardian who belongs to neither the world of the living nor the world of the dead.
There are dangers and adventures for Bod in the graveyard: the strange and terrible menace of the Sleer; a gravestone entrance to a desert that leads to the city of ghouls; friendship with a witch, and so much more.
But it is in the land of the living that real danger lurks, for it is there that the man Jack lives and he has already killed Bod's family.
A deliciously dark masterwork by bestselling author Neil Gaiman, with illustrations by award-winning Dave McKean.
---
---
The Classic Read
Frankenstein by Mary Shelley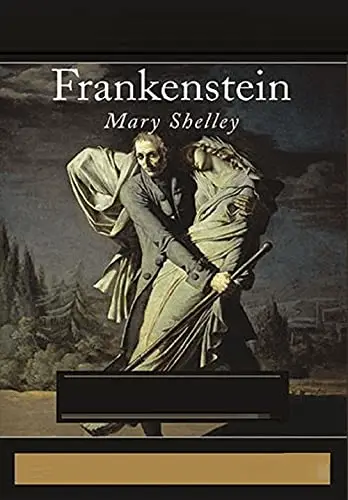 Dr. Frankenstein is too curious and that curiosity will lead to destruction. With Frankenstein, Shelley became the unwitting matriarch of an entirely new genre. In its wake have been many writers trying to reinvent the uniqueness of her work. Some may have come very close, but none have quite driven their stories to the levels of darkness, madness, and obsession the way Shelley did with her work. Frankenstein is a gripping, timeless story that should be read at any time, but particularly to get readers ready for the monsters haunting their streets on Halloween night.
About the book:
Frankenstein tells the story of Victor Frankenstein, a young scientist who creates a sapient creature in an unorthodox scientific experiment. Though Frankenstein is very much a product of the Gothic and Romantic literary movements, it also can be thought of as the first true science fiction story, and has been highly influential on subsequent literature and popular culture, spawning a complete genre of horror stories, films, and plays.
---
---
The Truly Haunting Read
We Have Always Lived in the Castle by Shirley Jackson
Perhaps not as well-known as Jackson's Haunting of Hill House, We Have Always Lived in the Castle is no less literary and infinitely more (in our opinion) sinister. Following Merricat and her homicidal family, Jackson's plot is dark and brooding, with a gorgeous narrative and Halloween-worthy setting sure to invoke the best sort of fright in readers.
About the book:
Taking readers deep into a labyrinth of dark neurosis, We Have Always Lived in the Castle is a deliciously unsettling novel about a perverse, isolated, and possibly murderous family and the struggle that ensues when a cousin arrives at their estate.
---
---
The Twisted Read
Kin by Kealean Patrick Burke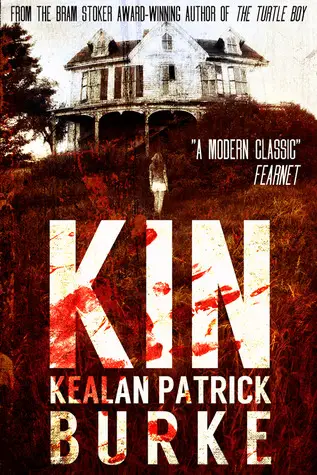 Very few authors in the horror genre have Burke's unique ability to write visceral, gut-punch terror that verges just a hair close to the grotesque. Though Kin is, at times, a disturbing story, it is so well crafted and structured that the story overtakes any hesitance readers may have at continuing onto the next page. Deeply evocative and beautifully crafted, Kin is a title you'll go back to every Halloween as a cautionary tale – reminding us all that the dangers in the darkness are sometimes very real.
About the book:
On a scorching hot summer day in Elkwood, Alabama, Claire Lambert staggers naked, wounded, and half-blind away from the scene of an atrocity. She is the sole survivor of a nightmare that claimed her friends, and even as she prays for rescue, the killers — a family of cannibalistic lunatics — are closing in.
A soldier suffering from post-traumatic stress disorder returns from Iraq to the news that his brother is among the murdered in Elkwood.
In snowbound Detroit, a waitress trapped in an abusive relationship gets an unexpected visit that will lead to bloodshed and send her back on the road to a past she has spent years trying to outrun.
And Claire, the only survivor of the Elkwood Massacre, haunted by her dead friends, dreams of vengeance… a dream which will be realized as grief and rage turn good people into cold-blooded murderers and force alliances among strangers.
It's time to return to Elkwood.
In the spirit of such iconic horror classics as The Texas Chainsaw Massacre and Deliverance, Kin begins at the end and studies the possible aftermath for the survivors of such traumas upon their return to the real world — the guilt, the grief, the thirst for revenge — and sets them on an unthinkable journey… back into the heart of darkness.
---
---
The Nail-Biting Read
Heart-Shaped Box by Joe Hill
Do not read the last few chapters of Hill's Heart-Shaped Box alone. As we recall, this was a book club recommendation, and with only hours before our meeting, we ended up sitting on our feet, checking under our bed to see if there was a scythe-carrying ghost laying in wait to attack. (There wasn't, but God did we have to keep checking). If you want a great scare to get your spooky vibes going, pick up this remarkable title.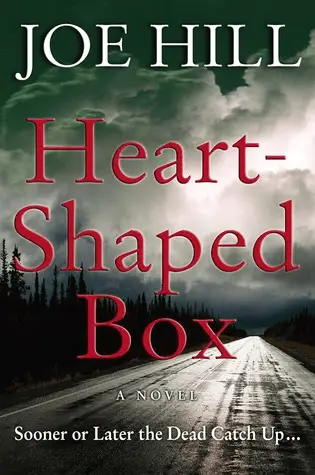 About the book:
An aging death-metal rock god, Judas Coyne, is a collector of the macabre: a cookbook for cannibals… a used hangman's noose… a snuff film. But nothing he possesses is as unlikely or as dreadful as an item he learns is for sale on the Internet. For a thousand dollars, Jude will become the proud owner of a dead man's suit, said to be haunted by the deceased's restless spirit. Judas has spent a lifetime coping with ghosts – of an abusive father, of the lovers he callously abandoned, of the bandmates he betrayed – so what's one more?
But what UPS delivers to his door in a black heart-shaped box is no imaginary or metaphorical ghost, it's the real thing. And suddenly the suit's previous owner is everywhere – behind the bedroom door… seated in Jude's restored vintage Mustang… staring out from his widescreen TV – dangling a gleaming razor blade on a chain from one hand…
---
---
The Literary Read
Beloved by Toni Morrison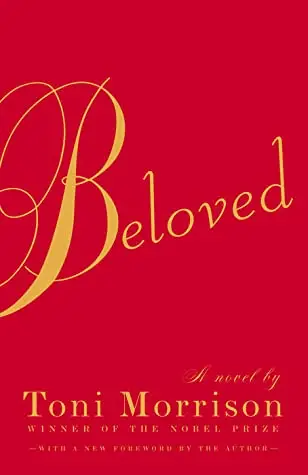 Sethe's life has been impossible and in fighting for her freedom against the abusive treatment she experiences as a slave on the Sweet Home plantation in 1873, that impossible life because utterly improbable. What follows in Morrison's Pulitzer-Prize-winning novel is a heart-wrenching story about loss and identity, about found families and lost children and the ghosts who never leave us. Beloved isn't a typical Halloween title, but it is profound and important and should be on readers' TBR list year-round.
About the book:
Sethe was born a slave and escaped to Ohio, but eighteen years later she is still not free. She has borne the unthinkable and not gone mad, yet she is still held captive by memories of Sweet Home, the beautiful farm where so many hideous things happened. Meanwhile Sethe's house has long been troubled by the angry, destructive ghost of her baby, who died nameless and whose tombstone is engraved with a single word: Beloved.
Sethe works at beating back the past, but it makes itself heard and felt incessantly in her memory and in the lives of those around her. When a mysterious teenage girl arrives, calling herself Beloved, Sethe's terrible secret explodes into the present.
Combining the visionary power of legend with the unassailable truth of history, Morrison's unforgettable novel is one of the great and enduring works of American literature.
---