There's a distinct pleasure (and utility) in reading a book in audio form. This past year, I added audiobooks to my TBR list, incorporating them into commute time, neighborhood walks, and household tasks—and the result is that I've upped my reading significantly.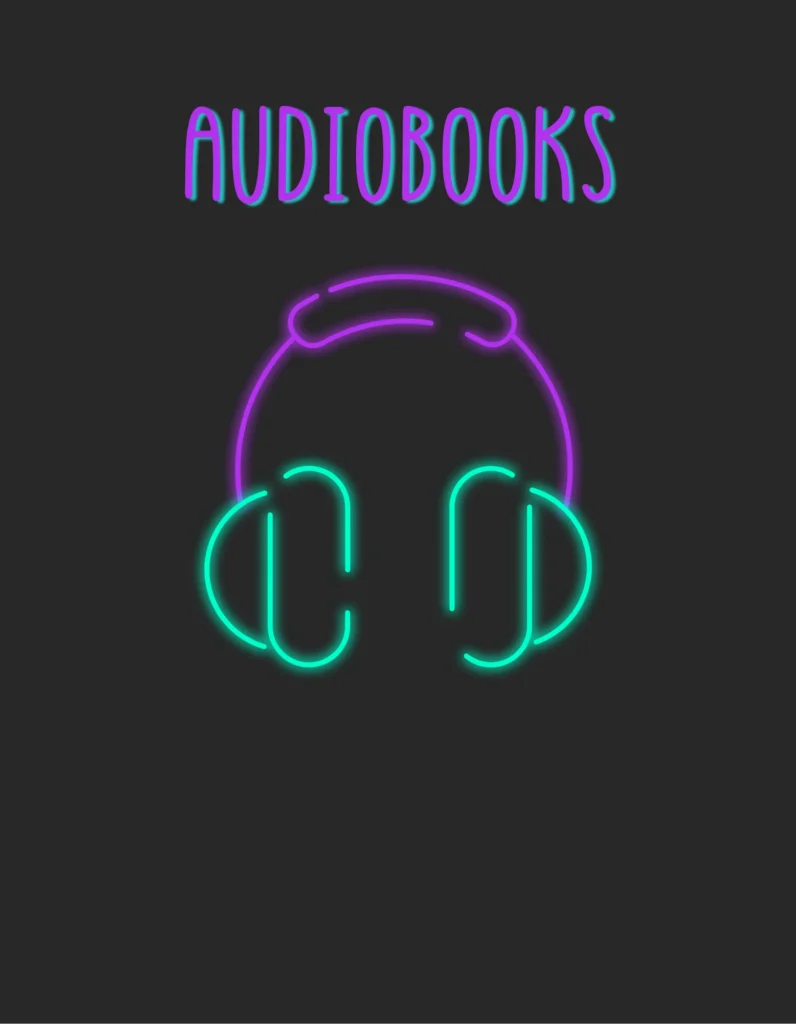 In This LitStack Rec:
Since June is audiobook celebration month, in this LitStack Rec we are going to look at six recent adaptations. The voice performances and outstanding production value make these terrific books even better on audio. 
Saunders' has narrated his previous adaptations, but for Lincoln, with the novel's cast of 166 characters, the author enlisted family and friends—and with the help of co-producer/actors Nick Offerman and Megan Mulally (who purchased the rights to produce a film version of the novel just five weeks after its release), recruited a terrific list of veteran actors, including Don Cheadle, Julianne Moore, Susan Sarandon, Bill Hader, Ben Stiller, Bradley Whitford, and Jeffrey Tambor, among others, along with writers Mary Karr and David Sedaris.
The result is a mosaic of character that elevates this brilliant hybrid of historical fiction and nonfiction biography. There's also the lovely addition of music (something I wish more audiobooks had), by Jeff Tweedy.   
The novel, Rushdie's first since his horrific assault at Chautauqua in August 2022, has been called "a triumph—not because it exists, but because it is utterly enchanting" (The Atlantic). Spanning 250 years, beginning in 14th century southern India, Victory City tells the story of queen, goddess, matriarch, and heroine Pampa Kampana, whose life is deeply interwoven with Bisnaga—the titular Victory City—a kingdom that rises fully populated from seeds passed to her by a goddess.
A historical epic, fairy tale, and stylistic tour de force of storytelling, Victory City is a book you can happily lose yourself in. And like any good story, this one is even better read aloud. The book is narrated by Sig Sagar, whose rich tonal reading and knowledge of dialects makes for seamless shifts in character.
Stories from the Tenants Downstairs, by Sidik Fofana
This voice-driven collection of linked stories is perfect for an audio adaption, and the performances here are engaging and immersive. The collection, Fofana's debut, has been named winner of the Gotham Book Prize, finalist for the Los Angeles Times Art Seidenbaum Award, the Ernest J. Gaines Award for Literary Excellence, and long-listed for the Story Prize. Together the stories give a portrait of a community in Manhattan's Harlem that is undergoing gentrification, and the book narrators, who include the author, beautifully impart their struggles and comforts of being rooted in a familiar place: Joniece Abbott-Pratt, Nile Bullock, Sidik Fofana, Dominic Hoffman, DePre Owens, André Santana, Bahni Turpin and Jade Wheeler. 
Knowing that Harry was the narrator of this book made it a must-listen for me. Who else but Harry Windsor could tell his story? As it happens, Harry is a natural—in emotional calibration and tonal emphasis, his narration is pitch perfect. Spare, co-written with J.R. Moehringer (author of his own highly-regarded memoir, "The Tender Bar," and ghost writer for other high profile memoirists) has been called "compellingly artful . . . [a] blockbuster memoir," by The New Yorker. The memoir, which covers Harry's childhood, his mother, Diana Spencer's, life, his military service, his marriage to Meghan Markle, and their subsequent stepping away from the monarchy due to harassment from the British tabloids.
The story, in its detail and intimate, often confessional tone, translates well to audiobook, a credit to Moehringer's skill and Harry's frank, often emotionally raw narrative.
Tomorrow and Tomorrow and Tomorrow, by Gabrielle Zevin
A novel that's both sprawling and highly intimate, and premised on world-building—both virtual and personal—is a great candidate for audio adaptation. Narrators Julian Cihi and Jennifer Kim have terrific range in portraying the novel's principles Sadie and Sam, following them from preteens to adults—adults who, as legendary gaming designers, retain an innocence and winsome quality that drives their characters. At almost 14 hours in length, this audiobook is one of the longer adaptations covered here, but Zevin's world building as a writer is so thorough, so attentive to details of character, gaming, setting, and emotion, it's easy to stay with the story for the duration.
Egan's highly acclaimed follow-up to A Visit from the Goon Squad, is, like its predecessor, a chorus of voices portraying a family, and a community, over decades. Egan's high style, and often glossy settings make this audiobook easy listening. The speculative nature of some of the stories lends itself well too, and with voice performances by a large cast, including Lucy Liu, Kyle Beltran, Ali Andre Ali, Dan Bittner amplify the sense of a sprawling, generational portrait. 
—Lauren Alwan
Other LitStack Articles
Be sure and check out these other LitStack articles, including a review of The Candy House, by Jennifer Egan; The Storied Life of A.J. Fikry, by Gabrielle Zevin; Stories from the Tenants Downstairs, by Sidik Fofana; and Joseph Anton, by Salman Rushdie.
As a Bookshop and Amazon affiliate, LitStack may earn a commission at no cost to you when you purchase products through our affiliate links.
Subscribe to our Newsletter