Catwoman: Lonely City and Cliff Chiang have been plotting against me.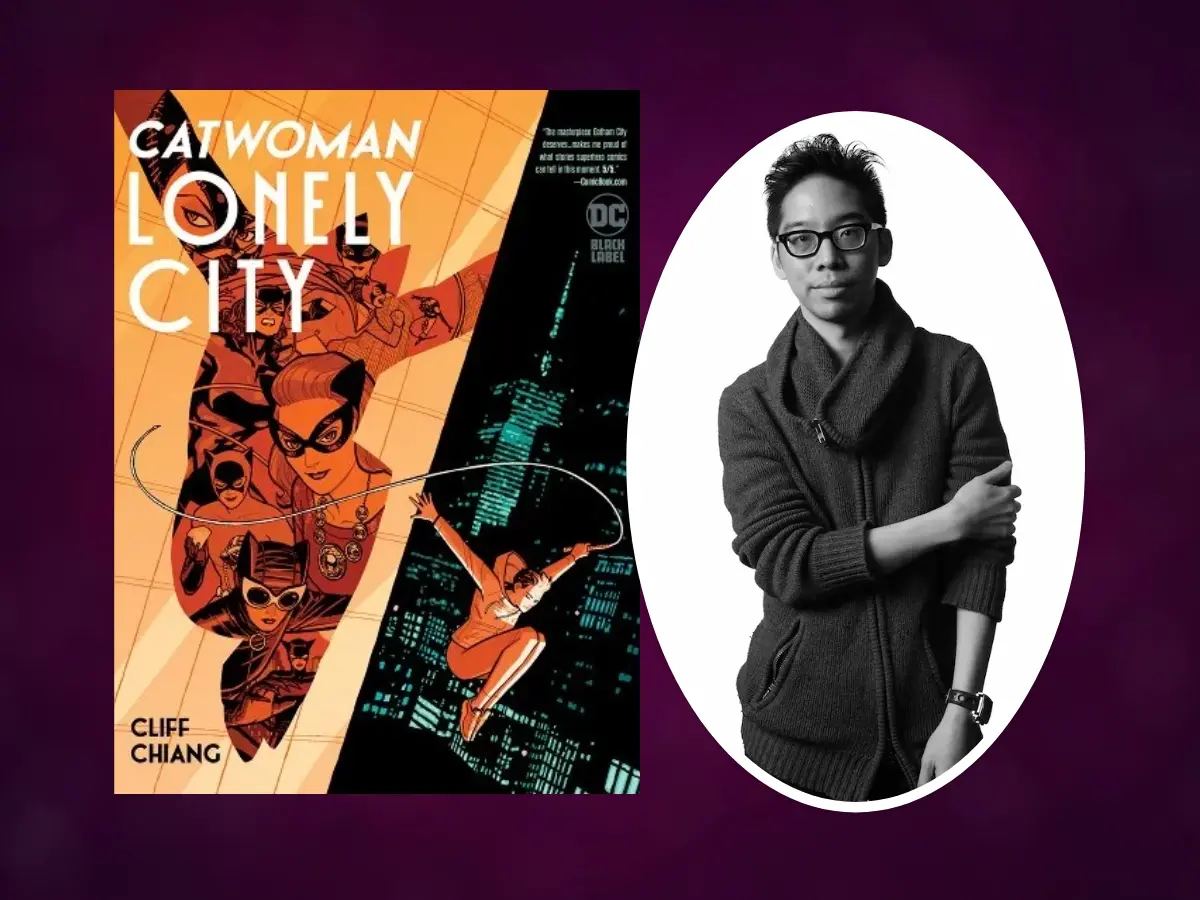 In this Review of Catwoman: Lonely City
Catwoman and Chiang Have Been Plotting
Every time I decide I'm done with Gotham, they pull me back in.
DC Comics' Gotham City is a grim place. The crime is never-ending, the supervillains constantly try to gas, poison, or recruit you, and the officials are corrupt. That's why their greatest hero dresses up as a bat at night to terrorize the bad guys. Batman and his supporting cast fit into Gotham City's darkness, a grim place that's flecked with small rays of hope.
However, if you've read Batman comics for over 40 years as I have, it becomes increasingly more difficult to read the same recycled themes from decade to decade in the same kind of story. Everything is awful in Gotham, Batman helps stop it from becoming worse, but it remains awful because otherwise, DC Comics wouldn't have Batman stories to sell.
It takes a terrific creator with a new angle on Gotham City to intrigue me. That's exactly what Cliff Chiang does with Catwoman: Lonely City.
The Plot of Catwoman: Lonely City
The story is well-named, as it's the tale of a Gotham City without Batman. A decade before the story begins, a tragic night cost the lives of Batman, Jim Gordon, and other allies. Catwoman/Selina Kyle was unfairly convicted of having a part in this. At the beginning of Lonely City, she's released from prison. She's lost a step physically, she's more cynical, but she's also committed to carrying out the last request Batman whispered to her as he lay dying.
Selina is warned to lay low, to fade into the background by the various powers of Gotham City, good and evil. But cats do as they please, and Selina soon returns to being Catwoman, assembling a new team to prepare for the biggest heist of all: breaking into the Batcave to carry out that last request.
Meanwhile, Barbara Gordon is her father's daughter. She's not given up hope for the city and she's running for mayor. Initially, Babs and Selina are wary of each other, one dedicated to doing things the lawful way, the other with little respect for the law, though with an honor code all her own. (Let's call them Lawful Good and Chaotic Good.)
Along with the new cast, familiar characters appear, most notably Edward Nygma aka the Riddler. In this story, he is portrayed as more of an intellectual foil for Batman, not the murderous villain who has appeared in other stories. A few practice runs to gain experience, and soon the team is ready for the big heist. Does Selina still have it? Who among her crew is a traitor? Can they get past not only the supervillains guarding the Batcave but also Batman's own still-existing defenses? And if they do, with it be worth it for Selina?
The Theme – Moving On
In many ways, this story parallels the classic Batman: Dark Knight Returns. It features an older, more cynical Selina, and creates a parallel story with Babs, much as DKR did with Batman and Jim Gordon. Babs is absolutely convinced the fight is worth it, while Selina remains ever wary of being seen as a hero.
It's a terrific angle because most of the future stories of heroes concern the men. In Lonely City, Selina is all alone, though she doesn't remain that way, but the question remains if she'll admit she cares as much about Gotham as Batman did. Like DRK, Lonely City ends on a note of hope.
Cliff Chiang is simply one of the best artists working in super-hero comics today. His style is a mix of crisp, clear panels that sometimes take surrealistic angles. This makes his Gotham City seem both real because it feels lived-in, and unreal, a place where Catwoman swinging and jumping from rooftops fits in perfectly. Take the first sequence as Selina returns to the rooftops. It's a basic nine-panel page, with three panels in each row. But each panel shifts the angle. Selina prepares to jump, depicted in silhouette, but her landing is fully drawn. When she's swinging, she's a shadow, a force of darkness, different from the human who stands still.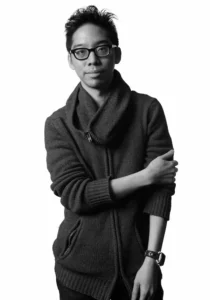 I've admired Chiang's work for a long time, going all the way to a 2001 back-up feature in Detective Comics introducing a new character, Josie Mac, to the Gotham City Police Department. Chiang is best known to the general public as the artist on a highly publicized Wonder Woman run with writer Brian Azzarello (the art of that run is spectacular. The story, however, well, we don't have time for that rant in this article) and the artist on the acclaimed Paper Girls.
Catwoman: Lonely City proves he's a fantastic writer as well. The pacing is excellent, the dialogue, especially between Selina and Babs, is impactful while being terse, and the ending is perfect. And, of course, there's a climactic moment featuring the Batcave that is eye-popping.
Verdict
I'd rank Catwoman: Lonely City as one of my top five favorite Gotham City stories ever. Buy this stylish noir stand-alone comic featuring two women of a certain age who aren't done fighting for their city. And make sure it's the collected hardcover edition, to receive the full effect of Chiang's art.
~ Corrina Lawson
About Cliff Chiang, Artist, Catwoman: Lonely City
Cliff Chiang's artwork has been hailed for its "fluid and confident storytelling" and "sweeping linework and nuanced style." Graduating from Harvard University with a joint degree in English Literature and Visual Arts, he worked in editorial at Disney Adventures magazine and Vertigo/DC Comics before making the leap into freelance illustration. Clients include DC Comics, GQ magazine, Lucasfilm, Warner Animation, Dark Horse Comics, Dynamic Forces Entertainment, and the ACLU.
Other Works from Cliff Chiang
As a Bookshop affiliate, LitStack may earn a commission at no cost to you when you purchase products through our affiliate links.