Here are seven author birthdays for this week. Check out which authors are your favorites, and find out who shares your day. You can find the books relating to our author picks at our bookshop, on our list of Sharon's Birthday Picks.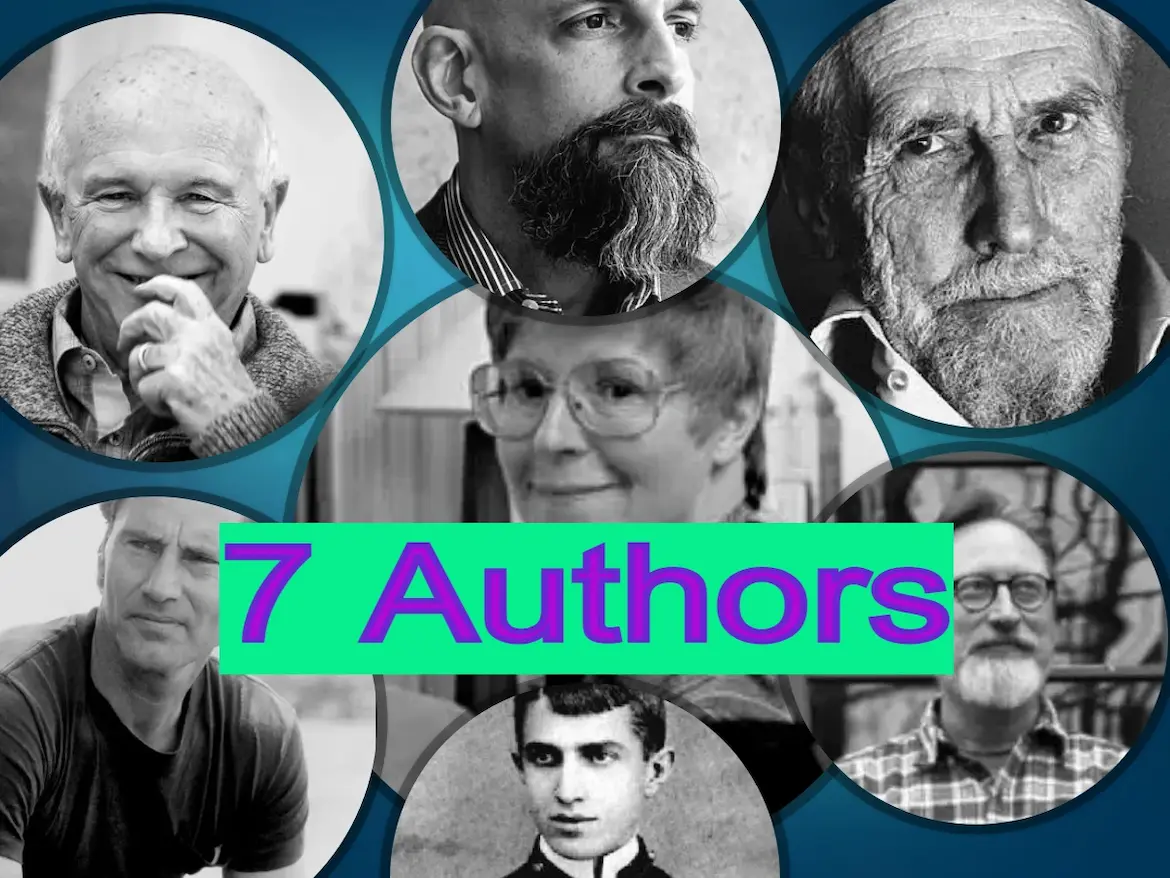 This Week's Author Birthdays
---
Ezra Pound – October 30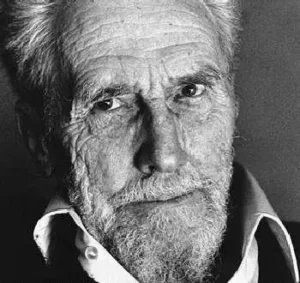 On this day, October 30, in 1885, poet Ezra Pound was born in Hailey, Idaho. Knowing at a young age that he was destined to be a poet, he attended university at age 15 and moved overseas at age 23. While in London and Paris he was editor of many literary magazines, championing the careers of such notables as TS Eliot, James Joyce, Robert Frost and Ernest Hemingway. His own poetry promoted a modernist aesthetic, eschewing flowery language and superlatives, focusing instead on clarity and simplicity. 
A complicated and controversial man (he was charged with treason in the US, and spent 12 years confined to a mental hospital), he died in 1972 in Venice at the age of 87.
---
Neal Stephenson – October 31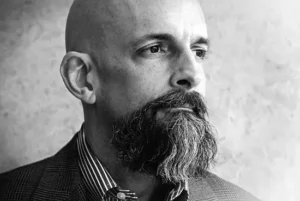 On this day, October 31, in 1959, speculative fiction writer (and game designer) Neal Stephenson was born in Fort Meade, Maryland. Coming from a family of scientists and engineers, his works – such as Snow Crash, Cryptonomicon, Seveneyes, and The Baroque Cycle – tend to contain elaborate plots incorporating  a vast array of technological factors and complex characters, mixed in with sharp pop-culture imagery and "hip", intuitive dialog. 
His 18 novels have won numerous awards, including a Hugo Award, an Arthur C. Clarke Award, and numerous Locus awards. He currently lives in Seattle, Washington; today he turns 64.
---
Stephen Crane – November 1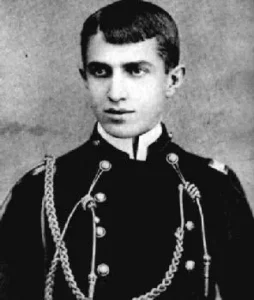 On this day, November 1, in 1871, Stephen Crane was born in Newark, New Jersey, the son of a Methodist minister. A prolific writer, within only four years he produced five novels, two volumes of poetry, three short story collections, two books of war stories, and numerous works of short fiction. 
Best known for The Red Badge of Courage, he was a celebrity when he died of tuberculosis in 1900, not just due to his vivid writing but also for his somewhat scandalous lifestyle (tame for our times, but fodder for gossips at the end of the century). He was only 28 years old.
---
Lois McMaster Bujold – November 2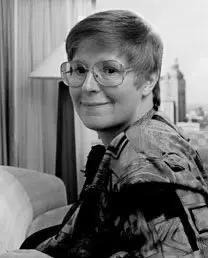 On this day, November 2, in 1949, science fiction and fantasy writer Lois McMaster Bujold was born in Columbus, Ohio. This highly acclaimed author has won four Hugo Awards for Best Novel, a feat only surpassed by Robert Heinlein (she also won a Hugo for her novella, The Mountains of Mouring). Her father was the famed editor of Nondestructive Testing Handbook (commonly referred to as McMaster on Materials), and he fostered in her a lifelong love of reading. 
She is best known for her three series: the Vorkosigan Saga, the Chalion Series, and the Sharing Knife Series. She currently lives in Minneapolis, Minnesota; today she turns 74.
---
Terrence McNally – November 3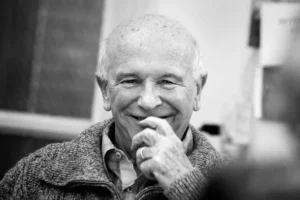 On this day, November 3, in 1938, playwright Terrence McNally was born in St. Petersburg, Florida. His credits are impressive:  33 plays, 9 musicals, 3 operas, and 7 soundtracks. He has won four Tony Awards, two for Best Play (1994's Love! Valour! Compassion! and 1995's Master Class) and two for Best Book for a Musical (1992's Kiss of the Spider Woman and 1996's Ragtime), an Emmy Award, four Drama Desk Awards, and two Obie Awards, among others. 
His first play was produced in 1964; his most current, Mothers and Sons, opened in 2013 and moved to Broadway in 2014. In 1996, he was inducted into the American Theater Hall of Fame. He died at age 81 in 2020 due to complications from COVID.
---
M.T. Anderson – November 4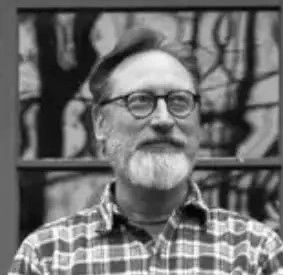 On this day, November 4, in 1968, M. T. Anderson was born in Cambridge, Massachusetts. The son of an engineer and an Episcopal priest, he is known for writing books for young readers which challenge them to expand their perceptions and expectations. His YA novel, Feed, was the winner of the LA Times Book Award and finalist for the National Book Award; his historical novel The Astonishing Life of Octavian Nothing, Volume 1: The Pox Party won the National Book Award and was named an honor book for the Michael L. Printz Award (as was the second volume of the set the following year). 
His 2015 novel, Symphony for the City of the Dead: Dmitri Shostakovich and the Siege of Leningrad, was a finalist for the YALSA Award for Excellence in Nonfiction for Young Adults, and his Landscape with Invisible Hand was made into a major motion picture just this year (and those are just a few of his works). Today, this erudite and approachable author turns 55.
---
Sam Shepard – November 5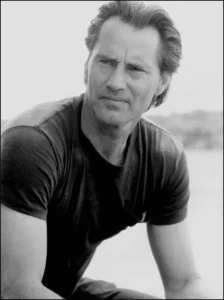 On this day, November 5, in 1943, Sam Shepard was born in Fort Sheridan, Illinois. Some know him as an actor and for being linked romantically with Patti Smith and then Jessica Lange. But he also is a multiple Obie Award winning playwright whose highly lauded works include Fool for Love, True West, and Buried Child (all three of which were nominated for Pulitzer Prizes for Drama, with Buried Child winning the honor in 1979), as well as a screenwriter, short story writer and director. 
In 2009 he received the PEN/Laura Pels International Foundation for Theater Award as a master American dramatist. He died in 2017 from complications of amyotrophic lateral sclerosis; he was 73.
Other LitStack Resources
Be sure to look at other Author Birthdays, a weekly feature on LitStack from contributing writer Sharon Browning, and be sure and support independent bookstores – buy a book today at LitStack Bookshop, with tons of author birthday titles on our list of Sharon's Birthday Picks.
As a Bookshop, Amazon affiliate, LitStack may earn a commission at no cost to you when you purchase products through our affiliate links.