Happy International Women's Day! We're so proud to celebrate this month and this day with each of you and to share our love of some dynamic women and their contributions to the world.
Today we're talking about the great documentaries we've seen in the past few months that honor some remarkable women. From writers to political leaders, these women have changed the world and heightened our sense of self.
Did your favorites make the list? Tell us about it in your social media share.
---
RBG (2018)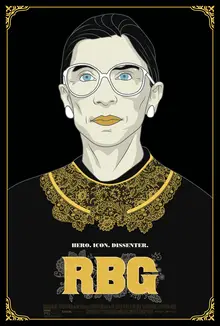 Over the course of her career, Ruth Bader Ginsburg fought and argued for sex equality. Often mistaken as simply a feminist icon, the documentary RGB delves into her life, her personal sacrifices, and the cases that changed the law for men and women alike.
RBG chronicles the career of U.S. Supreme Court Justice Ruth Bader Ginsburg, which spans several decades, and how she developed a legal legacy while becoming a pop culture icon. The film is a biographical depiction of Ginsburg from her birth in Brooklyn, New York, her college education and subsequent career as a law professor, her appointment to the federal judiciary by President Jimmy Carter, and eventual appointment to the Supreme Court by President Bill Clinton.
---
Feminists: What Were They Thinking? (2018)
Taking a look back at the book 'Emergence' published at the height of the feminist movement, the film makers revisit their subjects and delve into how their lives and the world has changed them.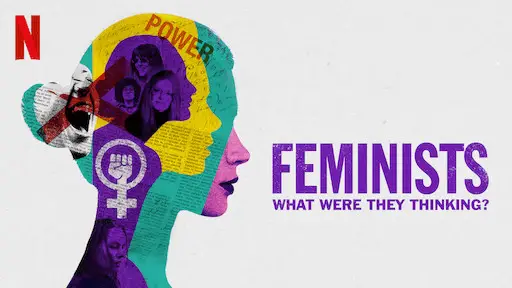 In 1977 a book with portraits was released called 'Emergence' by photographer Cynthia MacAdams which captured women embracing feminism by shedding cultural restrictions. The documentary revisits those photos and those women, and contains interviews with women such as Jane Fonda, Lily Tomlin and Judy Chicago, and at the same time tackling topics such as identity, abortion, race, childhood and motherhood.
---
Knock Down the House (2019)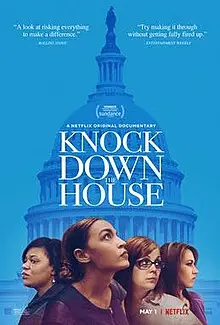 It was the introduction of AOC to the world and the story of a group of women, none well-connected or insiders, trying to change the world one vote at a time. We loved this film and the determined women it follows.
The film follows four female Democrats who decided to run for Congress in the 2018 United States elections: Alexandria Ocasio-Cortez of New York, Amy Vilela of Nevada, Cori Bush of Missouri, and Paula Jean Swearengin of West Virginia. The film charts their campaigns in their respective Democratic primaries. The four candidates each run grassroots campaigns against long-time incumbents. Vilela, Bush, and Swearengin lost their primary elections, but Ocasio-Cortez won her primary and went on to win the general election.
---
Becoming (2020)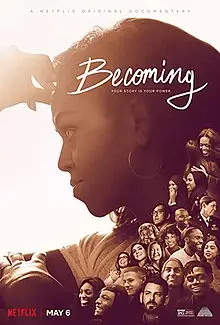 Former first lady Michelle Obama's 'Becoming' became part biography, part personal growth memoir for everyone searching for purpose. The documentary follows her book tour and the hundreds of lives, girls and women alike, who were profoundly impacted by her and her remarkable book.
Join former first lady Michelle Obama in an intimate documentary looking at her life, hopes and connection with others during her 2019 book tour for 'Becoming.'
---
This Changes Everything (2018)
In the wake of the MeToo movement and the Weinstein arrests and convictions, the Hollywood machine is less inclined now to make excuses for those unwilling to change. This Changes Everything is a searing look at sexism in the industry and players unwilling to put up with it any longer.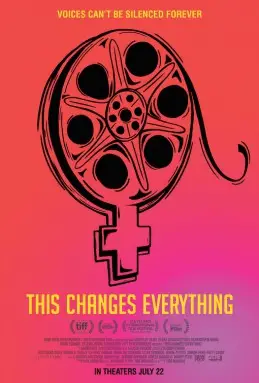 This Changes Everything is a 2018 American documentary film, directed by Tom Donahue. An examination of sexism in the Hollywood film industry, the film interviews a variety of actresses and women filmmakers on their experiences in the industry.
Featured in the movie is "film director Maria Giese, who was a key instigator of the ACLU and federal investigations, has been a feminist activist in Hollywood since 2014, when she wrote an explosive article for Ms. magazine in which she observed that entertainment is the worst offender of Title VII employment anti-discrimination laws of any U.S. industry. She casts a somewhat jaundiced eye on enterprises like Time's Up, which was created within the Hollywood establishment to address workplace sexual harassment and assault, observing that it's one of several collegial, inside-industry efforts undertaken to avoid legal action and government oversight.
---
Margaret Atwood: A Word After a Word After a Word Is Power (2019)
She warned us. She was part physic in her predictions. Atwood imagined a world where the impossible could happen and then, it did. The documentary chronicles the writer's life, her beginnings, and her place in what is fast becoming a stark similarity to the world she wrote about.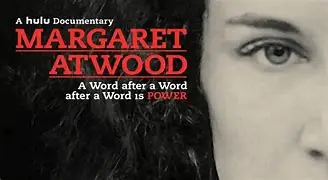 The film follows Atwood and her late partner Graeme Gibson to events around the world, and has interviews with The Handmaid's Tale star Elisabeth Moss, Sarah Polley, Volker Schlöndorf and others, while Tatiana Maslany reads Atwood's poetry and prose.
---
The Death and Life of Marsha P. Johnson (2017)
A powerful, important look at the life and tragic death (ruled a suicide, but many contend Johnson was murdered) of one of the pioneers of the Stonewall riots and the gay and trans rights movement. The film is astounding and essential viewing.
The Death and Life of Marsha P. Johnson is a 2017 American documentary film directed by David France. It chronicles Marsha P. Johnson and Sylvia Rivera, prominent figures in gay liberation and transgender rights movement in New York City from the 1960s to the 1990s and co-founders of Street Transvestite Action Revolutionaries. The film centers on activist Victoria Cruz's investigation into Johnson's death in 1992, which was initially ruled a suicide by police despite suspicious circumstances.
As an Amazon affiliate, LitStack may earn a commission at no cost to you when you purchase products through our affiliate links.
Subscribe to our Newsletter