Two-time Pulitzer Prize winning Colson Whitehead continues his Harlem saga in a powerful and hugely entertaining novel that summons 1970s New York in all its seedy glory.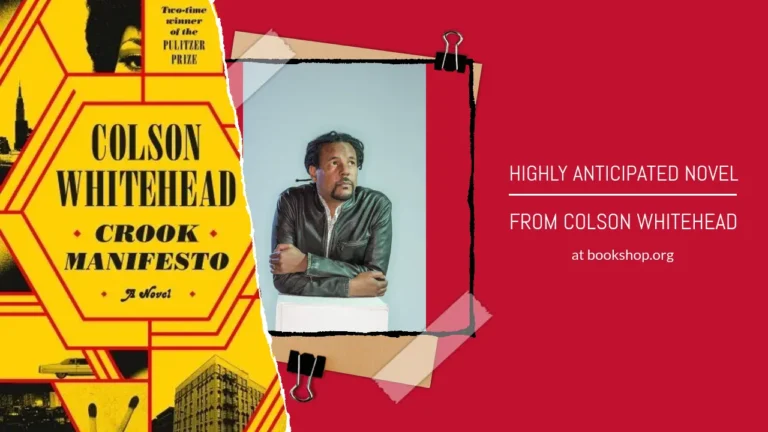 In This Spotlight
About Crook Manifesto
It's 1971. Trash piles up on the streets, crime is at an all-time high, the city is careening towards bankruptcy, and a shooting war has broken out between the NYPD and the Black Liberation Army. Amidst this collective nervous breakdown furniture store owner and ex-fence Ray Carney tries to keep his head down and his business thriving. His days moving stolen goods around the city are over. It's strictly the straight-and-narrow for him — until he needs Jackson 5 tickets for his daughter May and he decides to hit up his old police contact Munson, fixer extraordinaire.  But Munson has his own favors to ask of Carney and staying out of the game gets a lot more complicated – and deadly.
1973. The counter-culture has created a new generation, the old ways are being overthrown, but there is one constant, Pepper, Carney's endearingly violent partner in crime.  It's getting harder to put together a reliable crew for hijackings, heists, and assorted felonies, so Pepper takes on a side gig doing security on a Blaxploitation shoot in Harlem.  He finds himself in a freaky world of Hollywood stars, up-and-coming comedians, and celebrity drug dealers, in addition to the usual cast of hustlers, mobsters, and hit men. These adversaries underestimate the seasoned crook – to their regret.
1976.  Harlem is burning, block by block, while the whole county is gearing up for Bicentennial celebrations.  Carney is trying to come up with a July 4th ad he can live with. ("Two Hundred Years of Getting Away with It!"), while his wife Elizabeth is campaigning for her childhood friend, the former assistant D.A and rising politician Alexander Oakes.  When a fire severely injures one of Carney's tenants, he enlists Pepper to look into who may be behind it. Our crooked duo have to battle their way through a crumbling metropolis run by the shady, the violent, and the utterly corrupted.
Crook Manifesto is a darkly funny tale of a city under siege, but also a sneakily searching portrait of the meaning of family.  Colson Whitehead's kaleidoscopic portrait of Harlem is sure to stand as one of the all-time great evocations of a place and a time.
Published by Knopf Doubleday
Available Jul 18, 2023 | 336 Pages
ISBN 9780385545150
About the Author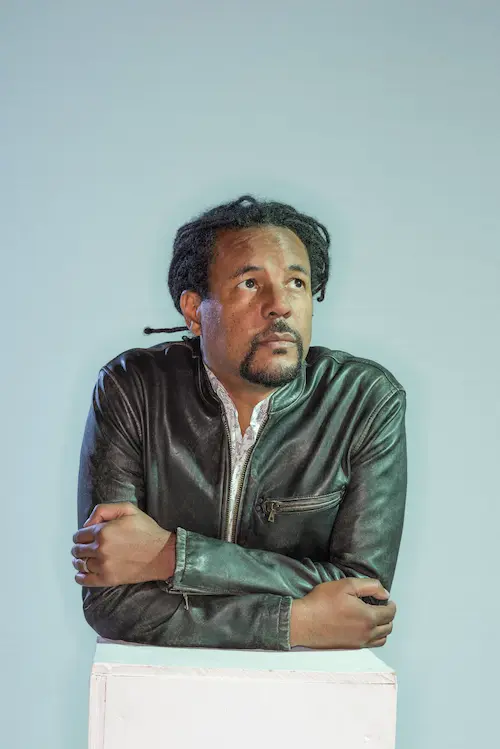 Colson Whitehead is the #1 New York Times bestselling author of The Underground Railroad, which in 2016 won the Pulitzer Prize in Fiction and the National Book Award and was named one of the Ten Best Books of the Year by The New York Times Book Review, as well as The Noble Hustle, Zone One, Sag Harbor, The Intuitionist, John Henry Days, Apex Hides the Hurt, and The Colossus of New York. He is also a Pulitzer Prize finalist and a recipient of the MacArthur and Guggenheim Fellowships. He was born in NY, NY in 1969 and lives in New York City. He received a BA in English & American Literature from Harvard College.
Videos of Colson Whitehead
Other Books by Colson Whitehead
Read the first in the Ray Carney Series, Harlem Shuffle:
"Ray Carney was only slightly bent when it came to being crooked…" To his customers and neighbors on 125th street, Carney is an upstanding salesman of reasonably priced furniture, making a decent life for himself and his family. He and his wife Elizabeth are expecting their second child, and if her parents on Striver's Row don't approve of him or their cramped apartment across from the subway tracks, it's still home. 
Few people know he descends from a line of uptown hoods and crooks, and that his façade of normalcy has more than a few cracks in it. Cracks that are getting bigger all the time. 
Cash is tight, especially with all those installment-plan sofas, so if his cousin Freddie occasionally drops off the odd ring or necklace, Ray doesn't ask where it comes from. He knows a discreet jeweler downtown who doesn't ask questions, either. 
Then Freddie falls in with a crew who plan to rob the Hotel Theresa—the "Waldorf of Harlem"—and volunteers Ray's services as the fence. The heist doesn't go as planned; they rarely do. Now Ray has a new clientele, one made up of shady cops, vicious local gangsters, two-bit pornographers, and other assorted Harlem lowlifes. 
Thus begins the internal tussle between Ray the striver and Ray the crook. As Ray navigates this double life, he begins to see who actually pulls the strings in Harlem. Can Ray avoid getting killed, save his cousin, and grab his share of the big score, all while maintaining his reputation as the go-to source for all your quality home furniture needs? 
Harlem Shuffle's ingenious story plays out in a beautifully recreated New York City of the early 1960s. It's a family saga masquerading as a crime novel, a hilarious morality play, a social novel about race and power, and ultimately a love letter to Harlem. 
But mostly, it's a joy to read, another dazzling novel from the Pulitzer Prize and National Book Award-winning Colson Whitehead.
Other LitStack Resources
Be sure and look at Tee Tate's review of Zone One by Colson Whitehead, and also look at our other LitStack Reviews.
Subscribe to our Newsletter