Pictures by David Hockney, published in 1979, was intended as a catalog of Hockney's work to date, and the paintings, drawings, and prints, edited by Nikos Stangos, are a guide to the artist's development and working style. Over forty years later, the work is still fresh, and feels as though it might have been painted today—a testament to the artist's sharp eye and stylish hand.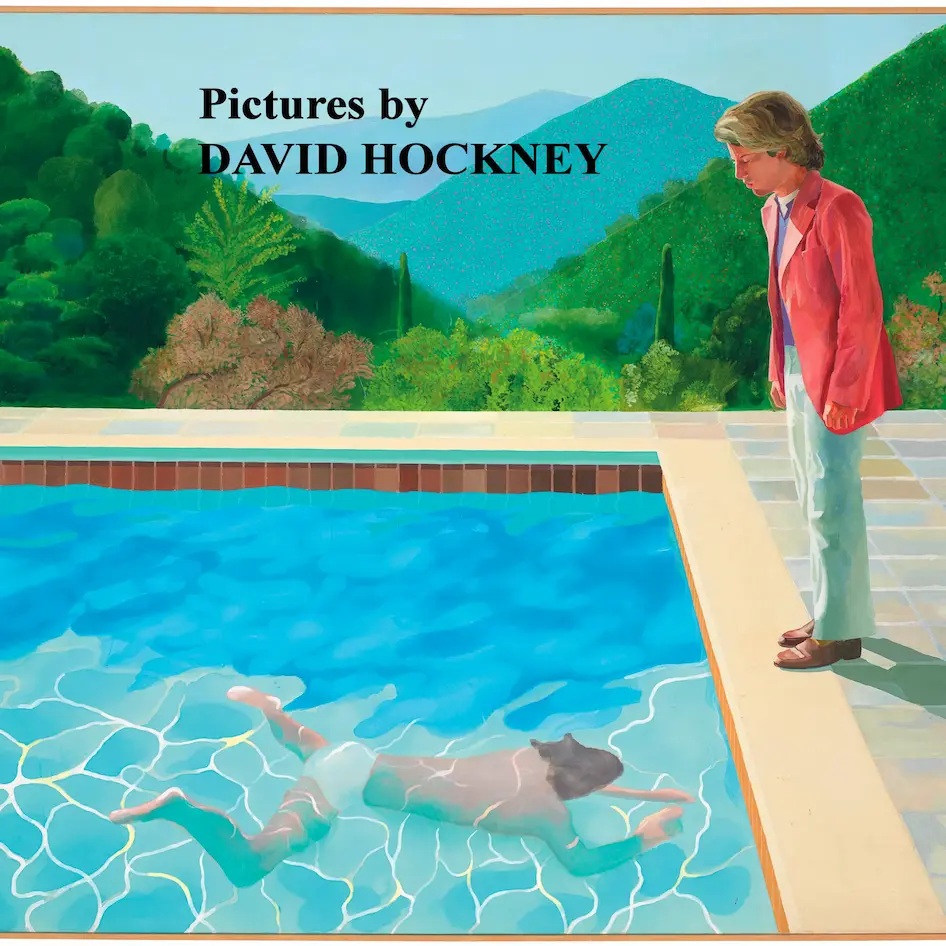 In this LitStack Rec:
Finding New Style In Classic Paintings
David Hockney never followed trends. From the start, his vision was his own, something the paintings and drawings in Pictures reveal, while also showing us how the artist learned from other great artists, like Henri Matisse and Pablo Picasso. As an art student at the Royal College of Art in London, David Hockney came of age amid the Pop Art and deconstructionist impulses of the 1960s, but he wasn't an artist who was easily influenced. "I've always been deeply interested in narrative," he said in a 1988 interview. "I didn't go along with the modernist notion that narrative was gone." 
In his introduction to Pictures, Hockney recalls the influence of Jackson Pollock and Mark Rothko at that time: "Young students had realized that American painting was more interesting than French painting." As a young art student, David Hockney would give abstraction a try but soon abandoned it, finding the approach not compelling enough for someone who loved drawing as much as he did. Never one to follow or imitate, in the vein of a singular stylist, he drew on elements and essences of different artists' visions and styles, and made them his own while at the same time paying homage to his heroes.
The year Pictures was published, David Hockney had already painted some of his most well-known works. In 1964, he'd lived for a time in southern California where he painted the iconic suburban paintings, A Lawn Being Sprinkled and A Bigger Splash. By 1968, he was back in London, working on a series of portraits that would become some of his signature works. 
Many are included in Pictures: art collectors Fred and Marcia Weisman in their LA sculpture garden; the artist's parents posing in an animated setting of books and folding chairs (partly visible between them is a painting by another of the artist's influences, Italian painter of the Early Renaissance, Piero della Francesca); another of writer Christopher Isherwood and artist Don Bachardy among a contemporary geometry of furniture and books. The double portraits in particular are careful studies of character and connection, of setting, and, as Kristen Knupp-Gehrke has observed, they "reveal much about the relationship between the subjects and Hockney's perception of them."
The Language Of A Painter's Vocabulary
An enduring favorite is the double portrait, Mr and Mrs Clark and Percy. Hockney began the picture in London in 1969, and chose as his subject his longtime friends, Celia Birtwell and Ossie Clark. At the time of the portrait they were newly married and living in a Notting Hill Gate flat. 
The couple are posed in a classical arrangement, looking at the viewer from either side of a window, shaded by filtered light and interior shadows.  Celia wears a long dress with a flowing bow, and Ossie sits with the cat, Percy, on his lap. The creamy walls, the louvered shutters on the window, and the framed print (a self-referential nod to the artist's own work—a painting of print he made of his set design for The Rake's Progress), were by then a standard language of his painter's vocabulary.
Pictures not only includes a selection of paintings, but also Hockney's masterful drawings done up to that point. These include portraits (many of Celia Birtwell), as well as still lives and landscapes (often of southern California's flora, patios and pools).
Carving out his own style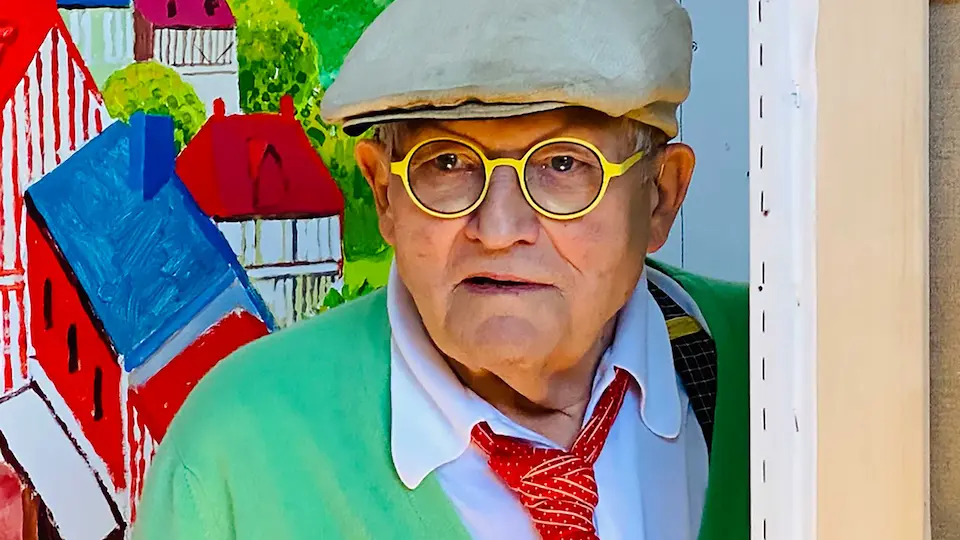 The book also includes a biographical statement by the artist, which makes for a wonderful complement of history and background on how life informs work and how he found his way as an artist—learning from artists who came before him, but with an eye to carving out his own style. "I was a traditional artist and painter," he writes in Pictures, "in the sense that to me paintings should have content . . . my paintings always have content and a little bit of form."
~ Lauren Alwan 
Other LitStack Resources
Be sure and click over to other LitStack Recs and LitStack Reviews from Lauren Alwan.
As a Bookshop affiliate, LitStack may earn a commission at no cost to you when you purchase products through our affiliate links.
Subscribe to our Newsletter