Spotlight on "Life and Other Love Songs" by Anissa Gray
Grief and the structure of loss weaves an intricate, beautiful sophomore novel in Life and Other Love Songs from Anissa Gray. Following journalist Trinity as she uncovers what happened to her father, Gray pens a story of love and loss and the enduring legacy of family, all set to the music of the past and the heartbeat of a daughter's enduring devotion.
Author: Anissa Gray
Publisher: Penguin Random House
Launch Date: April 11
---
About Life and Other Love Songs
A father's sudden disappearance exposes the private fears, dreams, longings, and joys of a Black American family in the later decades of the twentieth century, in this page-turning and intimate new novel from the author of The Care and Feeding of Ravenously Hungry Girls.
It's a warm, bright October afternoon, and Ozro Armstead walks out into the brilliant sunshine on his thirty-seventh birthday. At home, his wife Deborah and daughter Trinity prepare a surprise celebration; down the street, his brother waves as Oz heads back to his office after having lunch together.
But he won't make it to the party or even to his briefcase back at his desk. He's about to disappear.
In the days, months, and years to follow, Deborah and Trinity look backward and forward as they piece together the life of the man they love, but whom they come to realize they might never have truly known.
In a gripping narrative that moves from the Great Migration to 1970s Detroit and 1990s New York, we follow the hopes, triumphs, losses, and secrets that build up and tear apart an American family.
---
"Musical in structure—the octaves rise when the music calls for it; truths are revealed by the invisible beats of this gorgeous, rich story"—Ann Napolitano, New York Times bestselling author of Hello Beautiful (Oprah's Book Club Pick)
"Riveting, rhythmic, transcendent…a stellar family saga."—Jacqueline Woodson, New York Times bestselling author of Red at the Bone
Named a Most Anticipated Book by Time ∙ Essence ∙ Real Simple ∙ Good Housekeeping ∙ Atlanta-Journal Constitution ∙ The Root ∙ SheReads ∙ Atlanta Magazine ∙ Zibby Mag
---
About Anissa Gray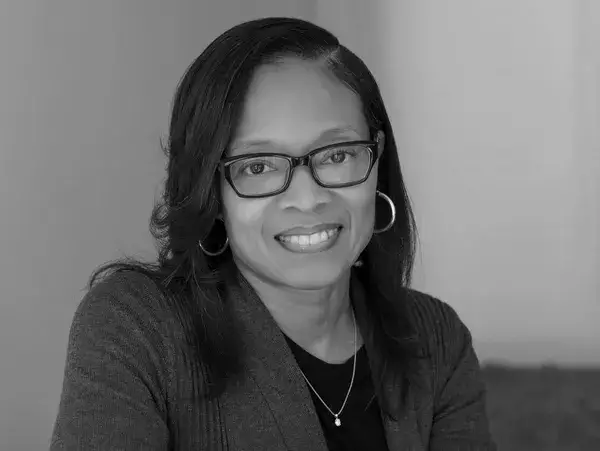 Anissa Gray was born and raised in western Michigan. She is the author of the critically acclaimed 2019 novel The Care and Feeding of Ravenously Hungry Girls. Gray is also a journalist whose work has been featured in The Washington Post, CNN, The Cut and Shondaland. She lives in Atlanta, Georgia with her wife.
---
"If you enjoyed An American Marriage by Tayari Jones, read The Care and Feeding of Ravenously Hungry Girls…an absorbing commentary on love, family and forgiveness."—The Washington Post"
A fast-paced, intriguing story…the novel's real achievement is its uncommon perceptiveness on the origins and variations of addiction."—The New York Times Book Review
One of the most anticipated reads of 2019 from Vogue, Vanity Fair, Washington Post, Buzzfeed, Essence, Bustle, HelloGiggles and Cosmo!
"The Mothers meets An American Marriage" (HelloGiggles) in this dazzling debut novel about mothers and daughters, identity and family, and how the relationships that sustain you can also be the ones that consume you.
The Butler family has had their share of trials—as sisters Althea, Viola, and Lillian can attest—but nothing prepared them for the literal trial that will upend their lives.
Althea, the eldest sister and substitute matriarch, is a force to be reckoned with and her younger sisters have alternately appreciated and chafed at her strong will. They are as stunned as the rest of the small community when she and her husband, Proctor, are arrested, and in a heartbeat the family goes from one of the most respected in town to utter disgrace.
The worst part is, not even her sisters are sure exactly what happened.
As Althea awaits her fate, Lillian and Viola must come together in the house they grew up in to care for their sister's teenage daughters. What unfolds is a stunning portrait of the heart and core of an American family in a story that is as page-turning as it is important.
---
As a Bookshop affiliate, LitStack may earn a commission at no cost to you when you purchase products through our affiliate links.