And the Winner is…LitStack Indie Bookstore Award
We've updated this post with the winning bookstore listed at the very end. Scroll down to find out this year's winner.
It's the last Saturday in April. That means Happy Birthday Indie Bookstores and YOU CHOOSE THE GIFT! We're honored to have created an award that lets you, our dear readers, choose the winning independent bookstore. We pick five nominees from the indie stores at Bookshop.org, an organization that supports independent bookstores in every one of the fifty United States. With your vote, LitStack provides one year of affiliate sponsorship to the independent bookstore that you choose.
Table of Contents
"The Libby" Award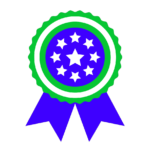 The Libby winner, determined by your vote, receives one full year of affiliate links in 12 LitStack-sponsored articles. That's one sponsored article per month. The sponsored article—easily identified by the blue and green Libby ribbon on its featured image—will include the Libby winner's bookshop.org affiliate links to the book or books that are the subject of the article.
Anytime a reader clicks through the affiliate link and buys the book or buys any other book from the bookstore's bookshop.org storefront, the Libby winner bookstore receives a 30% commission on that order (excluding shipping).
That's 30 cents donated for every dollar! It costs nothing except what the reader spends on a book order. This is our way of helping our readers support independent bookstores while simultaneously feeding their ravenous hunger for books. Again, it costs nothing except what the reader spends on a book order. It's hassle-and-dollar-free. The 30% donation comes out of the order, sight unseen. Trust us, it feels great to know your craving for books also helps fund an independent bookstore chosen by you. Even better, our readers can buy even more books and feel 30% less guilty.
What's even more wonderful, though we limit the Libby to 1 year and 12 articles, all Libby winners continue to receive the award's benefits long after the ribbon has passed on to next year's winner. Every Libby winner's articles and bookshop.org affiliate links stay up on the site. The articles and affiliate links last as long as LitStack lasts, and that's hopefully forever (if there is such a thing)!
Your Vote Counts
Every year on the last Saturday of April (Indie Bookstore Day!), five LitStack contributors present their Libby nominee from a Bookshop.org list of independent bookstores. Over the next 30 days (until May 29), our readers vote for the Libby winner! You choose the bookstore that wins the LitStack Indie Bookstore award. By simply filling out a voting form and agreeing to receive an occasional newsletter or email (we only send a few), your vote gets counted. The bookstore with the most reader votes wins the Libby.
Are you ready to help support independent bookstores? We hope so. This part is easy and only costs a VOTE.
Please scroll down and review the nominees. After that, please VOTE. Fill out the quick form with your first and last name (so we can get to know you), and email address. Pick your choice from the dropdown list and then click VOTE. That's it! Your vote counts. We allow one vote per email address.
And The Nominees Are…
Showing absolutely no favoritism, we now present, in alphabetical order, this year's five deserving nominees for the Libby award.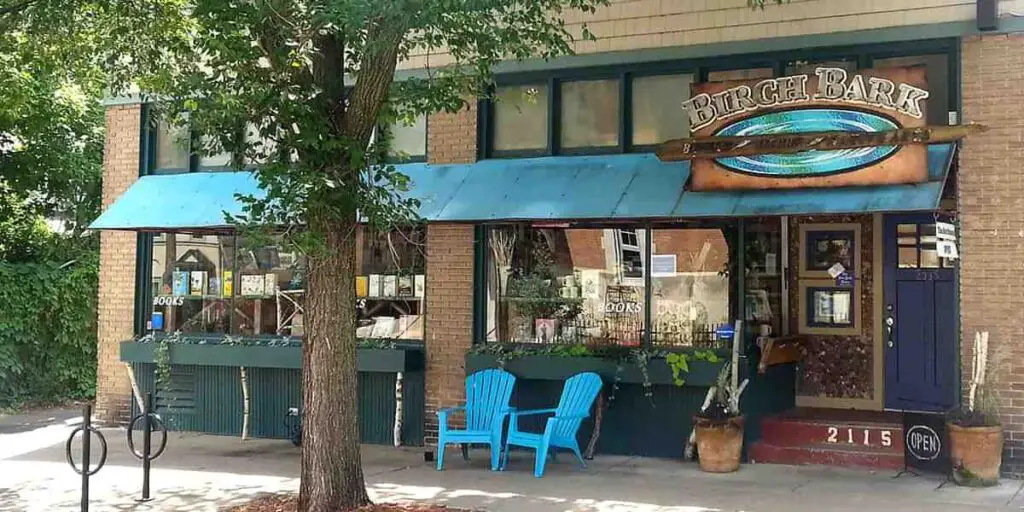 Established and owned by prize-winning author Louise Erdrich, and nestled in a quiet neighborhood near the shores of one of Minneapolis's urban lakes, Birchbark Books honors the Native American spirit of community and stewardship with a space that is steeped in nature and sustainability, staffed by eclectic persons who value conversation and knowledge, and selling books, by Indigenous authors, that you cannot find anywhere else. Birchbark Books is the epitome of what an independent bookstore can be and a perfect example of the good an indie bookstore can bring to an urban community.
Birchbark Books tries diligently to use salvage and stay non-toxic. The doors are from the ReUse Center, the globe lights from an old schoolhouse, and the original wooden floor belonged to the meat market it once was. Community volunteers helped pry up two layers of plywood, three of linoleum, and one of tarpaper, and then extracted thousands of nails from the boards beneath! The floor is weathered and uneven. The real thing. Minneapolis and St. Paul have one of the largest concentrations of urban Native people in the United States. Birchbark Books supports the community by providing a locus for Indigenous intellectual life. It is native-owned (Louise Erdrich is an enrolled Turtle Mountain Chippewa) and its staff is of either Native background, or exceedingly Native-friendly.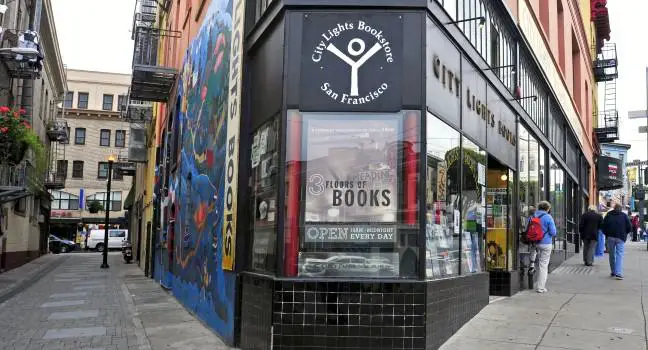 My favorite hangout during my lunch hour. There is a book to be explored in every nook and cranny of this old building. On the corner of Columbus Ave., bordered by Jack Kerouac Alley and Broadway, famous City Lights Booksellers sells its wares next door to the historic bar Vesuvio Cafe and kitty corner across Broadway from the Condor Club where the famous stripper Carol Doda was the first topless public dancer. Just down the street is the famous On Broadway where Mabuhay Gardens on the first floor booked the best bands of the punk scene in the 1980s.
Founded in 1953 by the poet Lawrence Ferlinghetti and Peter D. Martin, City Lights Booksellers is one of the few truly great independent bookstores in the United States, a place where book lovers from across the country and around the world come to browse, read, and just soak in the ambiance of alternative culture's only "Literary Landmark." Three floors of books, and the most intimate and fully stocked poetry section on the third floor. This bookstore is a gift to its community and to the world, providing a space where independent authors and voices reach out to people worldwide.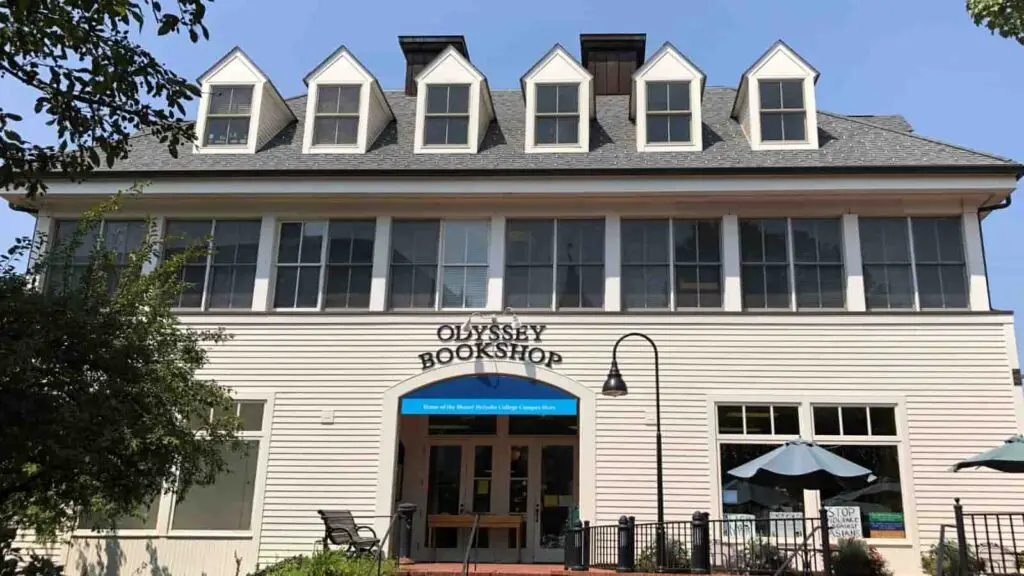 The Odyssey Bookshop is two floors of delight for book lovers! It features new and used books of all genres and provides bookseller recommendations. They often have nationally known authors and guest-speakers for children and adults. They also are situated in a small, lovely New England town along a section of the street that also features a terrific coffee shop.
Romeo Grenier, a French-Canadian immigrant, arrived in Holyoke, Massachusetts, in 1923 at 13 years of age. Despite a limited high school education, he became a passionate reader, buying a book a week. He established the Odyssey Bookshop forty years later, in 1963. The Odyssey services the public and the Mount Holyoke College community, providing books for all the college's courses and carrying art supplies required for the college's art studio courses. In addition, many of the Odyssey's events are planned along with college faculty, student organizations, and various departments. The Odyssey Bookshop is a shining example of how indie bookstores benefit their communities.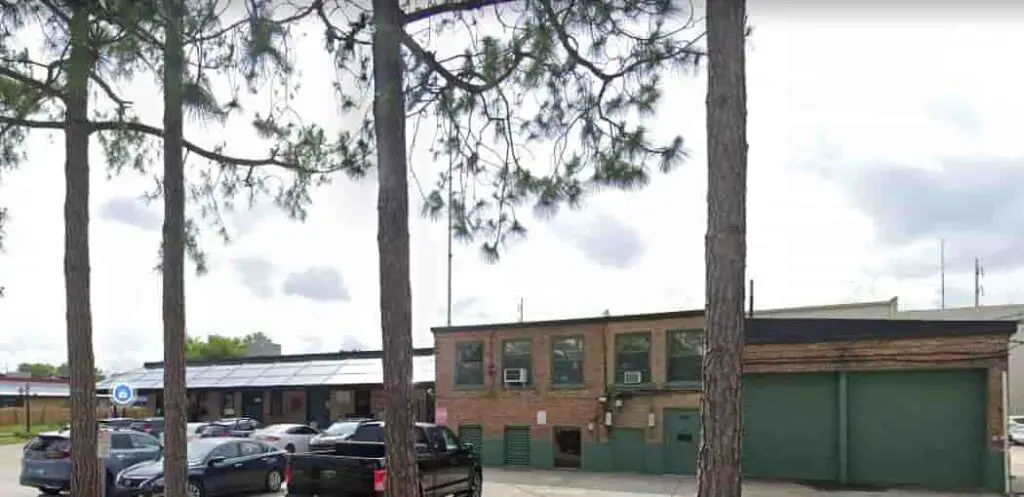 Tubby & Coos Mid-City Bookshop is an independent bookstore servicing New Orleans that provides a safe space for book lovers who have "historically been marginalized" as well as "queer folx, progressives, and fans of sci-fi and fantasy…" The store welcomes everyone. Readers and geeks relax, read and play games, spending time with other book lovers who share the same tastes and hobbies. Tubby & Coos embraces the dream of utopia and the promise that escapism delivers in every world that exists in the pages of books.
The owners named the shop after their grandparents, Tubby and Coo, who grew up in New Orleans. It's a community center for nerds, geeks, and anyone who doesn't feel supported elsewhere. Creating change through building community, promoting literacy, and demanding social justice, Tubby & Coos provides community access to stories that reflect diversity. Every voice deserves to be heard, and this indie bookstore is a great example of how indie bookstores help build a world where all voices are equally important.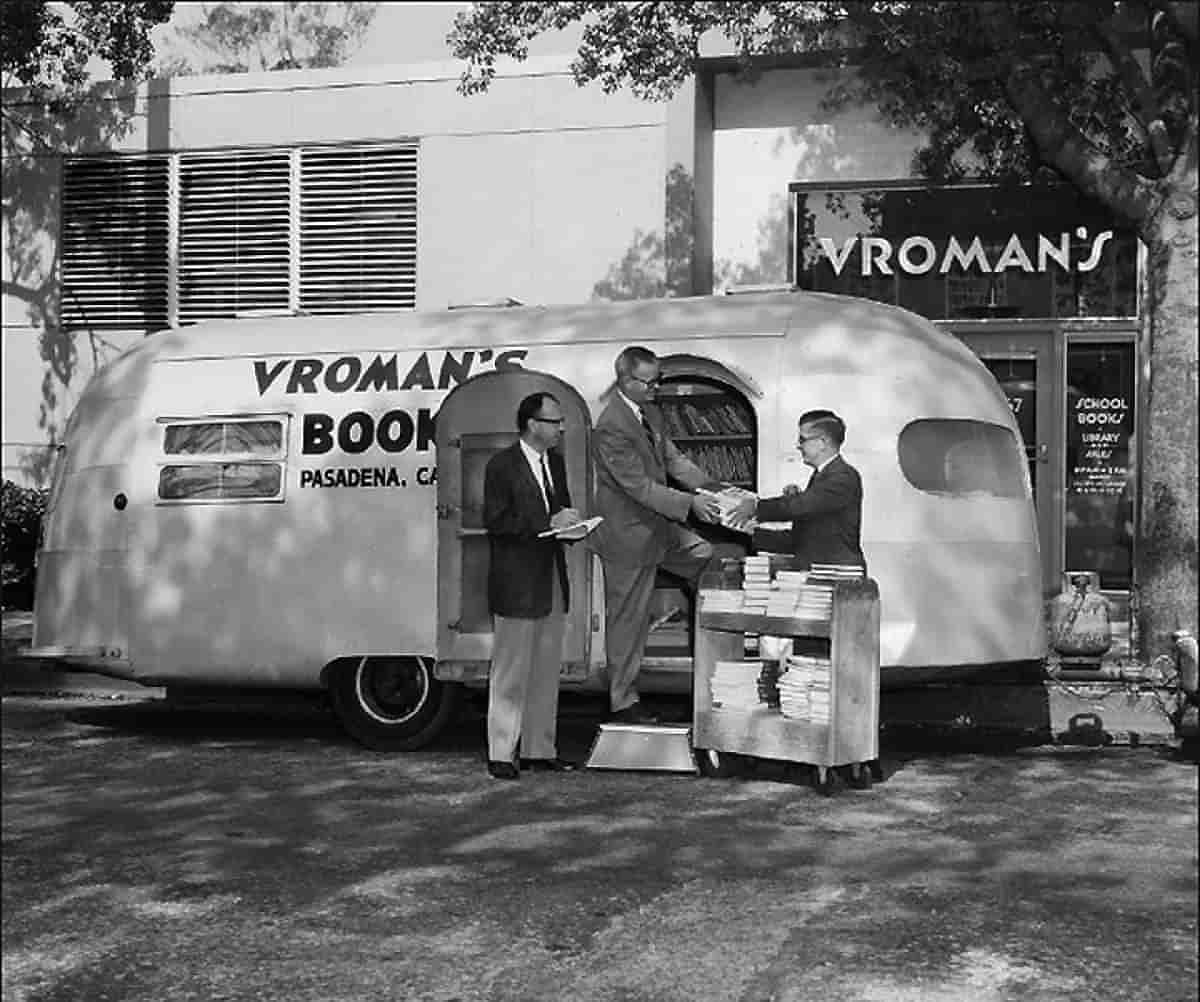 I grew up in Pasadena, and my uncle, a poet and bibliophile, would often take me to Vroman's Bookstore on Colorado Boulevard. This was before the redevelopment of what's now called Old Pasadena. The buildings along that strip had been there for decades, with many of the offices vacant and the shops closed. A few hung on—the barbers and shoe-shine places, and the capacious Salvation Army and Veterans of America stores I haunted in my youth. Even then, it was clear that downtown of the mid-20th-century was waning, but Vroman's Bookstore never did.
As a young person who was a regular at the local library, I loved what was different about Vroman's. They sold art supplies. In those days, the only things I cared to do was read and draw. Going through Vroman's glass doors with my uncle, we'd enter a space that was for me, an ideal. I always bought a book and perhaps a set of watercolors or a drawing pad with its beautiful blank pages imprinted. The experiences imprinted Vroman's in my heart and on my childhood. That the bookstore survived the demise and the rebirth of downtown Pasadena might surprise those who don't know the place. Fans of Vroman's, like I am, aren't surprised at all at the longevity of this singular independent bookstore.
We Need Your VOTE!
You've reviewed the nominees. Now it's time for the most important contribution. We need your vote. Never underestimate the power of your vote. It's not a privilege or a burden, it's your right. Exercise it as you wish, but always exercise it. You shape the future. Now your vote can shape the future for one of this year's five great indie bookstore nominees.
Raise your voice. Your voice counts. Every voice makes a difference. We would be forever grateful to hear yours.
Once again, this year's nominees:
Birchbark Books & Native Arts, Minneapolis, Minnesota
City Lights Booksellers, San Francisco, California
The Odyssey Bookshop, South Hadley, Massachusetts
Tubby & Coos Mid-City Bookshop, New Orleans, Louisiana
Vroman's Bookstore, Pasadena, California
Here's how easy it is to vote. Please…
Fill out the quick form
Pick your choice from the dropdown list
Click VOTE
AND THE WINNER IS…
Birchbark Books & Native Arts