Litstack Recs: The Sense and Sensibility Screenplay and Diaries & LaRose
LaRose, by Louise Erdrich
Set in a North Dakota landscape familiar to her readers, LaRose opens with tragedy:  Landreau Iron kills his neighbor's five-year-old son Dusty in a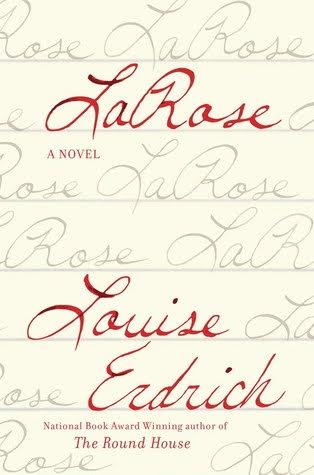 hunting accident on the land bordering their properties.  Wracked by remorse and grief, he and his wife Emmaline turn to the wisdom of their Ojibwe ancestors, and as is tradition, heartbreakingly offer their own five-year-old son, LaRose, to the family of the dead child in an act of atonement.  Our son will be your son now.
Emmaline is the half-sister of Nola, Dusty's mother, but they have never been close; Landreaux and Peter (Nola's husband and Dusty's father), however, have been good friends for many years even though Peter is a non-Native and his property is not part of the reservation.  While Peter
respects the traditions of the Native community, he does not feel obliged to understand or follow them and is ready to refuse Landreau's offer – until he sees Nola's reaction. So LaRose comes to live with them, to help fix a broken family.
But LaRose is not an ordinary boy.  While he is a true child playing with action figures and Matchbox cars, he is also an old soul able to see and interact at times with the spirit world.  Even his name comes from a long tradition:  there has always been a LaRose in Emmaline's family, for generations, the name given to the healers both innocent and powerful.
Yet there is so much broken in this community, in these families, these relationships, beyond Dusty's tragic death, lining its way through generations and across cultures.  Can the gentle presence of one boy really make that much of a difference in the face of so much distance, so much loss, so much suffering?
As with all of Louise Erdrich's work, we get so much more than one single storyline, which is part of what makes her writing so generous and powerful.  Here she goes back in time to the story of the first LaRose, a girl who is sold to a north country trader for booze and tobacco, who after a terrifying escape ends in a reservation school where they try to eradicate the Indian in her.  There is our LaRose's grandmother, a former teacher, greatly beloved, now living in an assisted care facility.  Father Travis, the parish priest, is a veteran with PTSD issues whose spiritual discipline is sustained by his brutal physical regimen; and Maggie, Nola's problematic daughter, lives in a constant state of fear and aggression.  And then there is Romeo, a ner-do-well schemer and drug addict who was Landreau's best friend until their paths diverged after an abortive attempt in their teens to run away to the big city of Minneapolis.
All of these story lines form achingly beautiful verses in a song whose refrain is one of forgiveness.  Can revenge be overcome?  Should it?  Can a person who has done terrible things still be loved?
Once again, this novel shows why Louise Erdrich remains a consummate storyteller and a national treasure.  For all its quietness, its sense of the ordinary, its pain and its despair, LaRose is a triumph.
— Sharon Browning