Brooklyn, by Colm Toibin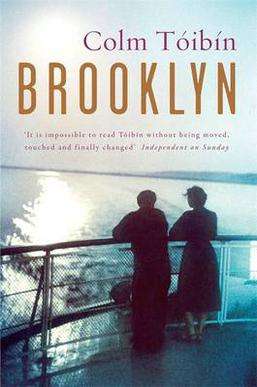 Toibin's 2009 novel, recipient of the Costa Award, is an affecting and haunting story set in the 1950s in Dublin and New York. Eilis Lacey, born and raised in Enniscorthy, in Ireland's County Wexford, immigrates to the United States as a young woman. Her well-meaning sister, Rose, wants a better life for her, and arranges for her passage, along with employment and a place to live with the help of a local priest, Father Flood, who oversees a Brooklyn parish and its Irish enclave. We see Eilis' transition to American life, the heady and bewildering discoveries of life in Brooklyn, and Toibin portrays Eilis' transition in his ordered, elegant prose. Here he describes one of her first walks to work through the streets of Brooklyn:
"…when she arrived at Fulton Street, there would be so many people crowding to cross the street, and in such dense clusters, that on the first morning she thought a fight had broken out or someone was injured and they had gathered to get a good view."
Read more about Colm Toibin in our earlier post on Henry James' The Lesson of the Master and Colm Toibin's The Master.
Selected Stories, by William Trevor
A volume of stories by William Trevor is a reader's must-have, and this 2009 collection brings together some of the great writer's best—48 classic stories, many of which were first published in The New Yorker, Harper's, and literary magazines such as Glimmer Train and the late, great, Antaeus.
Trevor, who died in 2016 at the age of 88, wrote scores of short stories and more than fifteen novels. A widely revered writer, his prose is filled with insights into the tragic things people suffer, and are inclined to do. Trevor writes with a legendary voice—clear, straightforward, and with a tone and detail that makes these so-called small stories portraits of urgent humanity—as here, from his classic, "A Day," a moving portrait of an alcoholic housewife:
Mrs. Lethwes dreams: a child again, she remains in the car while her brother, Charlie, visits the Indian family who run the supermarket. Kittens creep from beneath inverted flowerpots in the Bunches' back yard, and she is there, in the yard too, looking for Charlie because he is visiting the Bunches now. 'You mustn't go bothering the Bunches,' their mother upbraids him. 'People are busy.' There are rivers to cross, and the streets aren't there any more; there is a seashore, and tents.
Read a review of this book in our earlier post on William Trevor's Selected Stories.
A Fanatic Heart: Selected Stories of Edna O'Brien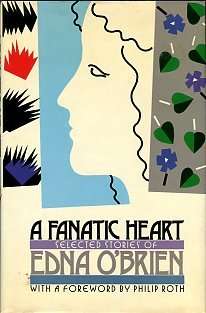 O'Brien is one of my favorite writers: her precise, rich prose is a like a surround-sound experience, and A Fanatic Heart collects some of O'Brien's classics. Dwight Garner of The New York Times calls her one of 'the greatest Irish writers of the twentieth century," and Walter Mosley, who was a student, called her "the greatest living writer working in the English language." A Fanatic Heart collects stories from four collections, as well as additional selections, all spanning age and experience in lush, and often despairing prose that cuts to the bone. O'Brien writes the Irish sensibility from a female point of view. Many stories in this collection are from the sixties, seventies, and eighties, and some readers may feel the positioning of women and men is antiquated, but O'Brien's sharp eye feels timeless. "Irish? In truth I would not want to be anything else," she said. "It is a state of mind as well as an actual country. It is being at odds with other nationalities, having quite different philosophy about pleasure, about punishment, about life, and about death."
One of my favorite stories, "Violets," centers on a waning love affair, and opens in O'Brien's trademark stark, elegant style: "In an hour he is due. In an hour I have tasks to perform and they, of course, revolve around him. I shall lay the fire. I shall lay it as I learn to as a child. I shall put on twists of paper, small pieces of coal, and, last of all, a few dry logs. The kindling is a pale wooden chip basket delivered from the vegetable shop. It was full of clementines, and the smell lingers in it like a presence." Read Edna O'Brien's Paris Review Interview here.
—Lauren Alwan