Three Great Short Story Collections for Women's History Month
For #WomensHistoryMonth, here are three classic story collections by women who are masters of the form.
Alice Munro's The Love of a Good Woman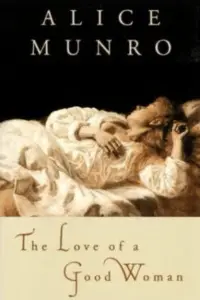 The short story has few practitioners skilled as Alice Munro who famously began writing stories as a young mother, finding their completion took "less time." In The Love of A Good Woman you'll find Munro classics like, "The Children Stay," a chilling tale of adultery and its effects on children, viewed from the perspective of years later, and "Before the Change," an epistolary account of the adult daughter of a widowed country doctor. After moving home after a failed affair, she learns the ]housekeeper has been blackmailing her father for decades. The title story of the collection is a domestic murder mystery with an ailing husband, a devoted nurse, curious boys, and clues set down in a collage of time and memory.
---
Chitra Banerjee Divakaruni's Arranged Marriage
The eleven stories in Arranged Marriage reveal Chitra Banerjee Divakaruni's gift for chronicling female cultural dislocation and the compound identities that come with leaving one place, its engrained customs and beliefs, for another. The settings of empty streets, apartment buildings, and green lawns contrast with the traditions and ideals that challenge her characters. There are stories too, set in the close-knit communities of India, especially around Calcutta, that show the inequities and strictures, comforts, and cloistered worlds of girls and women. The Calcutta stories, such as "The Maid Servant's Story," work as a kind of backstory to the California stories, showing the weight of history so many of these women carry.
---
Mavis Gallant's The Paris Stories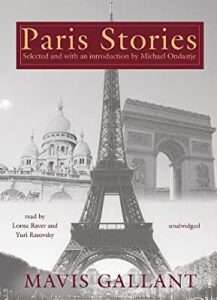 Mavis Leslie de Trafford Young was born in 1922 in Montreal, Canada. Famously peripatetic, she worked as a journalist, and was briefly married before leaving for Europe in 1950 to live on the cheap and write fiction, first in Spain and then Paris. Gallant published over one hundred stories in The New Yorker, and numerous collections of stories, as well as novels and a nonfiction collection, Paris Notebooks: Essays and Reviews. Jhumpa Lahiri called Gallant's characters "not simply three-dimensional but 30-dimensional," and of her stories Claire Messud said, "like Munro, she frequently writes stories that expand like accordions, containing within them entire lives, a novel's worth of life."
—Lauren Alwan
---
As an Amazon affiliate, LitStack may earn a commission at no cost to you when you purchase products through our affiliate links.