In My Armenian Friend, a 13-year old meets courage, love, and dignity—all of which mark him for the rest of his life.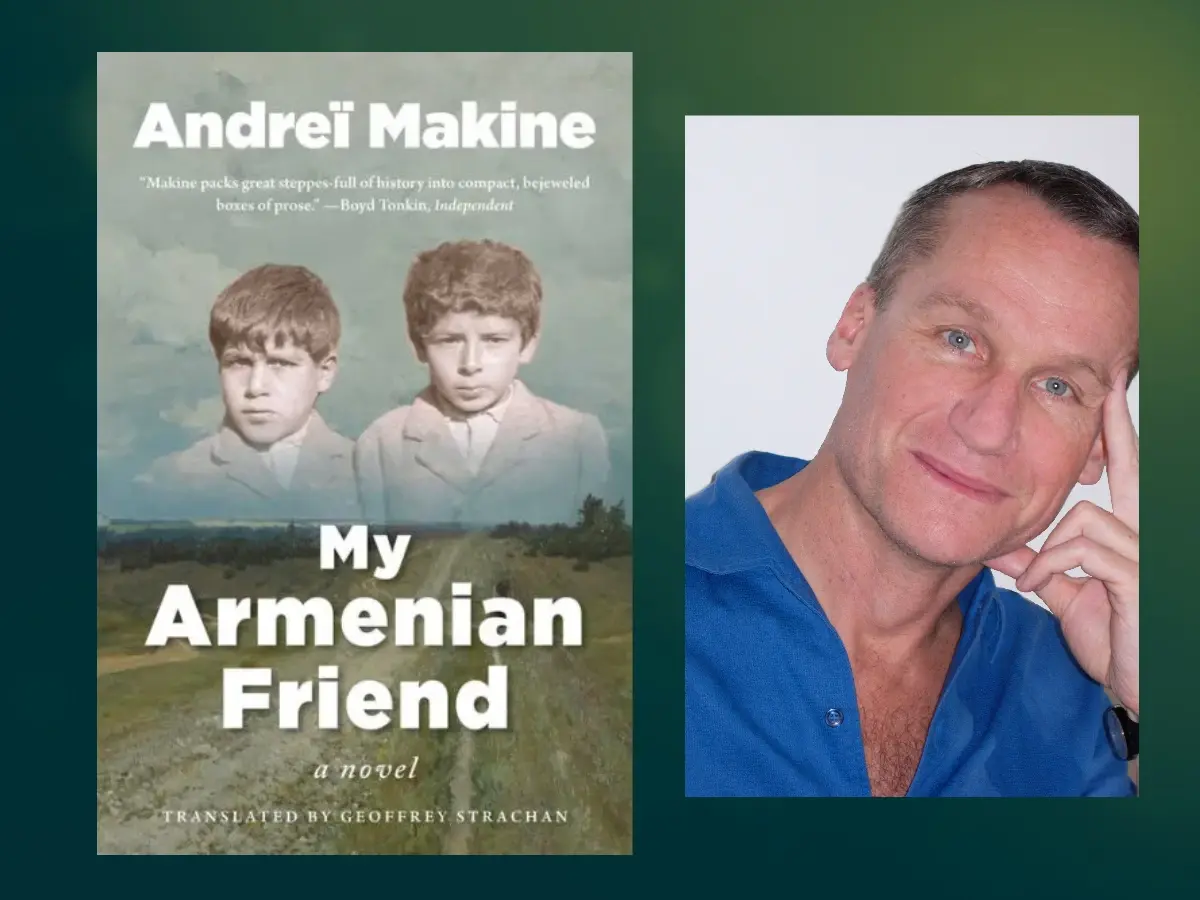 In This Spotlight On My Armenian Friend
A Prison Where Their Husbands, Sons, And Fathers Are Detained
A heart-wrenching novel that is at once an indelible portrait of friendship, a coming-of-age tale, and a dive into the memory of the Armenian Genocide by the Ottoman Empire.
About My Armenian Friend
Siberia, Early Seventies. The narrator, a thirteen-year-old orphan, saves Vardan, a young Armenian boy, from discrimination and being attacked by fellow Soviet students in their schoolyard. A friendship is born.
When Vardan brings him home, the narrator enters a world of Armenian families living in the periphery of a prison where their husbands, sons, and fathers are detained. It is there, in the warmth of their home, that the narrator meets courage, love, and dignity—all of which will mark him for the rest of his life.
At first, only Vardan's mysterious attacks of fever and pain, diagnosed simply as the "Armenian disease," can separate the friends. But then an act of child's play is suspected by the regime as aiding in an escape attempt from one of the nearby camps.
My Armenian Friend powerfully conjures a double nostalgia: that of an isolated Armenian community for their native country, and that of boy for his childhood friend.
ISBN-13: 9781950994465
Publisher: Arcade
Publication date: 10/03/2023
Praise for My Armenian Friend
"In this moving and beautifully written novel about friendship and the plight of Armenians in the Soviet Union, Makine offers an elegant island of hope."—L'Express
"Growing up in a Siberian orphanage in the Sixties marks one forever, but discovering a profound friendship in a persecuted Armenian community saves the narrator. Better than any writer Makine knows just how to move from savage brutality, to the tender."—Figaro Magazine
"A poignant testimony to the history of a friendship between two young lads in a Siberian orphanage. When the narrator enters into the 'miniature Armenian kingdom' with his new friend, in the heat of the Soviet regime repression, magnificent figures emerge."—Lire
"The story unfolds with infinite grace between a troubled childhood and the Soviet Armenian genocide and travels elegantly, at the edge of the abyss."—Des Livres
"While this is not Makine's first great work of fiction, it may well be one of his most moving works. Carried by his pure classic writing, he identifies movingly the essential, from the surficial."—Le Figaro Litteraire
"As good as Stendhal or Tolstoy . . . I would rather read him than anyone else now writing."—Allan Massie, Literary Review
"One of the significant novelists of our age."—Stephanie Merritt, Observer
"Makine packs great steppes-full of history into compact, bejewelled boxes of prose."—Boyd Tonkin, Independent
"Makine's wonderful economy of image and phrase convey far more than one could think possible about the Russian soul."—Anthony Beevor, Daily Telegraph
About Andreï Makine, Author of My Armenian Friend
Andreï Makine is an internationally best-selling author. He is the winner of the Goncourt Prize and the Medicis Prize, the two highest literary awards in France, for his novel Dreams of My Russian Summers, which was also a New York Times Notable Book and a Los Angeles Times Best Book of the Year. Makine was born in Siberia in 1957 and raised in the Soviet Union. Granted asylum in France in 1987, Makine was personally given French citizenship by President Jacques Chirac. He now lives in Paris. Arcade Publishing has published ten of Makine's acclaimed novels in English.
Other Titles by Andrei Makine
Other LitStack Resources
Be sure and check out other LitStack Spotlights that shine a light on books we think you should read.
As a Bookshop affiliate, LitStack may earn a commission at no cost to you when you purchase products through our affiliate links.