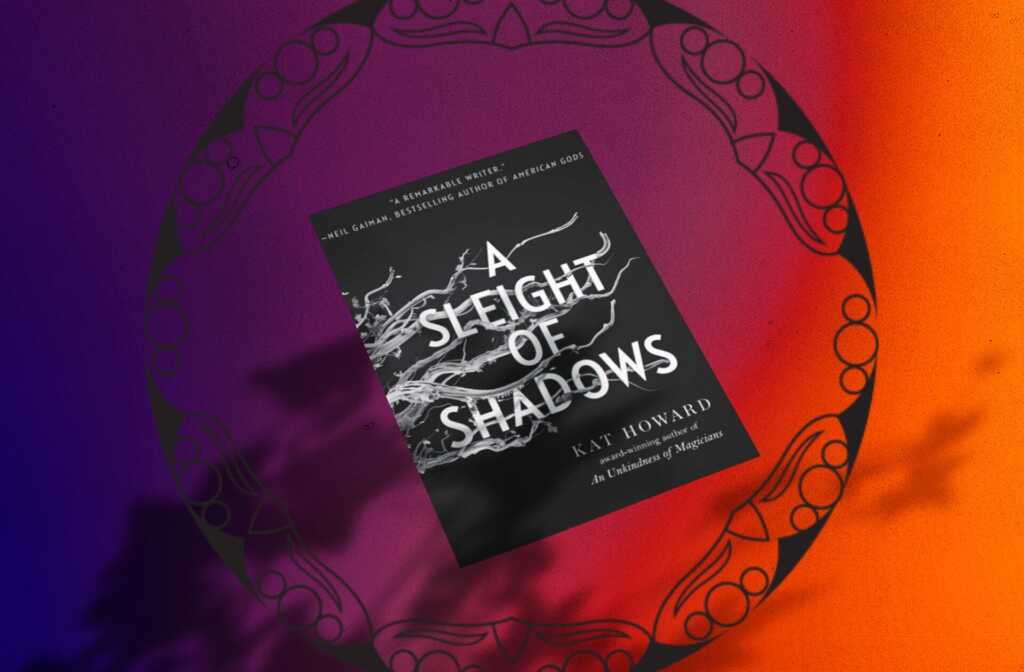 Table of Contents
Introduction
"The House of Shadows sits on bones. All of the sacrifices, all of the magicians who died in Shadows, they're buried beneath the foundations. Bones hold magic."

A Sleight of Shadows, by Kat Howard
In her new book, you can return to Kat Howard's Alex Award–winning world begun in An Unkindness of Magicians, a secret society of power-hungry magicians in New York City.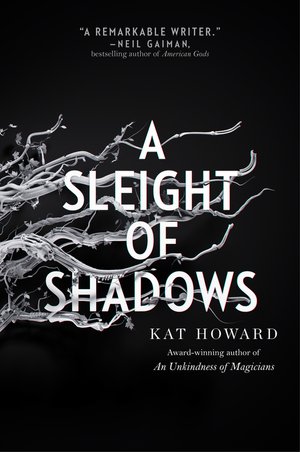 After taking down the source of the corruption of the Unseen World, Sydney is left with almost no magical ability. Feeling estranged from herself, she is determined to find a way back to her status as one of the world's most dangerous magicians. Unfortunately, she needs to do this as the House of Shadows. The hell on earth that shaped her into who she was, the place she sacrificed everything to destroy, is rebuilding itself.
The magic of the Unseen World is acting strangely, faltering, bleeding out from the edges. Determined to keep the House of Shadows from returning to power and to defeat the magicians who want nothing more than to have it back, Sydney turns to extremes in a desperate attempt to regain her sacrificed magic. She is forced to decide what she will give up and what she will lose and whether what must be destroyed is not only the House of Shadows, but the Unseen World itself.
World Fantasy Award finalist Kat Howard has written a sequel that asks how you have a happily ever after in a world that doesn't want it, where the cost of that happiness may be too much to bear.
Review
In this sequel to Kat Howard's An Unkindness of Magicians (2017), heroine Sydney is dealing with the consequences of the destruction she left behind after dismantling the House of Shadows. Rendered nearly powerless, she fights those in the Unseen World who believe their lives were better when the House of Shadows was still standing, and sacrifices determined their magical strength.
Since the last Turning, which took place in book one of Howard's Unseen World series, the House of Shadows, which Sydney believed she destroyed completely, has begun to reconstitute itself. Now, along with her allies, she must find the strength and the right spell to end the Shadows and stop the privileged houses that want them to return, even if it means giving up something greater than her magic—her life.
Kat Howard continues to demonstrate her gift for drawing dark worlds and haunting plots that weave a story and character into an intriguing tale that is both satisfying and engaging. Back again is the rich world-building from book one and the elegant description of unique magic and dark elements that construct her strange world and dazzle her readers.
With strong, imperfect characters, and villains who are dark and dastardly, A Sleight of Shadows is the perfect dark fantasy read that will keep readers enthralled and invested.
Highly recommended.
About Kat Howard
Kat Howard is a writer of fantasy, science fiction, and horror who lives and writes in Minnesota.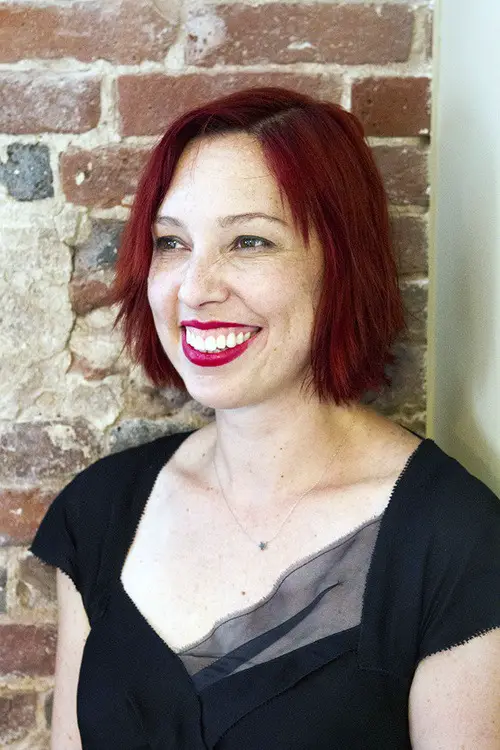 Her novella, The End of the Sentence, co-written with Maria Dahvana Headley, was one of NPR's best books of 2014, and her debut novel, Roses and Rot, was a finalist for the Locus Award for Best First Novel. An Unkindness of Magicians won a 2018 Alex Award, and NPR named it a best book of 2017. Her short fiction collection, A Cathedral of Myth and Bone, collects works nominated for the World Fantasy Award, performed as part of Selected Shorts, and anthologized in year's best and best of volumes, as well as new pieces original to the collection.
She was the writer for the first 18 issues of The Books of Magic, part of DC Comics' Sandman Universe. Her new novel, A Sleight of Shadows, the sequel to An Unkindness of Magicians, is out now. In the past, she's been a competitive fencer and a college professor.
You can find her @KatwithSword on Twitter and on Instagram. She talks about books at Epigraph to Epilogue.
As a Bookshop, Amazon affiliate, LitStack may earn a commission at no cost to you when you purchase products through our affiliate links.