The Future is a dazzling tour de force where a handful of friends plot a daring heist to save the world from the tech giants whose greed threatens life as we know it.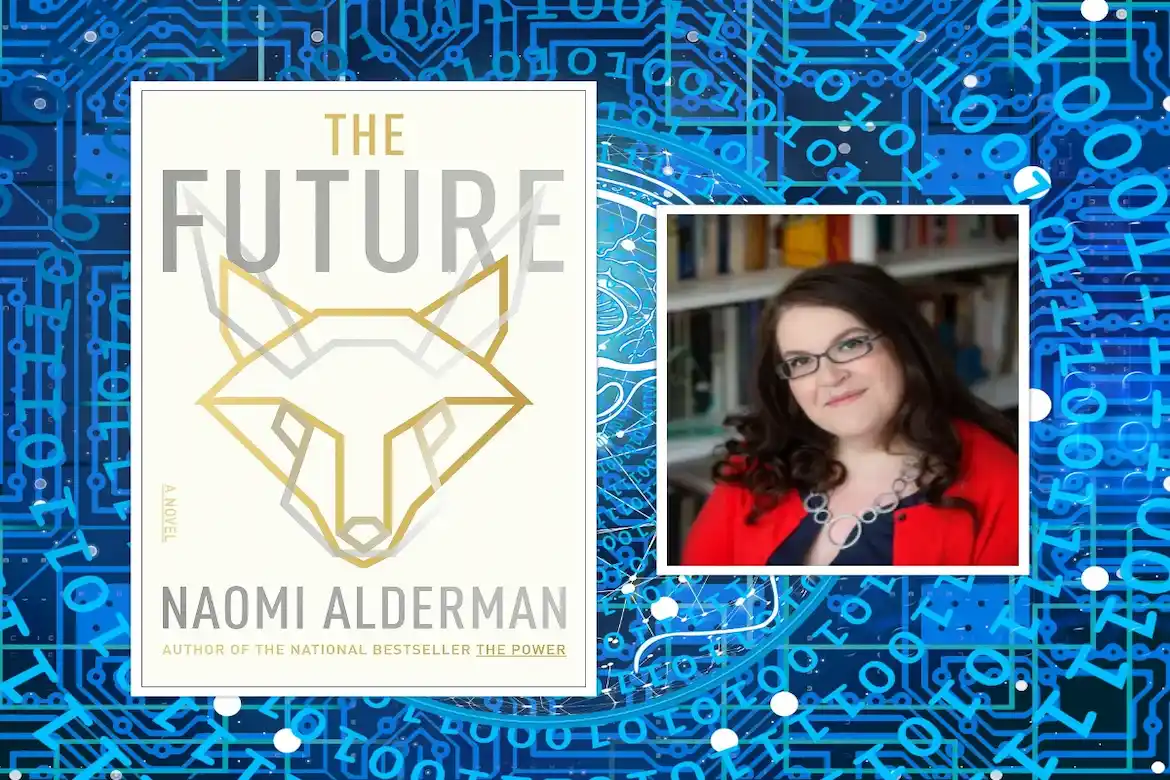 In This Spotlight On The Future
About The Future
When Martha Einkorn fled her father's isolated compound in Oregon, she never expected to find herself working for a powerful social media mogul hell-bent on controlling everything. Now, she's surrounded by mega-rich companies designing private weather, predictive analytics, and covert weaponry, while spouting technological prophecy. Martha may have left the cult, but if the apocalyptic warnings in her father's fox and rabbit sermon—once a parable to her—are starting to come true, how much future is actually left?
Across the world, in a mall in Singapore, Lai Zhen, an internet-famous survivalist, flees from an assassin. She's cornered, desperate and—worst of all—might die without ever knowing what's going on. Suddenly, a remarkable piece of software appears on her phone telling her exactly how to escape. Who made it? What is it really for? And if those behind it can save her from danger, what do they want from her, and what else do they know about the future?
Martha and Zhen's worlds are about to collide. An explosive chain of events is set in motion. While a few billionaires assured of their own safety lead the world to destruction, Martha's relentless drive and Zhen's insatiable curiosity could lead to something beautiful or the cataclysmic end of civilization.
By turns thrilling, hilarious, tender, and always piercingly brilliant, The Future unfolds at a breakneck speed, highlighting how power corrupts the few who have it and what it means to stand up to them. The future is coming. The Future is here.
Editorial Reviews of The Future
Publishers Weekly:
In the kinetic latest from bestseller Alderman (The Power), activists attempt to wrest power from three CEOs after a near-future apocalypse. The executives are Lenk Sketlish, the survivalist founder of the Fantail social network; Zimri Nommik, a serial cheater who runs the logistics and purchasing giant Anvil; and Ellen Bywater, who heads Medlar Technologies, a leading PC company, and often carries on imaginary conversations with her dead husband. 
When the trio receive an early warning about a pandemic said to be worse than Covid, they board a private jet to a secret doomsday bunker. A parallel narrative follows a group that's been fighting for ecological and social change, among them Lenk's assistant, Martha Einkorn, who grew up in her father's survivalist cult; Albert Dabrowski, the ousted founder of Medlar; Zimri's wife, Selah, who wrote some of the code for Anvil; and Badger, Ellen Bywater's politically radical youngest child, who takes umbrage with a private early warning system for the über-rich. 
While Alderman's erratic chronological jumps can be hard to follow, the narrative is eminently quotable ("The only way to know the future is to control it," goes one line ready-made for a movie poster). The endless intrigue and surprising twists keep the pages turning. Agent: Simon Lipskar, Writers House. (Nov.)
Kirkus Reviews:
Another vision of the not-too-distant future from the author of The Power (2017).
"On the day the world ended, Lenk Sketlish—CEO and founder of the Fantail social network—sat at dawn beneath the redwoods in a designated location of natural beauty and attempted to inhale from his navel." Readers who appreciate everything that's going on in the opening sentence of this novel are likely to enjoy the whole thing. 
This is a story about the wealthiest people in the world and how they live. Other readers might like to know that this story is set in the very near future in a world that is divided between tech billionaires, preppers, and pretty much everybody else. Where these categories overlap is where it starts to get interesting. Lai Zhen lived through the Fall of Hong Kong to become a survivalism influencer. Martha Einkorn escaped her father's cult to become Lenk Sketlish's right hand. Badger Bywater is ready to use their access to Medlar—the network their mother oversees—to help their friends try to save the world. And Selah Nommik is best known as the wife of Zimri Nommik, but she's also a kickass coder. 
Alderman begins with the end of the world and moves back and forth in time from that moment, which sometimes makes it difficult for readers to understand where they are relative to end times and sometimes makes it difficult to understand characters' relationships to each other at any given moment. That said, Alderman has crafted characters readers will want to follow wherever they go—even to the end of the world.
A smart, engrossing fable about digital technology and human community.
Praise for The Future
"Playful, incisive, horribly relevant and surprisingly hopeful, The Future is a thrill ride that's also a powerful manifesto hurtling towards a world where everything might turn out to be okay. A little Atwood, a little Gibson, all Alderman, it's brilliant and I loved it."—Lauren Beukes, New York Times bestselling author of The Shining Girls and Bridge
"It is the genius of Naomi Alderman to embed a smart and thought-provoking meditation inside a page-turner of a book. This is one wild (and thoughtful) ride. Many things to think! Many things to feel!"—Karen Joy Fowler, New York Times bestselling author of We Are All Completely Beside Ourselves
"How can a novel of big ideas be such compulsively readable entertainment? A nail-biting love story and a witty page-turner about the pros and cons of human civilization, The Future is a wow."—Emma Donoghue, bestselling author of Learned by Heart and Room
"Her bold new novel, The Future, looks at AI in all of its seductive, terrifying forms while telling a story that takes place RIGHT NOW and spans continents and world-ending catastrophes while managing to be intensely personal at the same time. A story of advertising tricks and devious (or downright evil) algorithms, cults and corporations, billionaires determined to save their own skins at all costs and eco-idealists equally determined to save the world, set in, of all places, Sodom and Gomorrah! A compulsory—and compulsive—read!"—Connie Willis, SFWA Grand Master
"Elegantly written, funny and frightening, The Future is a must-read – and one of those books other authors wish they'd written."—Nick Harkaway, author of Titanium Noir
"The Future couldn't be more timely, or more welcome. It's the book we need right now. It manages to be a persuasive, carefully thought-through manual for social and technological change, a roadmap to a better, greener, kinder tomorrow – a world that's ours for the taking if we want it badly enough – while also a rollicking, fun-packed thriller with juicy stakes, constantly escalating twists, and a cast of characters who feel like they already exist somewhere out there in our fragile, free-wheeling present."—Alastair Reynolds, author of Eversion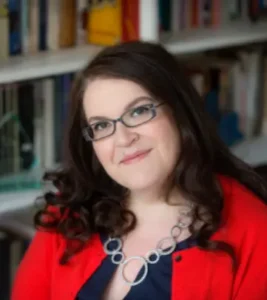 Naomi Alderman is the bestselling author of The Power, which was the winner of the 2017 Baileys' Women's Prize for Fiction. It was longlisted for the 2017 Orwell Prize and chosen as one of the best books of the year by the New York Times, the Washington Post, the Los Angeles Times, NPR, Entertainment Weekly and the San Francisco Chronicle. The Power topped Barack Obama's list of his favorite books from 2017 and has been translated into more than thirty languages. Naomi grew up in London and attended Oxford University and UEA.
Titles by Naomi Alderman
Other LitStack Resources
Be sure and check out other LitStack Spotlights that shine a light on books we think you should read.
As a Bookshop, Amazon affiliate, LitStack may earn a commission at no cost to you when you purchase products through our affiliate links.