Cross-Stitch is a debut novel of female friendship and coming-of-age from Jazmina Barrera.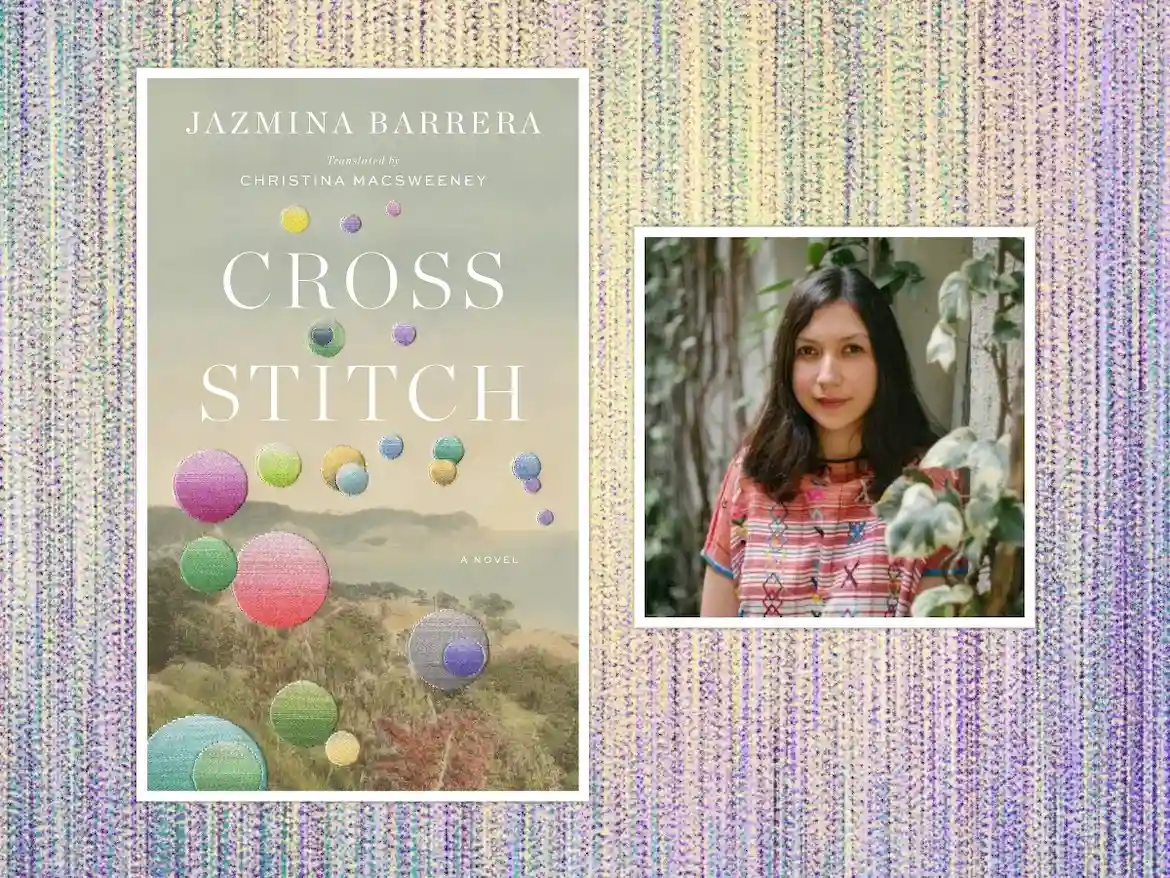 In This Spotlight on Cross-Stitch
About Cross-Stitch
It was meant to be the trip of a lifetime. Mila, Citlali, and Dalia, childhood friends now college aged, leave Mexico City for the London of The Clash and the Paris of Courbet. They anticipate the cafés and crushes, but not the early signs that they are each steadily, inevitably changing. 
That feels like forever ago. Mila, now a writer and a new mother, has just published a book on needlecraft—an art form so long dismissed as "women's work." But after learning Citlali has drowned, Mila begins to sift through her old scrapbooks, reflecting on their shared youth for the first time as a new wife and mother. What has come of all the nights the three friends spent embroidering together in silence? Did she miss the signs that Citlali needed help?
Editorial Reviews of Cross-Stitch
Publishers Weekly:
The narrator of Barrera's intelligent if slack debut novel (after the book-length essay Linea Nigra) looks back on her lifelong friendships with two women after one of them dies. When Mila, a writer and new mother, learns Citlali drowned off the coast of Senegal, she reflects on the formative years they shared with their other friend Dalia. 
As teens, the trio traveled from Mexico to Europe, visiting the cultural highlights of London and Paris while negotiating new suitors and boyfriends back home, and sharing a stint working for a literacy campaign in the impoverished village of Yospí. What unites the teenage girls, beyond their mutual interest in art and travel, is a love of embroidery. 
The multilayered novel alternates between the story of the girls' lives and an elegant study of embroidery's significance in Mayan myths, the novels of Jean Rhys, the sculptures of Louise Bourgeois, and more. Though the narrative lacks urgency or tension, a thread of intrigue emerges as Mila speculates that Citlali's abusive father might have been what drove her to leave Mexico for good. Readers will be more satisfied by Barrera's erudite nonfiction. Agent: Andrea Montejo, Indent Literary. (Nov.)
Kirkus Reviews:
Writer and mother Mila, one of a trio of middle-school classmates who became close friends, reflects on their once-interwoven lives after a member of the trio dies unexpectedly.
As the book opens, Mila hears her cell phone buzz. It's Citlali's aunt, writing to tell Mila that Citlali has drowned in the sea in Senegal and her ashes will be brought back to Mexico. Dalia, too, has been informed. Mila, Dalia, and Citlali first met as preteens in Mexico City and stayed friends even as their personal and professional paths diverged: Dalia moved to Spain; Citlali settled in Brazil but moved around while working for an environmental NGO; Mila remained in Mexico. Stricken with shock and grief at the news, Mila agrees to help organize a sort of memorial service—she calls it a "leave-taking ceremony"—for Citlali. 
More information about the trio is revealed as Mila contemplates their individual and communal bonds, tracing the history of their friendship from its inception in junior high to the present. Two defining events soon emerge: an adult literacy campaign for which Mila, Dalia, and Citlali volunteered around the beginning of high school, and a trip to Europe to visit Citlali about six months after Mila and Dalia started college. Hindered by a low score on the entrance exam for her chosen academic track, Citlali had instead elected to take a job picking grapes in France, one in a series of offbeat decisions. 
Her private struggles are seen through Mila's eyes, referenced but never belabored; this limited context for her death feels true to life rather than unsatisfying. Translated from the Spanish by MacSweeney, the novel evokes the awkward process of growing up, chronicling adolescence and the transition into adulthood vividly and frankly. While their personalities and interests vary—differences that cause more than a few tiffs—the women share the love for embroidery implied by the title. Passages about embroidery and other forms of stitching divide sections of the novel, though any symbolic link to the events of the plot is not obvious.
A somber book about the formative, irreplicable experiences shared between friends and the agony and bewilderment of loss.
Praise for Cross-Stitch
One of the Most Anticipated Books of 2023—The Millions
One of the Best Books of the 2023 So Far—Chicago Review of Books
"Stitches, secrets, shame: When Jazmina Barrera's first novel translated into English, Cross-Stitch, hits shelves in November, read it. Barrera stitches a female coming-of-age story together with a feminist history and theory of embroidery, and it consumed my entire day."—Elizabeth McNeill, Chicago Review of Books
"A feminist, intertextual gem reminiscent of Still Born and A Ghost in the Throat, Cross-Stitch considers friendship and grief alongside women's work, musing on its serious themes with nimble grace."—Shelf Awareness
"The multi-talented Barrera, author of the memoir Linea Nigra (2022), turns to fiction in this introspective translation from the original Spanish… Lovers of language and subtle character development will be enthralled."—Booklist
"Jazmina Barrera's Cross-Stitch is a beautifully woven tale of friendship, coming of age, womanhood, and loss that never shies away from the complexity of grief—all while honoring the joy that is to be found in life. Masterfully written, and with a fascinating history of the art of needlework stitched throughout, here is a delicate novel in which embroidery becomes a breathtaking language unto itself. Christina MacSweeney perfectly captures Jazmina Barrera's poetic voice in this incredibly precise and moving translation."—Isaac Fitzgerald, author of Dirtbag, Massachusetts
"Jazmina Barrera has written an astonishing book, one that illuminates the mysterious, intricate, and eternal nature of female friendship. Through prose that never fails to find the profound in the particular, Barrera's Cross-Stitch takes readers on a journey through the little private universes people make through relation to one another."—Chloé Cooper Jones, author of Easy Beauty
"Barrera embroiders a tender story of friendship and loss, intricately weaving the complexities of womanhood, self-discovery, and the human experiences that bind us."—Reyna Grande, author of A Ballad of Love and Glory
"Never has a novel about friendship rung truer to me than this one. This is literary art at its most insightful, most tender, most wise. Cross-Stitch is a soft-spoken, hyper-articulate masterpiece. "—John Wray, author of Gone to the Wolves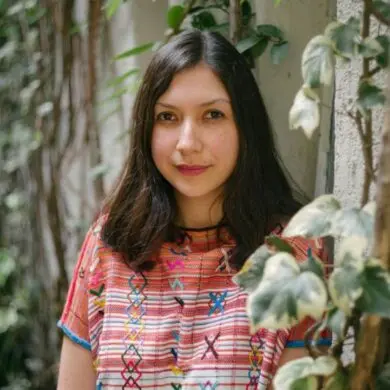 Jazmina Barrera was born in Mexico City in 1988. She was a fellow at the Foundation for Mexican Letters and a fellow at Mexico's Fonca's Program for young writers. She has published work in various print and digital media, such as The Paris Review, El Malpensante, Words Without Borders, El País, The New York Times and Electric Literature. She has a Master's Degree in Creative Writing in Spanish from New York University, which she completed with the support of a Fulbright grant. 
She is the author of four books in Spanish: Cuerpo extraño, Cuaderno de faros, Linea nigra, Los nombres, and Punto de cruz. Her books have been published in nine countries and translated to English, Dutch, Italian and French. Her book of essays Cuerpo extraño (Foreign Body) was awarded the Latin American Voices prize by Literal Publishing in 2013. Cuaderno de faros was long listed for the von Rezzori award. On Lighthouses (Two Lines Press, 2020) was chosen for the Indie Next list by Indie Bound. Linea Nigra was a finalist in CANIEM's Book of the year award and the Amazon Primera Novela (First Novel) Award. She is editor and co-founder of Ediciones Antílope. She lives in Mexico City.
Christina MacSweeney (translator) has an MA in Literary Translation from the University of East Anglia. Her work has been recognized in a number of important awards. Her translation of Valeria Luiselli's The Story of My Teeth was awarded the 2016 Valle Inclán Translation Prize and also shortlisted for the Dublin Literary Award (2017). Her most recent translations include fiction and nonfiction works by Daniel Saldaña París, Elvira Navarro, Verónica Gerber Bicecci, Julián Herbert, Jazmina Barrera, and Karla Suárez. She has also contributed to anthologies of Latin American literature and published translations, articles and interviews on a variety of platforms.
Titles by Jazmina Barrera
Other LitStack Resources
Be sure and check out other LitStack Spotlights that shine a light on books we think you should read.
As a Bookshop, Amazon affiliate, LitStack may earn a commission at no cost to you when you purchase products through our affiliate links.