Evocative of Joyce's "The Dead"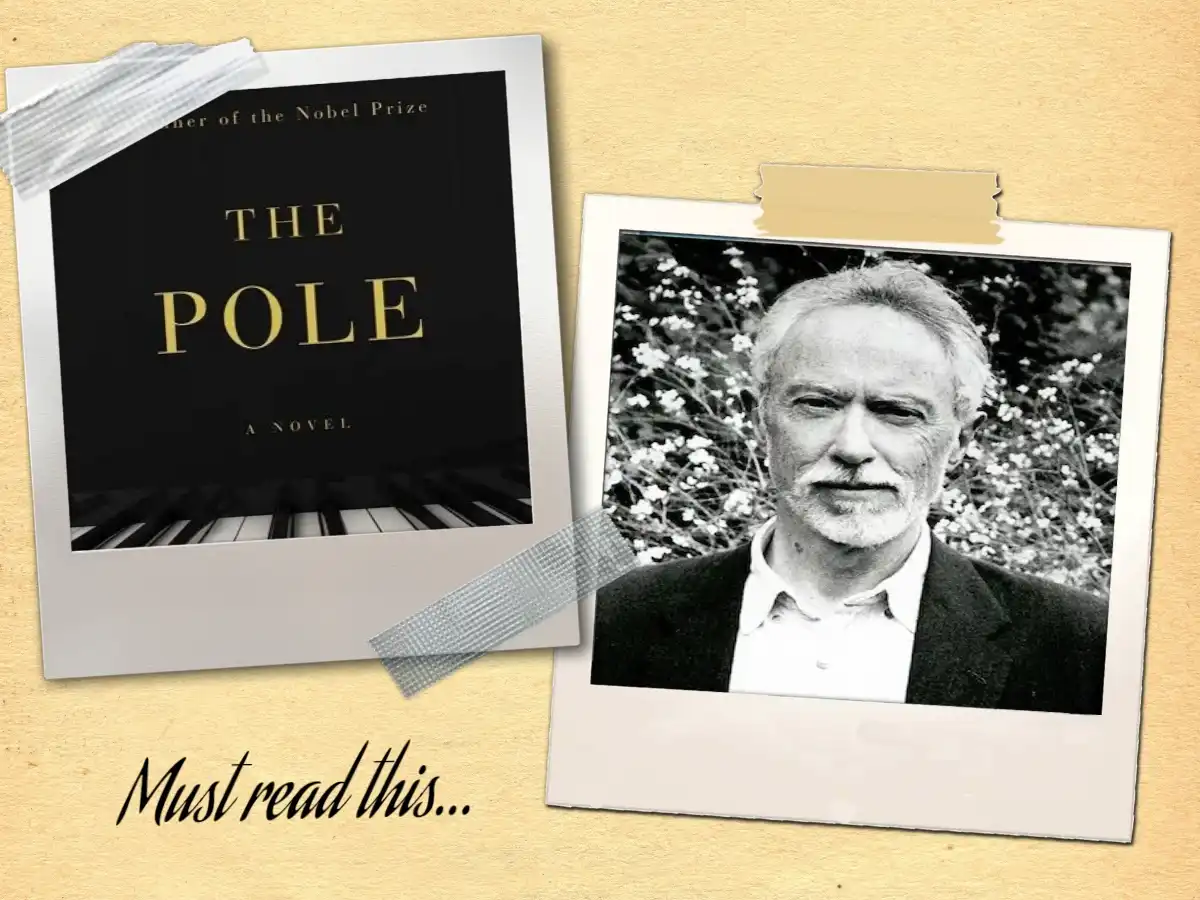 In this Spotlight on The Pole by J.M. Coetzee
Dogged Love and Unpredictable Human Relationships
The Pole is a psychologically probing, compulsively readable novel about dogged love and the unpredictability of human relationships—from the Nobel Prize–winning author of Disgrace.
About The Pole
Exacting yet maddeningly unpredictable, J. M. Coetzee's The Pole tells the story of Wittold Walccyzkiecz, a vigorous, "extravagantly white-haired" Polish pianist who becomes infatuated with Beatriz, a stylish patron of the arts, after she helps organize his Barcelona concert. Although Beatriz, a married woman, is initially unimpressed by Wittold, she soon finds herself pursued and ineluctably swept into the world of the journeyman performer. As he sends her letters, extends countless invitations to travel, and even visits her husband's summer home in Mallorca, their unlikely relationship blossoms, though, it seems, only on her terms. 
The power struggle between them intensifies—Is it Beatriz who limits their passion by controlling her emotions? Or is it Wittold, trying to force into life his dream of love? Evocative of Joyce's "The Dead," The Pole is a haunting work, evoking the "inexhaustible palette of sensations, from blind love to compassion" (El País) typical of Coetzee's finest novels.
Praise for The Pole
Nobel laureate Coetzee returns (after the Jesus trilogy) to the brevity of his earlier works in this rich and engrossing story of a brief love affair between a Polish pianist and a wealthy Spanish woman. Witold is in his 70s, "a relic of history," and has made a name for himself as a "controversial" interpreter of the works of his countryman Chopin. Beatriz is a banker's wife and a casual patron of the arts. The pair meet when Witold is invited to play for Beatriz's "Concert Circle" in Barcelona. 
What follows is a strange, lopsided entanglement: Witold is the pursuer, apparently consumed by an epic passion that makes sense only to him. Beatriz is initially bemused, later offended, and then suddenly amenable, a change of heart that leads to the lovers' only tryst: a few days spent together in Beatriz's husband's family vacation home in Mallorca. 
After Beatriz puts an end to the affair, she looks into her heart and finds "no dark residue: no regrets, no sorrow, no longing." Much is made of Witold's age and "deficiencies"; he's much more of a cipher than Beatriz, whose interior monologue readers are privy to. The prose is unornamented but nevertheless consistently incisive. Coetzee's ability to render the human condition in all its vagaries is as masterful as ever.—Publishers Weekly
"Exquisitely elevating the fundamental influences of music and language, The Pole unequivocally affirms the often enigmatic relationships among art, love, and human experience."—George Kendall author of Spirit and Community: Essays on Soul and Society
About J.M. Coetzee, Author of The Pole
Born February 9, 1940 in Cape Town, South Africa, J. M. Coetzee is the author of twenty books, including Waiting for the Barbarians, which won South Africa's highest literary honor, the Central News Agency Award; The Life and Times of Michael K, for which Coetzee was awarded his first Booker Prize in 1983; Boyhood: Scenes from a Provincial Life, a memoir; and several essay collections. With Disgrace, Coetzee became the first author to win the Booker Prize twice. In 2003, he was awarded the Nobel Prize in Literature. 
Coetzee lives in Adelaide, Australia. He holds a B.A. from University of Cape Town, 1960; an M.A., 1963; and a Ph.D. in Literature, from University of Texas, Austin, 1969.
Other Titles by J.M. Coetzee
Other LitStack Resources
Be sure and check out other LitStack Spotlights that shine a light on books we think you should read.
As a Bookshop affiliate, LitStack may earn a commission at no cost to you when you purchase products through our affiliate links.
Subscribe to our Newsletter