With two plots that jump around time and place, and characters that are immediate and real, The Refugee Ocean is as masterfully told as it is emotionally satisfying. It grapples with complex topics that will leave the reader deep in thought, contemplating long after that final page.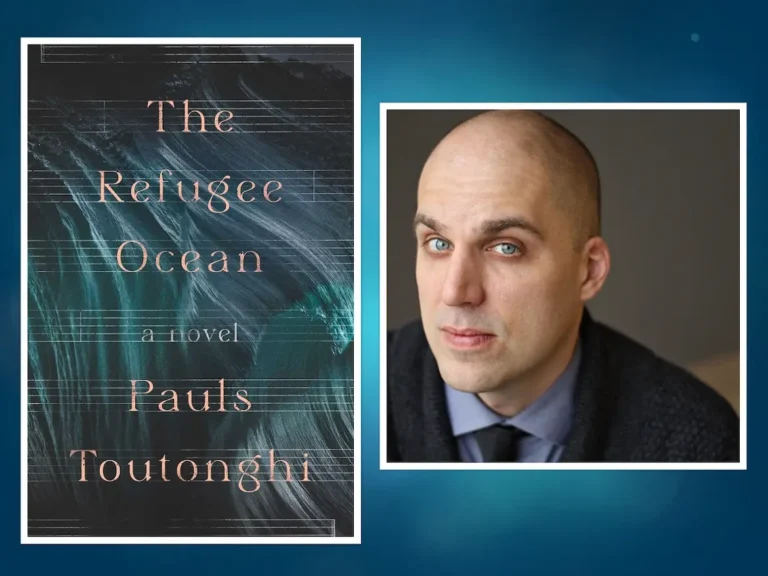 In This Spotlight
About The Refugee Ocean
Two refugees find that their lives are inextricably linked—over time and distance—by the perils of history and a single haunting piece of music.
Born in Beirut in 1922, Marguerite Toutoungi lives a life of loss and sacrifice. She dreams of traveling to Europe and studying music at the Conservatoire de Paris but her family—and her society—hold her back. When she meets the son of a Cuban tobacco farmer at a formal dance, love transforms her life. Together with him, she flees across the Pacific Ocean. She's hoping for a new beginning. Instead, she finds revolution and chaos.
Over fifty years later, Naïm Rahil is a teenage refugee from Aleppo, Syria. A former piano prodigy who struggles to thrive in America—and who has lost part of his hand in the war—he dreams of a simple, normal life.
Moving from Aleppo on the brink of civil war, to Lebanon in the late 1940s, to Havana during the Cuban Revolution, to the suburbs of Washington, DC, the novel grapples with what it means to be an immigrant, shows how wounds can heal, and highlights the role of music and art in the resilience of the human spirit.
ISBN-13: 9781668007433
Publisher: Simon & Schuster
Publication date: 10/03/2023
Praise for The Refugee Ocean
"Like the artful music at the center of its overlapping plotlines, The Refugee Ocean is intricate, moving, and vitalizing—a powerful portrait of displaced characters seeking refuge in the unfamiliar and finding the perils and gifts of humanity that will connect them across culture and time."—Vu Tran, author of Dragonfish
"The Refugee Ocean is an exquisite novel, as poignant and layered as the beautiful music at the story's heart. Pauls Toutonghi masterfully captures moments of humanity, connection, and joy even as the novel confronts all the hardships of war and displacement."—Eleanor Shearer, author of River Sing Me Home
"Two musicians. Two countries. Two conflicts. Two time periods. Pauls Toutonghi's breathtaking new novel, The Refugee Ocean, presents two narratives that are equally engrossing yet so far removed from one another that one of the book's central questions becomes how exactly Toutonghi will ever manage to weave the two storylines together. When he eventually does, it is more like he has brought together a pair of crash cymbals. The sound is so loud and so clear and so powerful it reverberates in your ears long after you've turned the last page."—Rachel Beanland, author of The House Is on Fire
"From its opening paragraph to its shattering last line, The Refugee Ocean had me in a thrall. Deeply humane, and written in elegant, understated prose, this is a novel with old-fashioned sweep and texture, yet it always feels burningly relevant. Pauls Toutonghi, take a bow."—Tom Bissell, author of Creative Types: and Other Stories
"In this timely and beautifully written book, Pauls Toutonghi offers a riveting portrayal of the refugee experience and a testimony to the enduring nature of art. I was swept up in the lives of these characters and deeply touched by their stories. This novel is itself a lovely and humane work of art."—Alix Ohlin, author of We Want What We Want
"There is a tender fearlessness that runs through The Refugee Ocean, a book as unflinching in its depiction of conflict as it is anchored to the healing power of art. Pauls Toutonghi has written such a richly imagined and emotionally complex story set where the grand sweep of history collides with the innate human desire for shelter, connection and beauty. The result is an unforgettable novel about the way the lives of the displaced can echo through decades and across oceans, the way we are, even or perhaps especially when unanchored from the places of our birth, bound to one another."—Omar El Akkad, national bestselling author of American War and What Strange Paradise
"A brilliant insight into war, on every level possible. The novel is a kind of waltz — sailing effortlessly in the ocean of refugees from broken dreams."—Muhammad Aladdin, author of The Season of Migration to Arkidea and The Secret Life of Citizen M
About Pauls Toutonghi, Author of The Refugee Ocean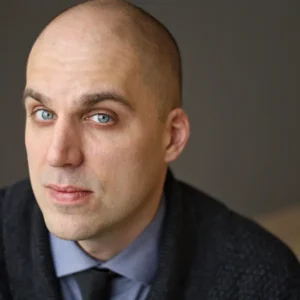 Pauls Toutonghi's parents were both refugees to the United States. He has been awarded a Pushcart Prize, an Andrew W. Mellon research fellowship, a Fulbright Grant, and a residency at Hawthornden Castle. He has written for The New Yorker, The New York Times Book Review, Outside Magazine, Sports Illustrated, Granta, Tin House, and other periodicals. He's married to the novelist, Peyton Marshall. He lives in Oregon, where he teaches at Lewis and Clark College.
You can find and follow Pauls Toutonghi on his website, on Facebook, and on Instagram.
Titles by Pauls Toutonghi
Other LitStack Resources
Be sure and check out other LitStack Spotlights that shine a light on books we think you should read.
As a Bookshop, Amazon affiliate, LitStack may earn a commission at no cost to you when you purchase products through our affiliate links.