This is Banned Books Week, and we here at Litstack applaud all the buzz that it's gotten on social media.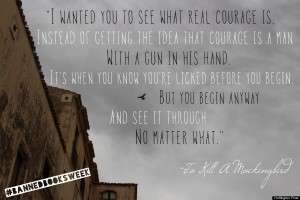 The very idea of banning books is the antithesis to an educated and progressive society, and yet some of our most cherished classics have been subject to challenge:  The Grapes of Wrath, To Kill a Mockingbird, Gone With the Wind, The Adventures of Huckleberry Finn, The Call of the Wild, even Where the Wild Things Are.
Young adults are often denied access to titles that, regardless of craft or message, have been deemed objectionable to parents and other authorities, even though the books are given numerous awards and honors by literary and scholarly organizations:  The Hunger Games, Looking for Alaska, The Perks of Being a Wallflower, The Absolutely True Diary of a Part-Time Indian, and even The Adventures of Captain Underpants.
It can be very distressing – it SHOULD be very distressing, for all of us who love the written word.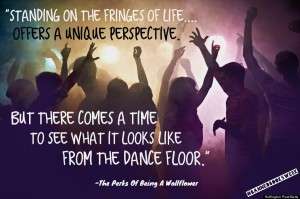 But making sure that our reading choices are not compromised is a year-long commitment – a lifelong commitment.  Drawing focus for one week is great and important.  But amongst all the "no way, they didn't do that, did they?" and the "you have got to be kidding!" moments, we also need to celebrate and take inspiration from the diligence and principle that has kept some remarkable works readily available and even celebrated.
In the past, the Huffington Post illustrated some powerful quotes from some of their favorite banned books and made them available to their readers.  We'd like to share them with you, in celebration of the written word, and the solidarity of book lovers worldwide!
We've put a few small examples in this article, but click on this link to see them all:  10 Gorgeous Quotes From Banned Books from the Huffington Post.
Happy reading!
Subscribe to our Newsletter