Here are seven author birthdays for this week. Check out which authors are your favorites, and find out who shares your day. You can find the books relating to our author birthday picks at our bookshop, on our list of Sharon's Birthday Picks.
This Week's Author Birthdays
---
Rita Dove – August 28
On this day, August 28, in 1952, Rita Dove was born in Akron, Ohio. From 1993 to 1995, she served as Poet Laureate Consultant in Poetry to the Library of Congress. She is the first African American to have been appointed since the position was created by an act of Congress in 1986; and is the second African American to receive the Pulitzer Prize for Poetry, in 1987. 
In 2021, Dove received the gold medal in poetry from the American Academy of Arts and Letters, the academy's highest honor, as the 16th poet (and only the 3rd female and 1st African-American) in the medals' 110-year history. Today, she turns 71.
---
Oliver Wendell Holmes, Sr. – August 29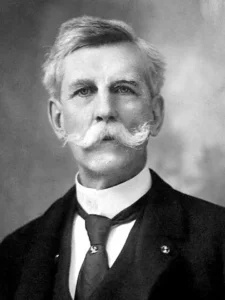 On this day, August 29, in 1809, Oliver Wendell Holmes, Sr. was born in Cambridge, Massachusetts. While best remembered as an author and poet alongside Henry Wadsworth Longfellow and Ralph Waldo Emerson, he was also a skilled physician, dedicated medical reformer, and lecturer (he championed the use of the stethoscope, coined the phrase "anesthesia", and was a major proponent of the germ theory of disease). He died in 1894 at age 85, in Boston.
---
Mary Shelley  – August 30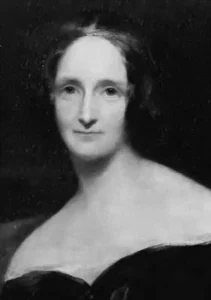 On this day, August 30, in 1797, Mary Shelley was born in London, England. Known mainly for her novel, Frankenstein: or, the Modern Prometheus and for being the wife of Romantic poet Percy Bysshe Shelley, she nevertheless was a major literary figure during her lifetime. She was also a liberal and radical free spirit, eschewing the "repressive monopoly" of marriage (while still remaining devoted to her partner-then-husband and her children, only one of which lived to adulthood). 
She died too soon, at age 53, of what is believed to have been a brain tumor.
---
G. Willow Wilson – August 31
On this day, August 31, in 1982, G. Willow Wilson was born in New Jersey. She lived in Egypt in her early to mid 20s; her first graphic novel, Cairo, was based there, and her 2010 memoir The Butterfly Mosque chronicled her life during the Mubarak regime. In 2013, her book Alif the Unseen won the World Fantasy Award for Best Novel. Today she is also well known as a comic book writer, receiving acclaim for creating Ms. Marvel (for Marvel Comics), starring 16 year old Pakistani-American Kamala Khan – the first Muslim character to headline her own comic book.
Ms. Marvel won 2015's Hugo Award for Best Graphic Story, and an American Book Award in 2019. Today, Ms. Wilson turns 41.
---
Edgar Rice Burroughs – September 1
On this day, September 1, in 1875, Edgar Rice Burroughs was born in Chicago, Illinois. At age 36, he left his job as a pencil sharpener representative to try his hand at writing, figuring he could write a story at least as well as the "rot" that he found in "the pulps". His first work was serialized a year later under the pen name Norman Bean, to "protect his reputation." 
Almost 80 books later, he is revered as the creator of Tarzan of the Apes (26 books star the jungle hero), as well as many works of science fiction (including John Carter of Mars), a few Westerns, and even a couple historical novels. He died in 1950 of a heart attack; he was 74.
---
Eugene Field – September 2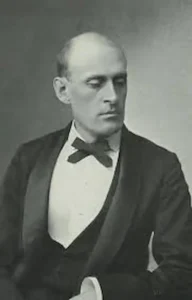 On this day, September 2, in 1850, poet Eugene Field was born in St. Louis, Missouri. Although for most of his career he was a journalist, essayist and columnist with publications in St. Louis, Denver and Chicago, it was his children's poetry that brought him acclaim. His whimsical Wynken, Blynken and Nod and The Duel (better known as The Gingham Dog and The Calico Cat) are just two of his well known poems. He died of a heart attack in 1895; he was only 45.
---
Kiran Desai – September 3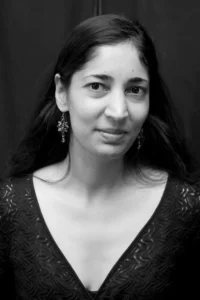 On this day, September 3, in 1971, Kiran Desai was born in New Dehli, India. Although she has only penned two novels thus far, both have received critical acclaim. In 2006, her second book, The Inheritance of Loss, won both the Man Booker Prize and the National Book Critics Circle Award; it deals with the loss of cultural identity as seen through the eyes of an illegal immigrant living in New York and an Anglicized Indian girl living with her grandfather in India. 
In January 2015, The Economic Times listed her as one of 20 "most influential" global Indian women. Ms. Desai currently lives in New York City; today, she turns 52.
~ Sharon Browning
Other LitStack Resources
Be sure to look at other Author Birthdays, a weekly feature on LitStack from contributing writer Sharon Browning, and be sure and support independent bookstores – buy a book today at LitStack Bookshop, with tons of author birthday titles on our list of Sharon's Birthday Picks.
As a Bookshop affiliate, LitStack may earn a commission at no cost to you when you purchase products through our affiliate links.
Subscribe to our Newsletter