Here are seven author birthdays for this week. Check out which authors are your favorites, and find out who shares your day. You can find the books relating to our author birthdays at our bookshop, on our list of Sharon's Birthday Picks.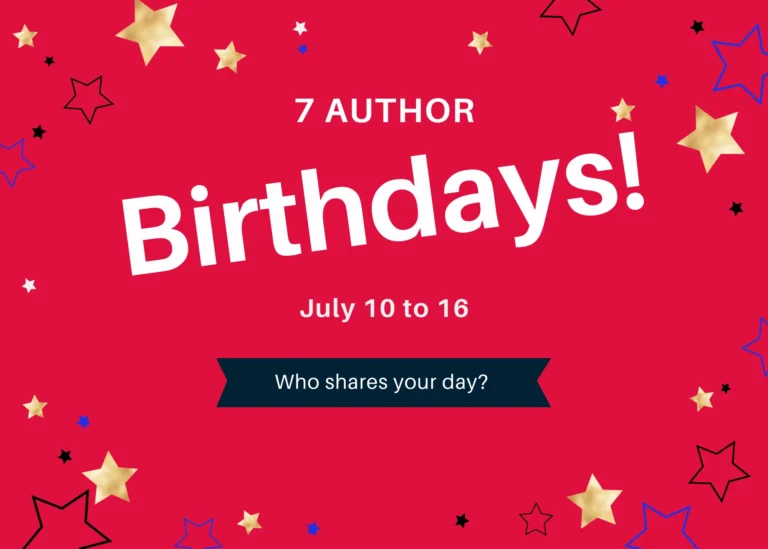 This Week's Author Birthdays:
---
Alice Munro – July 10
On this day, July 10, in 1931, Alice Munro was born in Wingham, Ontario, Canada. The undisputed Queen of the contemporary short story, she received a Nobel Prize in Literature, a Man Booker International Prize, a National Book Critics Circle Award and three O.Henry Awards, among many other honors and accolades. She published her first story as a teenager, and her first collection (highly acclaimed and honored) came less than 20 years later. 
Hallmarks of her writing include being set in Huron County, Ontario, a nameless narrator who makes sense of the world, a free-flowing timeline, and simple, uncomplicated prose. Today she turns 92.
---
Elwyn Brooks (E. B.) White – July 11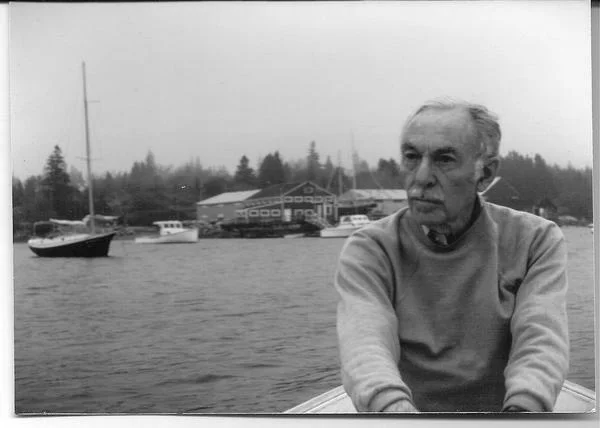 On this day, July 11, in 1899, Elwyn Brooks (E.B.) White was born in Mount Vernon, New York. Not only is he known for his enduring children's books such as Charlotte's Web and Stuart Little, but he also was co-author of the seminal style guide to the English Language, officially The Elements of Style but better known simply as "Strunk & White". He started his writing career as a journalist and reporter, and later as a copywriter, then joined the staff of The New Yorker as a writer in 1927. 
In 1973 he was honored with a Presidential Medal of Freedom, and was awarded a special Pulitzer Prize in 1978. Sadly, he suffered from Alzheimer's disease, and died in 1985 at age 86.
---
Henry David Thoreau – July 12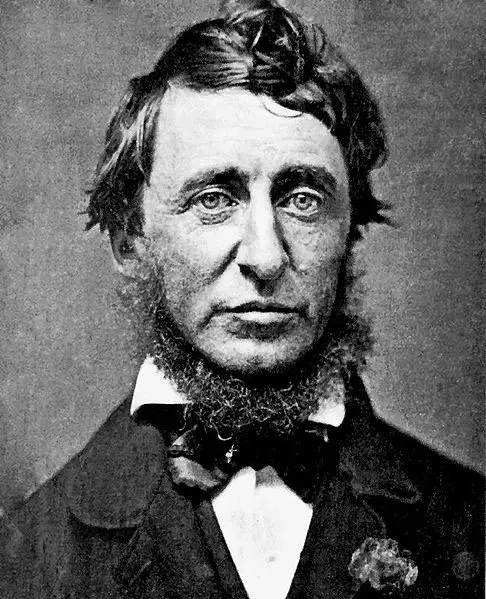 On this day, July 12, in 1817, Henry David Thoreau was born in Concord, Massachusetts. Best known for his book, Walden, which reflects upon simple living in natural surroundings, and his essay "Civil Disobedience", an argument for disobedience to an unjust state, he was, interestingly enough, the son of a pencil maker who went on to study at Harvard. His writings on philosophy (specifically transcendentalism, which was a reaction against both intellectualism and spirituality), natural history, and political activism influenced such notables as Tolstoy, Gandhi, and Martin Luther King. 
He died at age 44 of the lingering effects of tuberculosis.
---
George Weller – July 13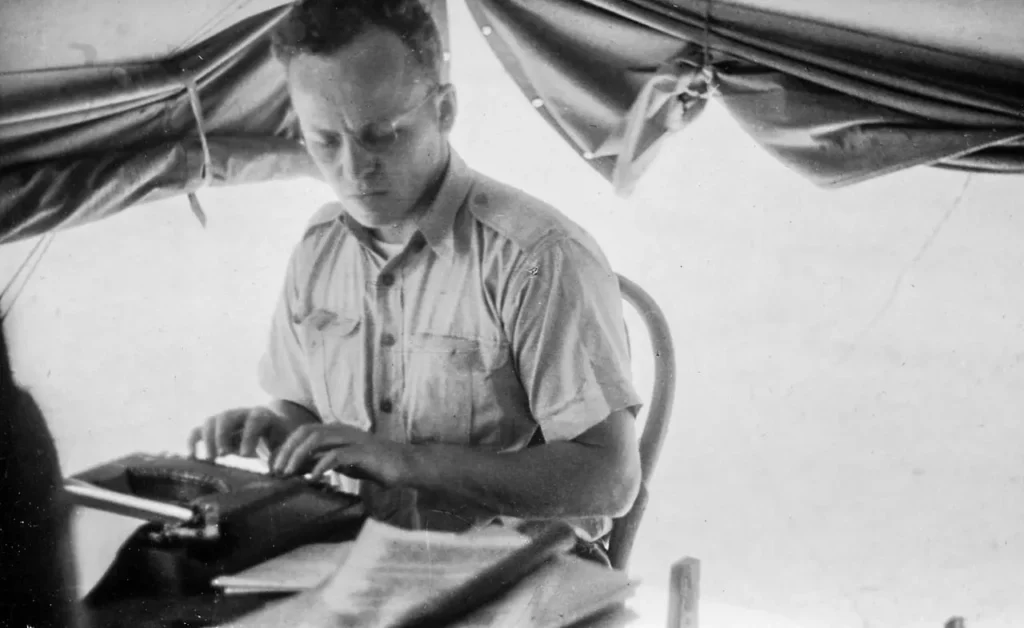 On this day, July 13, in 1907, George Weller was born in Boston, Massachusetts. Author of five plays and numerous works of fiction and nonfiction, it was his reporting during World War II for the Chicago Daily News that brought him the greatest renown. In 1943 he won the Pulitzer Prize for Reporting for his interview with crew members of a Naval submarine who were eyewitnesses to an emergency appendectomy (performed in part with a tea strainer and spoons). 
He also received a special Asiatic-Pacific Service Ribbon from General Douglas MacArthur, the George Polk Memorial Award and a Neiman Fellowship from Harvard. He died in 2002 at the age of 95.
---
Arthur Laurents – July 14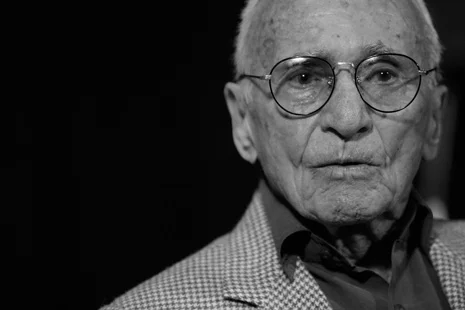 On this day, July 14, in 1917, playwright Arthur Laurents was born in Brooklyn, New York. He penned the scripts for some of the most memorable offerings on Broadway, including West Side Story, Gypsy, Anyone Can Whistle, and La Cage aux Folles, and directed a few as well, earning Tony Awards for Best Musical (Hallelujah, Baby in 1968) and Best Direction of a Musical (La Cage aux Folles in 1984). He also wrote screenplays, including Alfred Hitchcock's Rope, the sentimental classic The Way We Were, and award winning The Turning Point. 
When he died of complications from pneumonia in 2011, the lights on Broadway were dimmed for one minute in his honor. He was 93.
---
Iris Murdoch – July 15
On this day, July 15, in 1919, Iris Murdoch was born in Dublin, Ireland. Author of 26 novels, as well as books on philosophy, plays, poetry collections and even short stories, she was known for her complex structures and deeply layered characters, who often were caught up in complex and shifting moral dilemmas (also reflected in her philosophical writings). Awarded the Booker prize in 1978 (for The Sea, the Sea) and made a Dame Commander of the Order of the British Empire in 1987, in 1997 she was awarded the Golden PEN Award for "a Lifetime's Distinguished Service to Literature." 
She was diagnosed with Alzheimer's disease in 1997 and died in 1999 at age 79.
---
Tony Kushner – July 16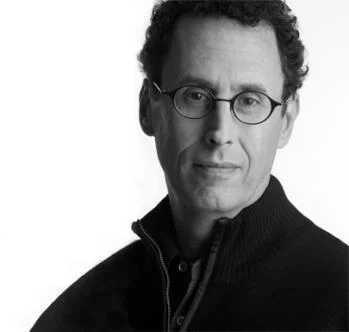 On this day, July 16, in 1956, Tony Kushner was born in Manhattan, New York. His two-part play, Angels in America, has garnered impressive accolades including two Drama Desk Awards, three Tony Awards and a Pulitzer Prize. It went on to be adapted by HBO as a miniseries for which he wrote the screenplay, earning him an Emmy Award in 2004. He also has been nominated for an Academy Award and a Golden Globe for his screenplay of the Steven Spielberg movie Munich, and an Academy Award, a BAFTA, a Golden Globe, and Writer's Guild Award for 2012's Lincoln. 
He also wrote the screenplay for Spielberg's adaptation of West Side Story in 2021, and 2022's The Fablemans. In 2013 he was awarded the National Medal of Arts; today he turns 67.
Other LitStack Resources
Please take a look at other Author Birthdays, a weekly feature on LitStack from contributing writer Sharon Browning, and be sure and support independent bookstores – buy a book today at LitStack Bookshop, with tons of author birthday titles on our list of Sharon's Birthday Picks.
As a Bookshop affiliate, LitStack may earn a commission at no cost to you when you purchase products through our affiliate links.
Subscribe to our Newsletter