A debut LitStack Review of Bearded Lady, by Allison Landa.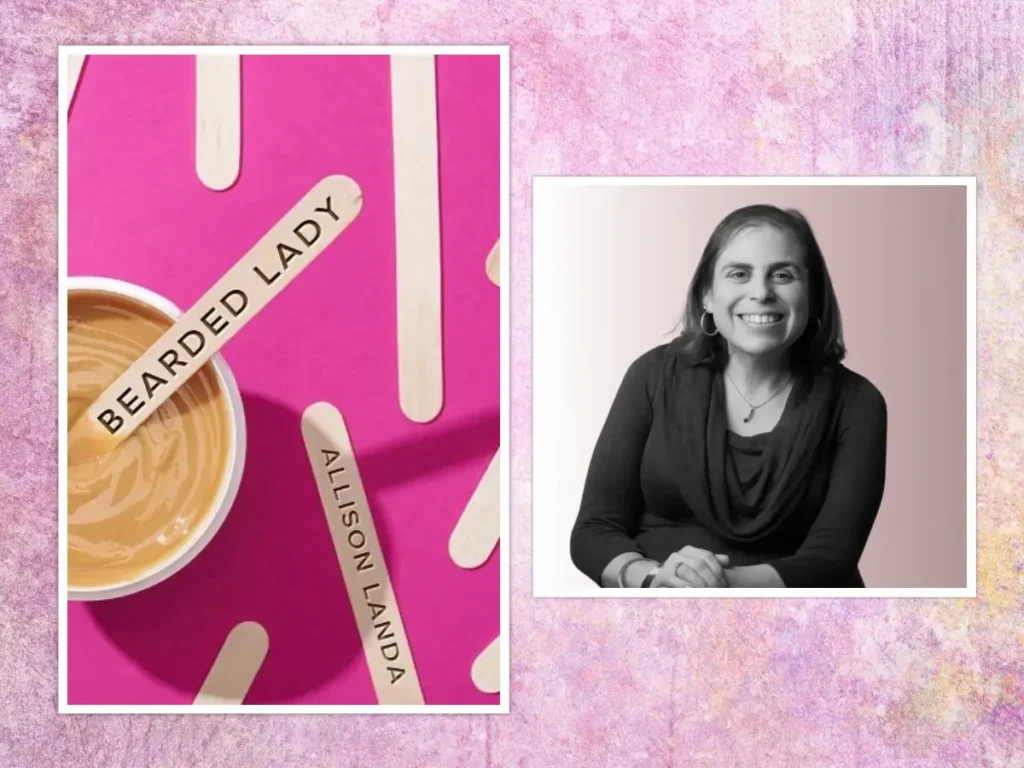 In This LitStack Review:
A Rift In Consciousness
Philosopher John Locke posits that identity is composed of our consciousness—that memories of our experiences make up who we are. As social beings, we forge an identity from the seemingly incompatible fragments of who we think we are and how society sees us. Allison Landa explores healing this intricate rift in her highly effective and exciting creative nonfiction debut, Bearded Lady. 
I'm not sure if it's because society told me that or I told myself.

Bearded Lady [p.192]
Through use of a plainspoken and humorously self-effacing narration of her life, we experience the tension that exists between the internal and external worlds; as Landa states halfway in, "I'm not sure if it's because society told me that or I told myself" (192).
This is the complexity that Landa examines—building our authentic self—which results in a beautiful chronicle of self-discovery and actualization. We experience her journey from oddity—the "Bearded Lady" of the book's title—to a woman accepting of her flaws and beauty and wholly less beholden to society's more pedestrian expectations.
Detached Beginnings
Werewolf!

Bearded Lady [p.7]
Born with congenital adrenal hyperplasia (CAH), Landa's story begins with her early consciousness of difference. CAH is a genetic adrenal gland disorder that impacts one's hormones. In Landa's case, with weight fluctuation and increased body and facial hair. She first experiences the stigma of this condition in the seventh grade, when a classmate calls her "werewolf." In that moment, she realizes that the hair on her body makes her a target of ridicule (7). 
At home, she's not a target, she's invisible. Due to her parents' unraveling marriage, there is no one capable of supporting her. From divided and disconnected beginnings, Landa contemplates early feelings of isolation from her schoolmates and her family. She grows up never quite fitting in, never feeling beautiful. She worries that her worth is defined by this perceived lack. Rather than seeing herself as beautiful, she can only wish she were.
For many years, Landa wants both to be seen and to disappear simultaneously; for someone to see her and extend help, and concurrently for no one to confirm her difference by acknowledging her struggle. By the time her mother finally takes her to get a proper medical diagnosis, even though the episode doesn't amount to any further conversation of her condition or the medical treatment she craves, she feels grateful to be acknowledged at all. And yet, at the same time, she shuts down conversation about her condition with even her closest friends. 
This period is marked with a desire to present differently, but to essentially be the same person. Unable to accept herself as she is fully, nor to be vulnerable with others, she's left with an anger that she doesn't know how to process for much of her young life. 
These beginnings speak to every reader; the feelings of inadequacy and loneliness, of fearing what separates us from our peers while at the same time craving a connection and acceptance of those very things that set us apart. Landa captures this frustratingly complex web of emotions beautifully. As Landa presses forward, she takes us on her journey of learning to accept the contradictory nature of ever-changing and multi-faceted identity. 
Struggling to Become
From a historically thorny relationship with the world around her, Landa persists by internalizing her negative feelings and attempting to manage them by herself. Expelled from her family home, Landa must support herself in college. Even in a new setting, Landa refuses to speak about her diagnosis or to acknowledge the failure of her parents to support her. She refuses to let anyone penetrate her hardened exterior. 
This pattern repeats itself through continual trials and disappointments—the ebbs and flows of loneliness in college, the lackluster (and yet anxiety-inducing) romantic encounters, the negotiations of a new relationship between her parents and her adult self; all experiences compellingly depicted as they shape the adult that she will become. 
Landa's college experience serves as a lens into the awkward shift into adulthood, allowing the reader to recognize themselves in her experiences. Whether it is through the woefully incompatible freshman-year roommate, or the car make-out session with a boy who can't remember her name, or the difficult visit from her mother, Landa nimbly illustrates personal experiences where she seeks the connection and validation of others only to meet with disappointment. 
When did you first shave?

Bearded Lady [148]
While her car hook-up with a college boy begins like any random college experience, the intense passion and desire is suddenly allayed by the boy's crass interrogation, "When did you first shave?" She must do mental gymnastics to escape "before he stops being sweet and starts being cutting" at the sight of the hair on her chin in the morning light (148). This very admission is cutting, a heartbreaking account of her first experience with physical vulnerability and raw desire.  
At this same time, Landa undergoes medical treatment for CAH, beginning a round of medications to manage her hormones. She describes her disappointment with the lack of instantaneous and visible change, and a general dissatisfaction with the medical industry's cold approach to healthcare. Her perspective provides critical insight on the U.S. healthcare system's failure to provide human-centered care. 
Landa balances personal vulnerability, widespread legibility, and cultural criticism in a masterful way, traversing through these different experiences that make up what it means to be alive. Though the central narrative deals largely with Landa's life with CAH, her story is not just about visibility for those that struggle with CAH. This book is for every person who struggles to accept who they are in our cold and industrial-feeling world. 
Imperfect Acceptance
Near the end of the book, Landa's voice becomes imbued with the strength of the woman she is today. Almost victorious after all she has been through, Landa writes, 
I want to be what I am.

Bearded Lady [193]
The struggle, now, is to let herself be loved as she is learning to love herself. As she falls in love with a man named Adam (who is now her husband), she struggles with her desire to be loved versus her fear of being vulnerable. When Adam calls her "cute", Landa is unable to accept the compliment without brushing it off with a joke (272). Her sarcasm, a coping mechanism, is confronted by Adam. Suddenly not the object of ridicule nor invisible, Landa is thrown into new territory—after so many difficult experiences, how does she trust herself to feel safe being seen and loved by others? 
The simplicity of the interactions between Landa and Adam is what makes the relationship and this part of the book so poignant. Landa frankly explores what it means to be truly open and vulnerable to love. This is a turning point for her relationship with Adam, and Landa learns for the first time what it means to be deeply loved.
Landa's journey is written with a striking lucidity. Threading together these often-barbed memories, some of which call to mind the stinging wit of Dorothy Parker, Landa ends with an unexpected sweetness—the sweetness of clarity, of finally finding an honest and real love, and in accepting the contradictory nature of an identity of her own choosing. Landa's CAH and its symptoms are merely a part of her. Landa learns to wield the power of connection through owning her experiences and insecurities in a way that inspires. In the end, acceptance of her own intricate selfhood allows her to see others in this forgiving way, too. This gives Landa the space to see past her pain and empathize with the ways others struggle and lead complicated lives. 
Landa's mother, though it is never directly stated in the book, also struggles with CAH and her shame in passing the gene onto her daughter. Her father grows more dear to Landa as he ages and she comes to understand his way of caring for her through the way he does little things, like doing her laundry. Though these relationships early on are fraught with childhood trauma and neglect, these admissions later in life contextualize their relationship and humanize them. There is more to what makes someone who they are, and reasons to love and accept people for who they are instead of who we wish they could be. 
Transcending Beauty, Being Beautiful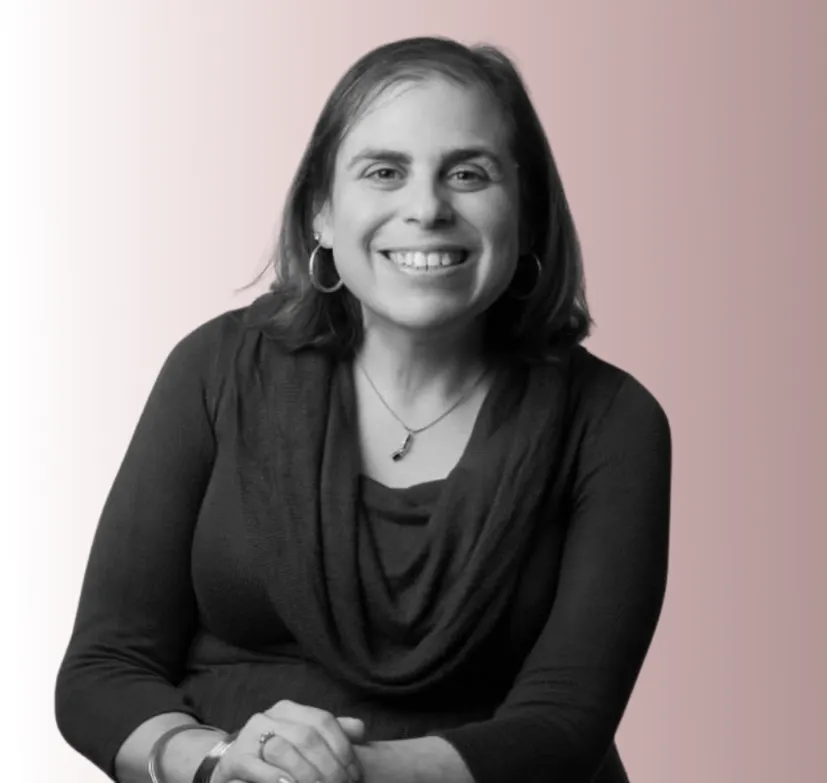 Allison Landa illustrates how identity, memory, and the internal and external world are intimately connected. Using fragments of her life, she finds a holistic understanding of self-identity in a world that seems to swallow us. In all its complexity, Landa's is a beautiful world. She postulates that a human is so much more than the confines of beauty, more than just one thing. Landa's title, Bearded Lady, holds an irony. She is obviously not simply a "bearded lady." She's a loving wife, understanding daughter, caring sister, dependable friend, and empowering mentor. In the end, she finds power in owning all of who she is, was, and will be. 
As readers, Landa's work asks us to examine our own relationship with our contradictory facets, encouraging us to value the power of embracing and being everything we are rather than hiding or living in shame. 
Landa is a new voice that belongs in the fine landscape of California writers; a writer to be watched and read. Her work in this book is finely wrought, powerful, and her prose deceptively simple. Like some of the most excellent writers, her writing seems to have fallen onto the page, as if the words were being spoken to you in an intimate setting. Her epiphanies are as intelligible as they are insightful. The simplicity in her prose, of building an easy intimacy between the words and reader, is anything but simple to achieve. 
Alison Landa is currently at work on a novel. If it promises more of the gripping, shrewdly witty, and deeply intimate writing that we find in Bearded Lady, she can't publish that novel soon enough.
~Rylie Fong
All quotes from:
Bearded Lady: When You're a Woman with a Beard, Your Secret is Written All Over Your Face
Publisher: Woodhall Press
Author: Allison Landa
Edition/Year: © 2022 1st Edition
Allison Landa Reads from Bearded Lady
Watch Allison Landa read from her creative nonfiction debut Bearded Lady and see her interviewed by journalist Marcus Banks about writing the book.
Connect with Allison Landa
You can connect with Allison Landa at her website, and also find and follow her on Facebook, Twitter, LinkedIn, and Instagram. 
About The Contributing Reviewer, Rylie Fong
This is Rylie Fong's debut review for LitStack. Be sure and watch for her forthcoming reviews of other nonfiction titles and classic fiction.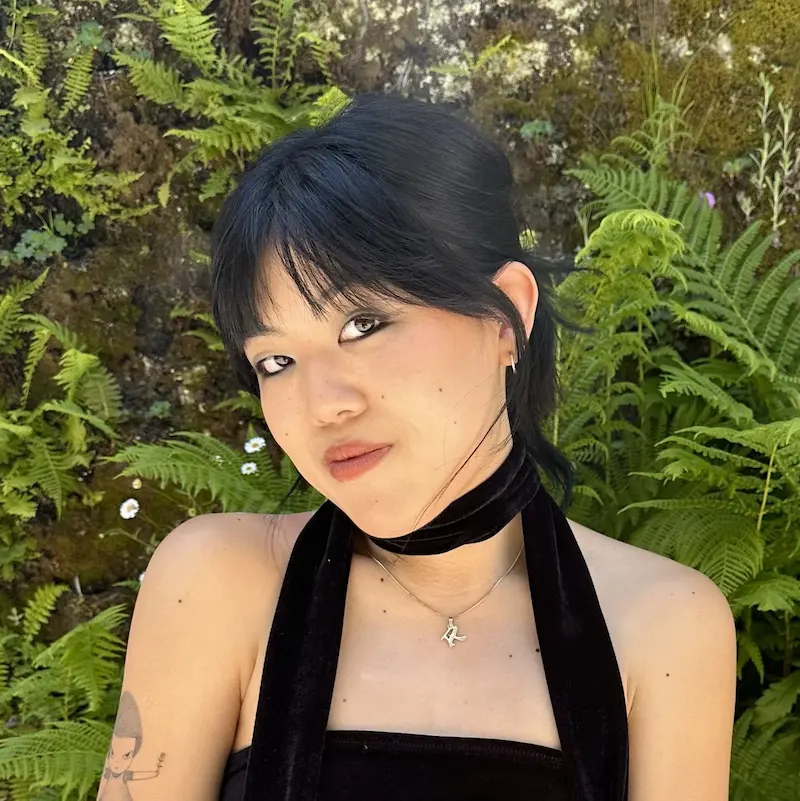 Rylie Fong is an aspiring publishing production manager who recently earned her Bachelor of Arts (BA) degree in Anthropology and Philosophy at Pitzer College. She was the 2021 Anthropology fellow under Claudia Strauss, working as an editor on a book about joblessness in Southern California. Rylie is an avid long-term reader of fiction and nonfiction alike, writing book reviews as a personal pursuit of passion.
You can find and follow Rylie on Instagram https://www.instagram.com/ryliefong/.
Other LitStack Resources
Be sure and check out other LitStack Reviews of quality titles to fill your TBR list. Also be sure and sign up for the LitStack Newsletter (we promise not to spam your inbox).
As a Bookshop, Barnes & Noble, and Amazon affiliate, LitStack may earn a commission at no cost to you when you purchase products through our affiliate links.
Subscribe to our Newsletter