Death is one thing, it's what you do afterward that matters.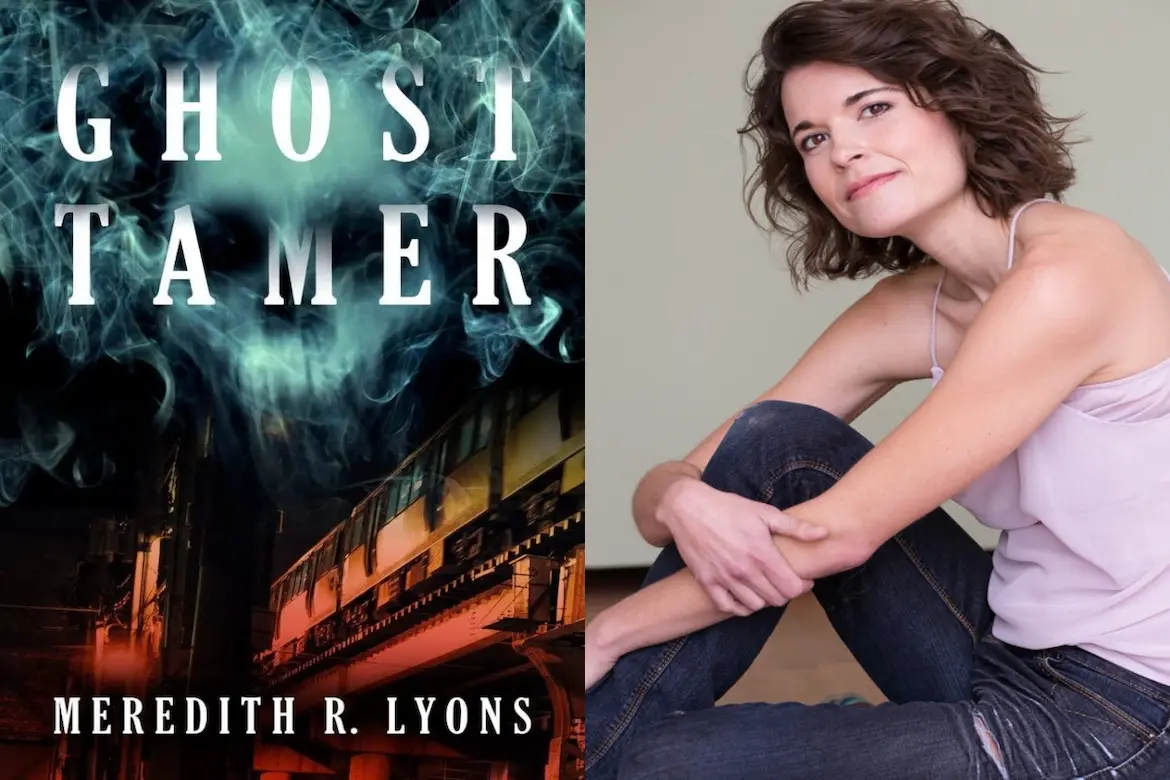 In This Spotlight on Ghost Tamer
About Ghost Tamer
Aspiring-comedian Raely is the sole survivor of a disastrous train wreck. While faced with the intense grief of losing her best friend, she realizes that someone is following her—and has been following her all her life. Trouble is, no one else can see him. For a ghostly tag-along, Casper's not so bad. He might even be the partner Raely needs to fight the evil spirit hell-bent on destroying her.
Raely and her friend must learn why this demonic spirit is haunting Raely and how she can stop him before he destroys her life—and her soul. Which, much to her chagrin, means she needs the help of a psychic (although she's sure they are all charlatans) and must rid herself of the pesky ghost hunter who's interested in exploiting her new abilities.
Praise for Ghost Tamer
"Ghosts and the hunt for a possibly malevolent spirit sweep through the pages of Meredith R. Lyon's Ghost Tamer. In this fast-paced debut, a young woman discovers why she was the lucky one to survive a train crash while also facing, and conquering, shadows from her past that won't let her go."—Georgina Cross, bestselling author of The Stepdaughter, as well as Nanny Needed, One Night, and The Niece
"Meredith R. Lyons' sizzling debut has a lot of heart and the perfect amount of snark. Ghost Tamer is a paranormal joyride!"—James L'Etoile, award-winning author of Black Label, Dead Drop, and the Detective Penley series 
"Ghost Tamer is a superbly-written and wholly original debut."—Bruce Robert Coffin, award-winning author of the Detective Byron mysteries
"I love this! Original, hilarious, and completely inspirational. Lyons has an incredible gift with dialogue, and Ghost Tamer is absolutely captivating. Touching, relatable, and haunting—in the best sense of the word. Do not miss this." —Hank Phillippi Ryan, USA Today bestselling author of The House Guest
"Funny, poignant, spooky, and uniquely clever, GHOST TAMER is a remarkably assured debut from a bright light in the fantasy realm. Meredith Lyons is a name to watch, and this book is just plain cool from start to finish." —J. T. Ellison, New York Times best-selling author of It's One of Us
"Ghost Tamer is simply brilliant. Debut author, Meredith Lyons has created an entertaining tale that upends tropes and brings readers something rare—a unique ghost story. It's obvious from the outset that readers in the capable hands of a skilled writer. Ghost Tamer is world building at the highest level. Lyons creates the rules in a believable and logical sequence then shines a fresh light on an age-old genre that makes it feel modern and new. It's supernatural fantasy layered with emotion and fast-paced action and wrapped in mystery. Lyons develops deep character without slowing the plot's forward momentum. It's a thriller with heart. Ghost Tamer is a page-turning must-read novel for fans of mystery, fantasy, and the supernatural. I can't wait for Lyons' next novel."—Jeffrey James Higgins, award-winning author of FURIOUS and UNSEEN
About Meredith R. Lyons, Author of Ghost Tamer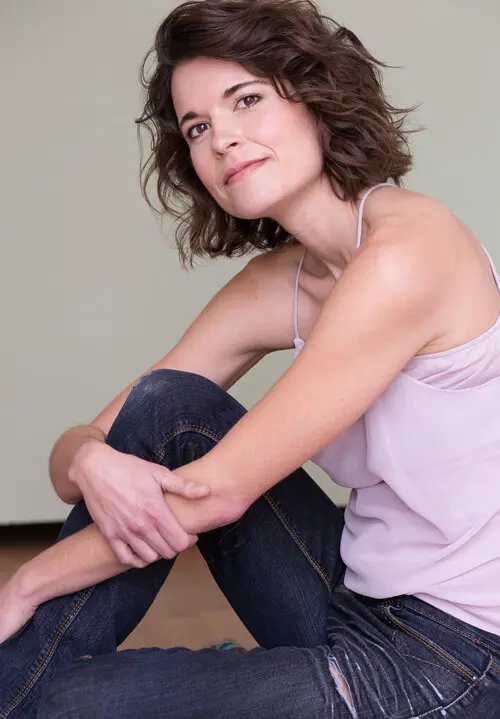 Meredith R. Lyons grew up in New Orleans, collecting two degrees from Louisiana State University before running away to Chicago to be an actor. In between plays, she got her black belt and made martial arts and yoga her full-time day job. She fought in the Chicago Golden Gloves, ran the Chicago Marathon, and competed for team U.S.A. in the savate world championships in Paris. In spite of doing each of these things twice, she couldn't stay warm and relocated to Nashville. She owns several swords, but lives a non-violent life, saving all swashbuckling for the page, knitting scarves, gardening, visiting coffee shops, and cuddling with her husband and two panther-sized cats. Ghost Tamer is her first novel.
You can find and follow Meredith Lyons at her Website meredithraelyons.com and on Twitter,, Instagram, and Facebook.
Other LitStack Resources
Be sure and check out other LitStack Spotlights that shine a light on books we think you should read.
As a Bookshop affiliate, LitStack may earn a commission at no cost to you when you purchase products through our affiliate links.
Subscribe to our Newsletter