Car Trouble by Robert Rorke
As Car Trouble opens, it's one a.m., and the novel's young protagonist, Nicky Flynn, is driving backwards through the streets of Brooklyn in a Chevy
Impala. The car, nicknamed the Blue Max, operates only in reverse, due to a jammed gearshift, and belongs to his impulsive father, Patrick. Patrick, who Nicky wryly refers as "Himself," has recruited his son for a middle-of-the-night errand. They're driving the Blue Max to a suitably deserted Brooklyn spot where Himself plans to abandon it—a thrifty alternative to towing. "Because that's what you did at one in the morning," Nicky tell us. "You got rid of the car."
It's an apt metaphor, driving the Chevy Impala backwards. Patrick's alcoholism and gambling have sent the family system into chaos, and the series of cars he owns, then disowns, include those in which Nicky learns to drive. For Nicky, the cars evoke a bygone era, and prompt a nostalgic view of life: at sixteen, he's already pining for a time when cars had style—such as the 1956 Ford Fairlane nicknamed the Green Hornet, a model that sports a sea-green paint job, chrome detailing, and a turntable for playing LPs hidden beneath the dashboard (and yes, such things once did exist).
For Nicky, the novel's sensitive and astute narrator, the cars that drift in and out of his life—the Blue Max, the Green Hornet, Black Beauty—are themselves landmarks, while the life he leads in Brooklyn with his mother, sisters, and a tricolor collie named Queenie, is on hold. Himself's alcoholism makes holding down steady work impossible and renders his role as a father erratic, and at times, violent. As Nicky attends his Catholic high school, watches over his sisters and mother, and tends a family garden, he and the family bear the strain of living with the alternately absent, demanding, and unreasonable patriarch. In the course of the novel, Patrick's unraveling reveals a flawed man whose addiction exists alongside vanity, racism, and violent tendencies.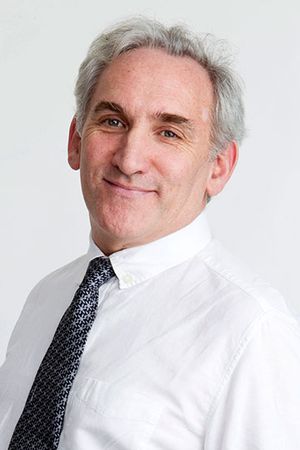 Nicky is his father's opposite, and alongside his realistically-minded mother, takes on the added burdens. The situation draws the attention of the extended Flynn family—and soon Patrick's brother, George, presents him with a thick volume from Alcoholics Anonymous. George also asks Nicky to keep an eye on his father, which makes for yet another burden: "As the eldest kid in the family and the only boy, I was expected to know and remember everything. I hated it."
The family portrait is also one of time and place—Brooklyn of the early 1970s, a time of pre-gentrification and pre-nostalgia, an era when breakneck societal changes have already made the 1964 World's Fair and its Unisphere, the emblematic steel globe, seem like a "memento" that "rested like a giant Christmas ornament" in Flushing Meadows.
Rorke, who was born and raised in Brooklyn, is TV Editor at the New York Post, and writes intimately of Brooklyn and Irish-Catholic culture—the family gatherings, the intimacy of neighborhoods, bars, after-school jobs, and excursions to the beach at Rockaway. Car Trouble is Rorke's fiction debut, and has been called "evocative" and "bittersweet" by Kirkus Reviews. Publishers Weekly said of the novel, it "combines the tense father-son dynamic of Pat Conroy's The Great Santini with the automobile wonkiness of an episode of Jerry Seinfeld's Comedians in Cars Getting Coffee."
Rorke's keen eye for detail includes careful attention to the Seventies period—in the books he and his sisters read, the movies they watch, in the White Rock seltzer, and Butterick sewing patterns. This same vivid detail renders the character of Himself round, sympathetic despite his flaws—as here, when he unwraps a Christmas gift from Nicky: "Himself was the last to open his present and did so with exaggerated care, never tearing the paper that someone had taken the time to fold, crease, and tape shut. 'You never know, someone might want to use it again,' he said." Yet as Himself slips further, Nicky and his family are determined to lift themselves out of the spiral. As Nicky says: "People ask me why I never went to the cops or why my mother didn't leave him and all I can say is we did everything we could not to make things worse. We fixed little problems and covered the big problems, surviving one thing, then the next, like needles. The endurance made us numb."
Even as Nicky and his family grapple with Himself's dark impulses, Car Trouble shows us how to deal with the world heart-first. It could be said too that this is a story about learning to drive, about choices, and moving between life's destinations. That makes Rorke's novel not only a coming of age story, but one that in its big-hearted way, is about steering your life in the direction you want it to go.
Listen to a sample from the audio book at Publishers Weekly.
—Lauren Alwan