Two Titles From WTAW Press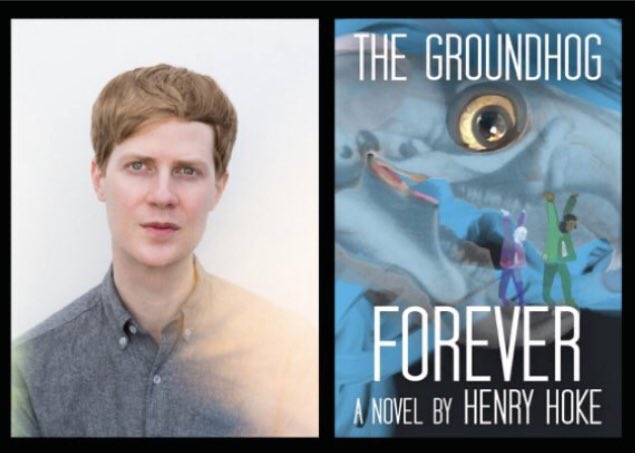 The Groundhog Forever, by Henry Hoke
In Henry Hoke's debut novel, two film students in post-9/11 Manhattan relive the same day over and over together: the day they meet Bill Murray at a screening of "Groundhog Day." This vicious loop tests the limits of their friendship and forces them to confront the true meaning of artistic immortality. It's a poetic pop novel with experimental flair.   
Kimberly King Parsons, the author of Black Light, calls the novel, "A radiant, shapeshifting novel about fame, friendship, the ecstasy and agony of repetition, and The Divine Bill Murray. In playful, exhilarating prose, Hoke pushes sentential limits, wryly examining the way art marks the world (and the many ways in which it fails to do so). Just when you think you've gotten the hang of the spellbinding groundhog logic, the story blooms and swerves and evades, irresistible in its capacity for endless reinvention." And Speed Levitch, author of Speedology, says, The Groundhog Forever, is "a gorgeous love letter to reality's unfolding, this beautifully written, magically real adventure paints a lucid, abstract-expressionistic kind-of-a-sensation of being limitless even while standing under the fluorescent lights of the institution."
Read an excerpt of the novel at Entropy. And listen to Henry Hoke in conversation with Lydia Conklin at this year's Virginia Festival of the Book, here.
Henry Hoke is the author of The Book of Endless Sleepovers and the story collection Genevieves, which won the Subito prose prize. Recent work appears in The Offing, Electric Literature, Hobart, Carve, and the Catapult anthology Tiny Crimes. His memoir Sticker is forthcoming from Bloomsbury's Object Lessons. Born to Alabamians, Henry grew up in the South and earned his BFA from New York University and his MFA from California Institute of the Arts. He co-created the performance series Enter>text in Los Angeles and teaches at the University of Virginia's Young Writers Workshop. He currently lives in Brooklyn, NY.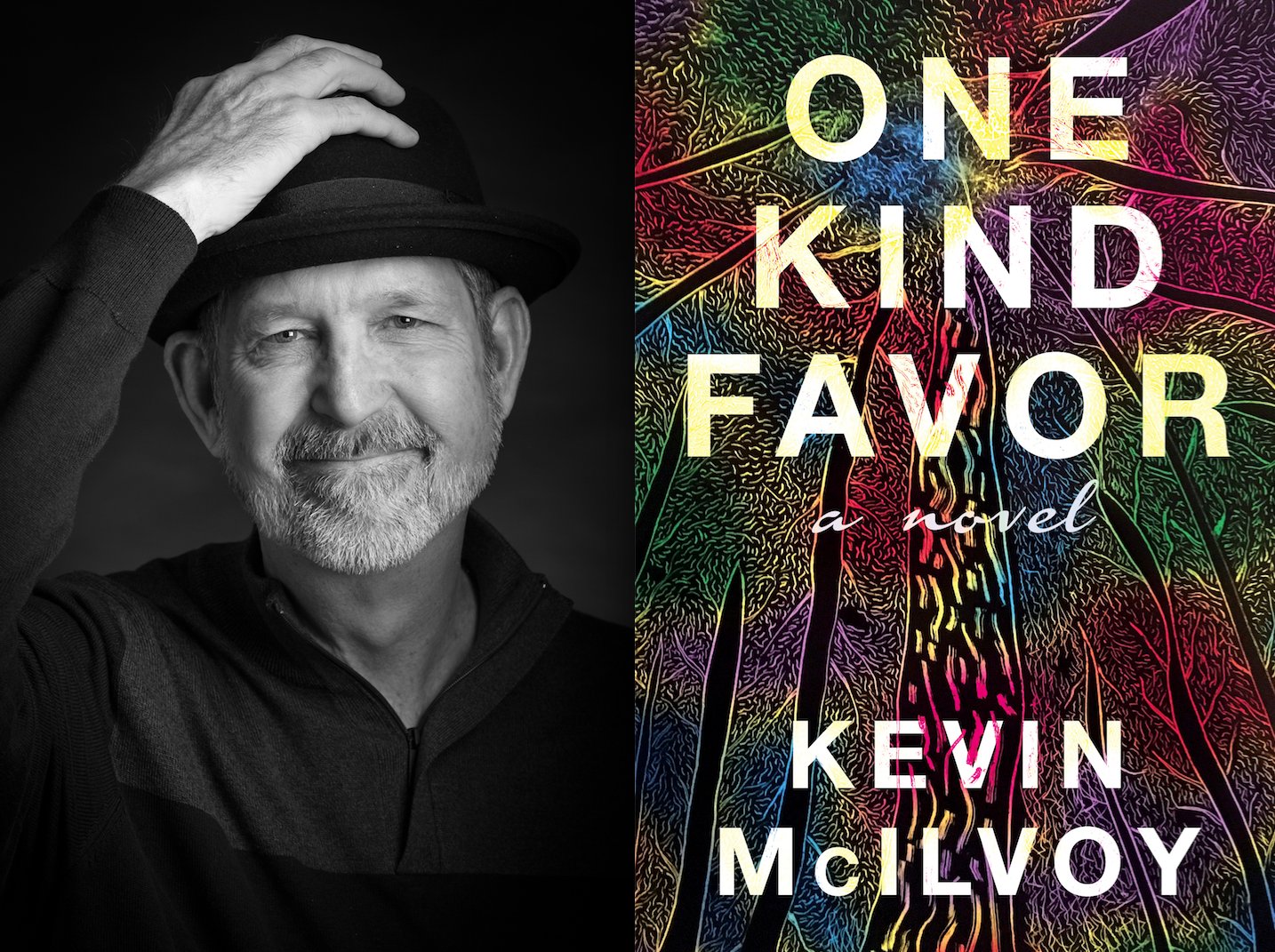 One Kind Favor, by Kevin McIlvoy
Based loosely on a tragic real-life incident in 2014, One Kind Favor explores the consequences of the murder of a young black man in rural North Carolina. After the lynching of Lincoln Lennox is discovered and subsequently covered up in the small fictional community of Cord, North Carolina, the ghosts who frequent the all-in-one bar and consignment shop take on the responsibility of unearthing the truth and acting as the memory for the town that longs to forget and continues to hate. A reimagined Kathy Acker (based on the groundbreaking literary icon), engages Lincoln in a love triangle and brings a transgressive post-punk esthetic to the mission. The down-the-rabbit-hole satirical storytelling of One Kind Favor, Kevin McIlvoy's sixth novel, echoes Appalachian ghost stories in which haunting presences will, at last, have their way.
Rion Amilcar Scott, author of The World Doesn't Require You, says of the novel: "Cord, the spirit-haunted North Carolinan town of One Kind Favor, is down the rabbit hole, through the looking glass, somewhere over the rainbow after the cyclone-lifted house touches down in that other land. It is uncomfortably situated in our 'tikilit bloody present.' I describe Cord as 'spirit-haunted,' but is any place in America not haunted by ancestral misdeeds? Squint into the mirror McIlvoy provides, but don't dare look at the grotesqueries and pretend you're looking into a funhouse mirror. This is what we really look like." And Nina McConigley, author of Cowboys and East Indians, says, "Kevin McIlvoy crafts a novel we haven't seen before: a rare book about race and place that offers a nuanced take on the world we live in. The concerns are universal, including what it means to witness trauma in our increasingly divided world. The music is uncompromising — you are drawn into the strikingly beautiful, taut, and relentless prose. The novel's s hugeness of heart and fierceness will keep you reading. This book feels vital for our times."
Read an interview with Kevin McIlvoy at Puerto del Sol, here. And catch Kevin McIlvoy in conversation with Peter Orner on Green Apple Books' YouTube Channel.
Kevin McIlvoy is the author of seven previous books: five novels, a book of short stories, and a book of prose poetry. A retired Regents Professor of Creative Writing from New Mexico State University, he teaches at the Warren Wilson College MFA Program in Creative Writing. His short fiction has appeared in Harper's, Southern Review, Ploughshares, Missouri Review, and other literary magazines. He has been a manuscript consultant for University of Nevada Press, University of Arizona Press, University of New Mexico Press, Indiana State University Press, University of Missouri Press, Orison Books, and other publishers. He lives in Asheville, North Carolina.
Learn more about WTAW Press here, and for authors with a finished manuscript, the press is currently holding their summer reading period and is accepting submissions of book-length prose until July 27.
— Lauren Alwan