Court of Fives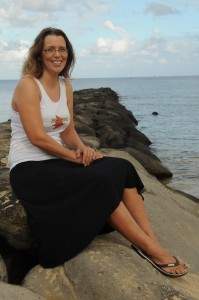 Kate Elliott
Little, Brown Books for Young Readers
Release Date:  August 18, 2015
ISBN 978-0-316-36419-5
It's wonderful how author Kate Elliott has been able to make Jessamy, the heroine of her YA novel, Court of Fives, so unique a literary character, and yet so recognizable in relation to what's going on in our own intermingled societies.
Jessamy is caught between different worlds.  She is a "mule", a mixed race child, whose Patron father is a celebrated military captain, and whose mother is a dark skinned Commoner of unsurpassed beauty.  Her family is atypical due to her parent's loyalty to each other even with laws that prohibit their getting married.  Patron men may take up with Commoner women as a dalliance, but never make allegiance to them – that would sabotage careers.  And Jessamy's father is no scion from a powerful family; he was a baker's son who came to Efea to make his fortune.  But his military prowess and unerringly correct behavior (outside of his refusal to put aside Jessamy's mother and wed a Patron woman) has won him favor from some of Efea's ruling families.
A further stigma on the family is that there are no sons, only four daughters.  In Efea, all power, inheritance and honor runs through the sons; daughters are merely property.  And although Jessamy and her sisters are comely, especially beautiful, spoiled Amaya, none of them have a future if they cannot attract a wealthy Patron as a husband, and no Patron will have them unless their father continues to court favor with the elite.  So much rides on her father's reputation, and on their explicit propriety in a society where the Commoners despise them for what they have, and the Patrons look down on them for what they are not.
Yet despite all that is at stake, Jessamy is a spirited girl.  Although she plays the part of a dutiful daughter, she takes advantage of her father's long absences and her mother's trusting nature to steal away and train for "the Fives", an intricate contest of physical skill and endurance that is the national pastime in Efean society, fervently followed by Commoners and Patrons alike.  On the Fives Court, everyone is equal, anyone can be victorious regardless of background, gender or birthright.  And Jessamy is good.  She's very, very good.
But having a daughter who excels at the Fives would hurt Jessamy's father's reputation, and put the family in a position that might rob them of any chance of maintaining even a shred of standing in society, quashing not only her father's chance for advancement but each of her sisters' hopes for their own futures.  So Jessamy must train in secret, and if she ever does find herself a contender on the Court of Fives – and she knows she can do so – then she cannot win, for she cannot be the one who rips off their mask after claiming the victor's flag, as is the unassailable custom.  Still, just knowing that she could compete, that she could win, is something that Jessamy is willing to sacrifice everything to attain.  Just once.  That's all she asks – just once, to run the trials at the Court of Fives.
Yes, author Kate Elliot has hit paydirt with her depiction of Jessamy, and the world she builds around Jessamy and her family is relatable without being overt or preachy.  Jessamy is smart, nimble and caring.  She may not like her lot in life, but she understands it and does her best to do her best in it.  She loves her sisters even as she finds them vexing.  She adores her mother even though she does not fully understand her, and she admires her father and yearns for his approval even though he is often absent and when home seems to forget that he even has daughters.  She has found a place to fit in (the "stable" where she trains in secret) but it makes her feel like an outsider everywhere else.  She understands the injustices that she sees around her, and it hurts when those injustices are applied to her or her family, but she does not feel compelled to elicit any change.
But then, overnight, her family situation is completely transformed.  Her father is forced to make instant decisions that seem untenable to Jessamy, but which we as readers understand are full of no-win scenarios.  Her mother and sisters, impacted at a very vulnerable moment, are lost to her.  But Jessamy, ah, Jessamy.  Despite the care she has taken, her talents have been noticed.  Now her athletic abilities are claimed for exploitation, yet for her this turn of events in some ways is like the answer to a prayer.
For a time Jessamy is able to convince herself that her good fortune – if she can sustain it – will put everything to rights.  But when she realizes how sharply the stakes have been raised, and how ruthlessly those in power will work to manipulate people and events, she must focus on the endgame, not just in the Court of Fives but in the survival of her family, as well.  As guilt plays against fear and first love plays against a growing awareness of the unfairness of her world, Jessamy must maintain a steadfast belief in herself to keep from losing everything.
Yes, Jessamy is a very nuanced and complex and yet completely accessible character.  The way that she sees some things so clearly and yet is blind to others far more unconscionable, the way that she succumbs to temptation, and in her naivety and her unblinking faith in how things should be, are achingly like a typical, sheltered teenager.  She's not perfect, but she's a good person.
And the story itself is good, if not perfect.  The plot is pretty solid, taking time to evoke a place and time rather than merely advance the action.  Unfortunately, it does feel like certain actions occur in order to bridge gaps rather than as part of an intrinsic flow of events, and at other times things fall into place a bit too conveniently, but at least the story moves at a fast pace and does not get bogged down by a lot of unnecessary side plots.
Also, while Jessamy herself is a wonderful character, virtually all of the others in the tale are not very dimensional.  The remote military father, the benevolent, nurturing mother, the sisters:  one beautiful, one intellectual, one "different", the highborn prince (the love interest) with the heart of gold, the sullen, mysterious main rival, the ruthless, powerful villain – and many more to a lesser degree – seem to be in the story mainly as supporting players to Jessamy's starring role.
But what a wonderful starring role it is.  Had I read Court of Fives when I was young, I would have absolutely fallen in love with Jessamy; I would have wanted to become Jessamy.  In this day and age where empowering girls (and boys) with positive female role models is so important, Kate Elliot has come up with a convincing, and deserving, winner.
~ Sharon Browning