A frank, feminist examination of the hidden crisis of rage facing American mothers–and how we can fix it.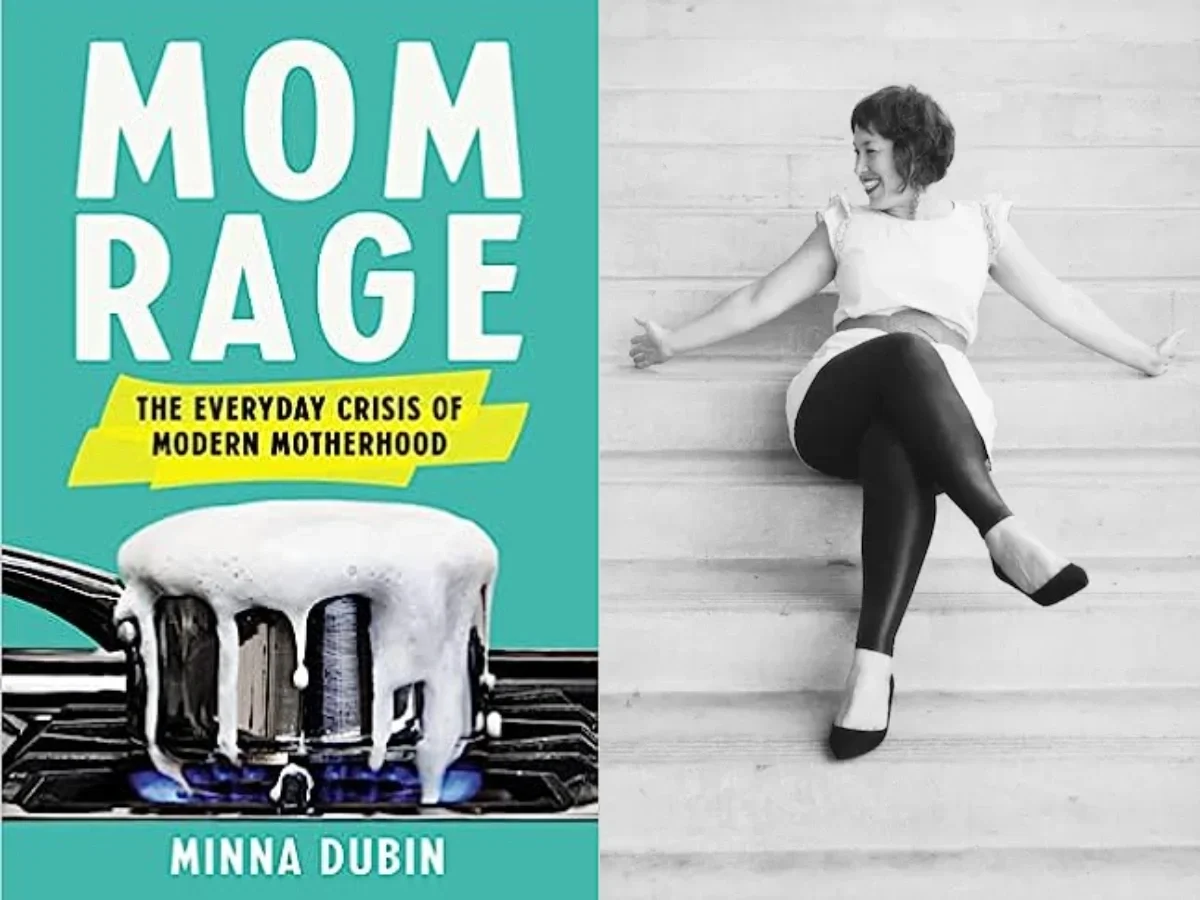 In this Spotlight
About Mom Rage by Minna Dubin
Mothers aren't supposed to be angry. Still, Minna Dubin was an angry mom: exhausted by the grueling, thankless work of full-time parenting and feeling her career slip away, she would find herself screaming at her child or exploding at her husband.
When Dubin pushed past her shame and talked with other mothers about how she was feeling, she realized that she was far from alone. Mom Rage is Dubin's groundbreaking work of reportage about an unspoken crisis of anger sweeping the country–and the world. She finds that while a specific instance of rage might be triggered by something as simple as a child who won't tie her shoes, the roots of the anger go far deeper, from the unequal burden of childcare shouldered by moms to the flattening of women's identities once they have kids. 
Drawing on insights from moms across the spectrum of race, sexual orientation, and class, she offers practical tools to help readers disarm their rage in the moment, while never losing sight of the broader social change we need to stop raging for good.
Publisher: Seal Press
Publication date: 09/19/2023
Praise for Mom Rage by Minna Dubin
"The author's candid appraisal of her own rage . . . and her penetrating insights make for captivating reading. It's an astute account of how society fails mothers."―Publishers Weekly
"A cleareyed analysis of the intricate web of cultural and political challenges that make female-identified parenting nearly impossible . . . the author writes with humor, vulnerability, and a level of expertise that shape her narrative into a nuanced and convincing argument for justice."―Kirkus
"Mom Ragemakes crucial space for all of us who have experienced the sudden, terrifying urge to stab a mattress with a kitchen knife, punch a wall, or squeeze our children a little too tightly. Dubin reminds us our darkest moments are symptoms of systemic failings, not signs of personal flaws—and that our anger should be harnessed as an animating force for equity."―Angela Garbes, author of Essential Labor
"Mom Rage does an expert job weaving data and research to explain why moms are in crisis while also giving us thoughtful individual and systemic solutions."―Eve Rodsky, author of Find Your Unicorn Space
"Breaking down the unnamable feelings so many women have as mothers, Mom Rage is a must-read for women who struggle to reconcile the cultural pressure to be 'good mothers' with the powerful negative emotions that come with parenting."―Soraya Chemaly, author of Rage Become Her
"If you've ever screamed at your child in ways that shock you — and we all have, haven't we? — Mom Rage is an absolute must-read. As Minna Dubin argues, your anger is not a moral failing. This book is an eye-opening exploration of the many social forces that drive mothers to explode at their children, as well as the societal and situational solutions that could, ultimately, save us."―Melinda Wenner Moyer, author of How to Raise Kids Who Aren't Assholes
"Mom Rage is a critical addition to the literature of mothering, compassionately exploring the ugly, rageful moments that haunt many of us even as we struggle to do right by our kids. Dubin invites us to consider our rage in the full context of a perverse, broken, contradictory, and cruel American system that fails families at every turn. I needed the compassion of this book, as well as its expansive look of what parenting can and should be."―Lydia Kiesling, author of Golden State
About Minna Dubin, Author of Mom Rage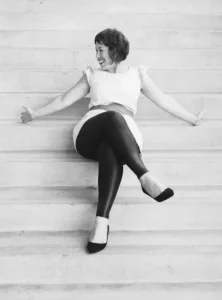 Minna Dubin is a writer, workshop facilitator, and occasional public artist in Berkeley, California. Her essays and reported articles on motherhood and identity have appeared in outlets like The New York Times, Salon, Parents, HuffPost, The Forward, Hobart, and The Philadelphia Inquirer. She is the recipient of an artist enrichment grant from the Kentucky Foundation for Women, and has been awarded writing residencies at InCahoots, WordSpace Studios, Kentucky Foundation for Women's Hopscotch House and Lacawac Sanctuary.
As a leading feminist voice on mom rage, Minna has appeared on MSNBC, Good Morning America, The Tamron Hall Show, NBC10 Boston, and NPR.
Minna's first book MOM RAGE: The Everyday Crisis of Modern Motherhood (Seal Press/Hachette) is forthcoming in September 2023.
Other LitStack Resources
Be sure and check out other LitStack Spotlights where we shine a light on what you should read. It's also always a good idea to look at New Releases, for books already released or upcoming.
As a Bookshop affiliate, LitStack may earn a commission at no cost to you when you purchase products through our affiliate links.
Subscribe to our Newsletter