The master of historical fiction is back with the fifth book in the Kingsbridge series.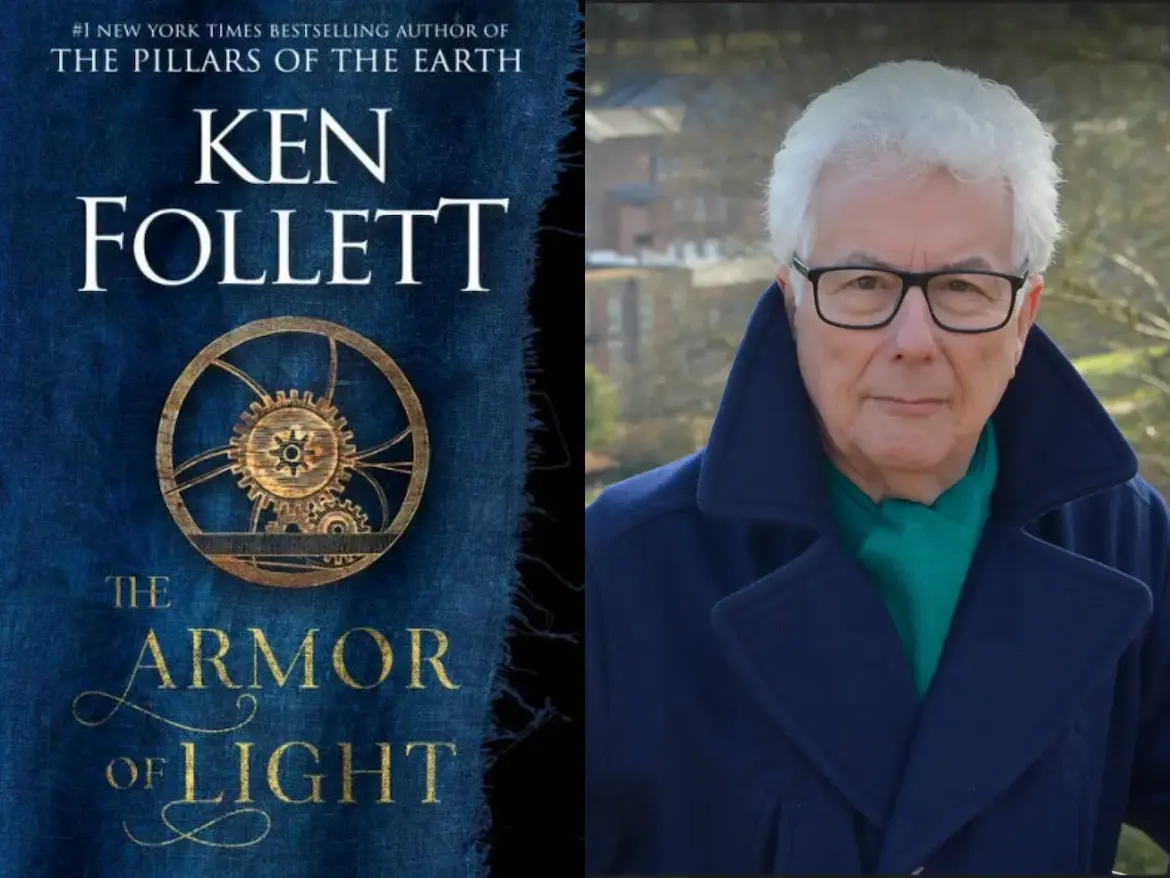 In This Spotlight on The Armor Of Light
About The Armor Of Light
Set against the fascinating backdrop of the Industrial Revolution in Europe, from the spinning jenny to Napoleon's rise, the world will ground you and the characters will take you on an unforgettable journey. Pull up a chair and immerse yourself once again in Ken Follett's fascinating world.
The long-awaited sequel to A Column of Fire, The Armor of Light, heralds a new dawn for Kingsbridge, England, where progress clashes with tradition, class struggles push into every part of society, and war in Europe engulfs the entire continent and beyond.
The Spinning Jenny was invented in 1770, and with that, a new era of manufacturing and industry changed lives everywhere within a generation. A world filled with unrest wrestles for control over this new world order: A mother's husband is killed in a work accident due to negligence; a young woman fights to fund her school for impoverished children; a well-intentioned young man unexpectedly inherits a failing business; one man ruthlessly protects his wealth no matter the cost, all the while war cries are heard from France, as Napoleon sets forth a violent master plan to become emperor of the world. 
As institutions are challenged and toppled in unprecedented fashion, ripples of change ricochet through our characters' lives as they are left to reckon with the future and a world they must rebuild from the ashes of war.
Over thirty years ago, Ken Follett published his most popular novel, The Pillars of the Earth. Now, with this electrifying addition to the Kingsbridge series we are plunged into the battlefield between compassion and greed, love and hate, progress and tradition. It is through each character that we are given a new perspective to the seismic shifts that shook the world in nineteenth-century Europe.
Praise for The Armor Of Light
The fourth entry in Follett's Kingsbridge series (after A Column of Fire) is another vibrant survey of British history from the perspective of ordinary people, this time spanning from 1792 to 1824. That scope allows Follett to cover the impact of new technology—the spinning jenny, which worked eight times as fast as the traditional spinning wheel—as well as nascent efforts by the English working class to speak up for their rights. 
Those developments are made accessible through characters such as Sal Clitheroe, whose husband, Harry, is fatally injured while harvesting the squire of Badford's turnip crop. His death is caused by the negligence and callousness of the squire's son, Will Riddick, who was overseeing the harvest, and instigates a cascade of hardships for Sal and her six-year-old son, Kit. When Sal's request for financial assistance from the area's Poor Relief Fund is refused, Kit is forced into service in the very home of the man responsible for his father's death. 
The Clitheroe family's thread is deftly interwoven with other storylines, including those of Elsie Latimer, the bishop's daughter, who seeks to provide free education for the underprivileged, and clothier Amos Barrowfield, who wants to restore the family business to profitability. Follett is equally adept at portraying the horrors of war and his characters' quiet moments of despair. The result is an impressive and immersive epic. (Sept.)—Publishers Weekly
"This epic canvas holds a mélange of relationships which all work out exactly as they should while Follett brings Kingsbridge up to the Regency era."—Booklist
In late-18th- and early-19th-century England, Sally Clitheroe must struggle with personal tragedy in a time of great societal upheaval. After her first husband is crushed under an overloaded turnip cart, she must initially raise her son, Kit, on her own. 
She is an exceptionally strong woman, both physically and mentally, and is every bit a match for her second husband, Jarge Box. When he strikes his stepson, Jarge learns that he's made a big mistake: "If you ever touch that boy again," Sal warns, "I swear I'll cut your throat in the middle of the night, so help me God." 
Not that the young are generally respected; this is still an era when a child can be hanged for stealing 6 shillings worth of ribbon for his mother to resell for bread; when criticizing the government is a crime punishable by prison; and when two or more employees are forbidden by the 1799 Combination Act to criticize their employer. 
But monumental change is afoot with the beginnings of the Industrial Revolution, and it's not all good. New spinning looms require fewer people to operate them, throwing many people out of work. Luddites, followers of Ned Ludd, destroy as many of the new machines as they can, but to no avail. Lawbreakers can sometimes avoid prison by joining the army, which ties into the dramatic set piece of this lengthy novel. 
When Wellington confronts Bonaparte at Waterloo, the carnage is horrific as cannonballs rip bodies to shreds. Sal and her son are central to the story. They are admirable characters without any obvious faults, but the rest of the cast has many: hanging judges, greedy businessmen, thieves, adulterers, murderers, and a bishop's aide who harbors unseemly ambition. They are all well developed and believable, and readers will love to hate some of them.
A treat for fans of historical fiction.—Kirkus Reviews
About Ken Follett, Author of The Armor Of Light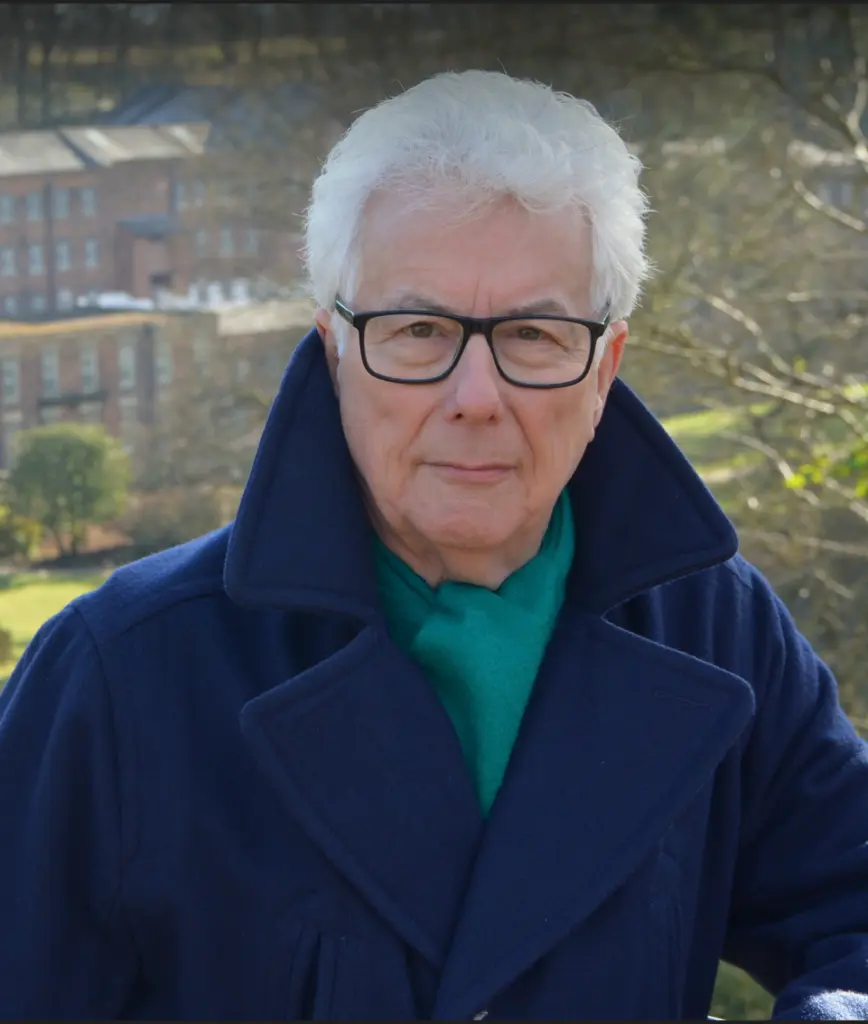 Ken Follett is one of the world's best-loved authors, selling more than 188 million copies of his thirty-six books. Follett's first bestseller was Eye of the Needle, a spy story set in the Second World War. 
In 1989, The Pillars of the Earth was published and has since become Follett's most popular novel. It reached number one on bestseller lists around the world and was an Oprah's Book Club pick. Its sequels, World Without End and A Column of Fire, and prequel The Evening and the Morning, proved equally popular, and the Kingsbridge series has sold more than fifty million copies worldwide. 
Follett lives in Hertfordshire, England, with his wife, Barbara. Between them they have five children, six grandchildren, and three Labradors.
You can find and follow Ken Follett on his website, on Facebook, Instagram, and X.
Titles by Ken Follett
Other LitStack Resources
Be sure and check out other LitStack Spotlights that shine a light on books we think you should read.
As a Bookshop affiliate, LitStack may earn a commission at no cost to you when you purchase products through our affiliate links.